My retirement life – part three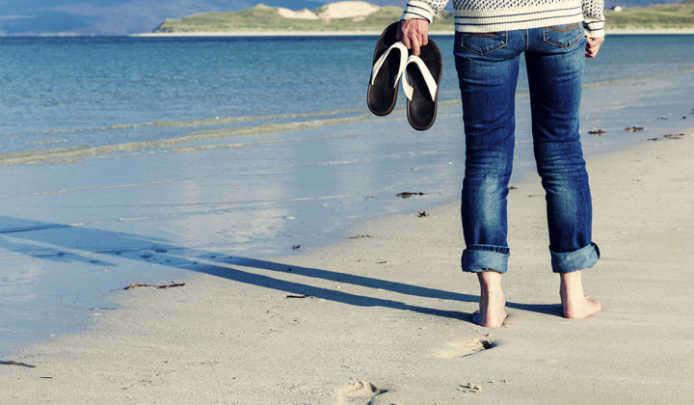 This is the third part of Dorothy's three-part series about retirement. You can read her previous blog here
I now turn my attention to the other little jobs I would like done about the place. I need curtain rods installed in a couple of rooms and a new mirror, towels rails and storage shelves put into the bathroom. Of course the mirror has to come down so the bathroom will also have to be painted. I have my notebook out and have gone around the house room by room deciding what needs to be done, and writing down what needs to be bought for each room. Now all I need is someone to do all these things for me. I noted on the tradies site they did have handymen so I can try there again. Hopefully the handymen aren't as busy as the air con guys. I wish I could do more myself but I am a bit vertically challenged at five foot one. My balance is generally pretty good until I take a step off the ground, as on a step ladder, everything goes into a spin. My late ex-husband always told me I should sue the council for laying the footpath too close to my backside.
On Tuesday the 13th, just before my appointment for my quote, the phone rang. It was the air con company apologising for the salesman as he would be about half an hour late and did I still want him to come around. Are you kidding me?! Are the Kennedy's gun shy? Of course I would love him to come around. Sure enough about half an hour later Daniel the salesman arrives, works out a quote, which I am very happy with and it can be installed by then end of next week. Hallelujah! Number 35 has just gone to number one, and Daniel also gave me the number of a local handyman, who he assures me is very good. Apparently his card says he will do just about anything…just ask him!
Ad. Article continues below.
I was so excited to tell my daughter about the air con the next day when we went to lunch. "So, you are having the air con put in and forget about the cruise?" she asked. "Well no" I answer. I was a bit despondent about the air con and decided to forget about it until winter so I went back to the cruise and pressed the 'book now' button, and I will be using the same money to pay for the air con in winter, so I may as well have it now. That was the aim in the first place. Wasn't it?
When I booked my cruise, there was a choice of two staterooms. There was a cheaper smaller one with no window or the large one with the window which was much more expensive – a lot more expensive. So which one did I book? The large one of course. I was depressed and it made me feel so much better. My daughter's response was if you can afford it just do it. I love my daughter.
Anyway, other things to do! I now need to shop for some holiday clothes. I am sure all my clothes can't be shrinking at the same time and all the clothes in the shops could not all have been relabelled two sizes bigger than I usually wear.
I have to admit to ignoring this for some time, but I have put on so much weight since retiring and no matter how I try to lose it, it is just hanging on like a bloody rabid dog and won't let go. This does not bode well for the cruise. For those of you who have been cruising, you know what I mean. Food on tap. All is not lost though. There is a walking track and I will try my best to remember my walking shoes!
Ad. Article continues below.
Have you felt the same as Dorothy in retirement? What did you spend money on initially that you would not have splurged on before retirement? Tell us below. 
If you'd like to write a blog for Starts at 60 – we'd love to hear your stories! See our guidelines here and submit your articles to us here.