My retirement life – part one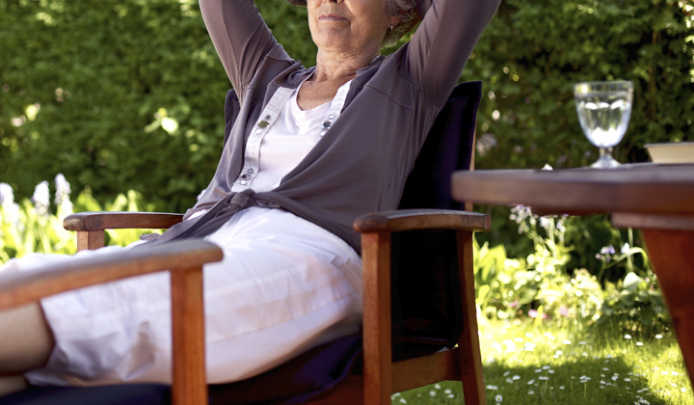 When I was made redundant just over two years ago, it was one of the happiest days of my life.
There were so many people I worked with who felt so sad for me. That was a wasted emotion because while they were feeling sad for me, I was fist pumping. It was the greatest favour anyone has ever done for me in my life. Even the young man I spoke to at Centrelink said to me "You have worked for over 35 years, now it's time to go and enjoy the rest of your life", and that's certainly what I intended to do.
I was fortunate in that I had a small private super I opened before super became compulsory, and paid small amounts into it whenever I could. Company-paid superannuation was part of my employment package at my last job, and the company paid 10 per cent instead of the mandatory nine, so with this and the redundancy payout I received, I was able to retire on a full pension once I paid a few bills and my car. It wasn't enough to pay my mortgage out, but with the small amount of interest I earn and the pension I am quite comfortable for now. I will eventually run out of money if I live long enough, but I'll worry about that when it happens.
My daughter has warned me not to leave any money when I die as she is not about to fight with her brother about who gets what. We haven't seen him for years but we both know he will be on the doorstep with his handout before the rigor mortis sets in.
I have to tell you at this time, there is nothing noble about me. I was never going back to work again. No little part time job for me to keep me busy. I can be as busy as I want when I feel like it and I am also very good at doing nothing.
Ad. Article continues below.
So here I am in a whole new unfamiliar phase of life I know I am going to enjoy. There is just me, as I left my late ex-husband many years before, so for the first time in my life, I can do what I like and it feels absolutely delicious.
The first few weeks were spent not getting out of bed before the crack of dawn to travel three hours a day on public transport going to and from work. When I did get out of bed there was the luxury of spending as much time as I liked having my first and second coffee, thinking about all those poor souls packed into the peak hour trains and of course a thought for all those silly buggers I left behind at work, feeling sorry for me.
A few weeks into retirement I decided it was time to freshen up my shabby house. It definitely needed a bit of a lift as nothing had been done since I moved in 10 years before.
I started by having the living space and hallway painted, had new blinds put up, took the rotten old vanity out of the bathroom, replaced by a new basin and pedestal, and had new tap wear in the basin, bath and shower. I must confess to you I did feel a bit full of my own self-importance – in my own mind anyway. Here I was for the first time in my life handing out money without having to worry about it, after years of making ends meet and scrimping and scraping for something special; I'm sure a lot of you know the feeling. I think that's one of the things that made our generation as resilient as we are. We didn't have much, but we always got it done, one way or the other. I then had a huge clean out and took half my house to the Salvos.
Ad. Article continues below.
That was all very tiring so now it was time for me, so I booked a two week cruise for February. I must admit I didn't enjoy it as much as I had enjoyed previous cruises – this was number nine. I went around the islands for the fifth time and I think the last time for a while, but it is nice to get out of bed and leave the room, do what you like and come back to the bed made, room tidied up and bathroom cleaned.
That was two years this month and I am a bit embarrassed to say I have done very little for those two years. I looked into lots of clubs and associations I can join. They were all a good idea at the time but I just never seemed to GET there.
Was Dorothy's first taste of retirement similar to yours? What did you do when you first retired tell us below.