My mother, my best friend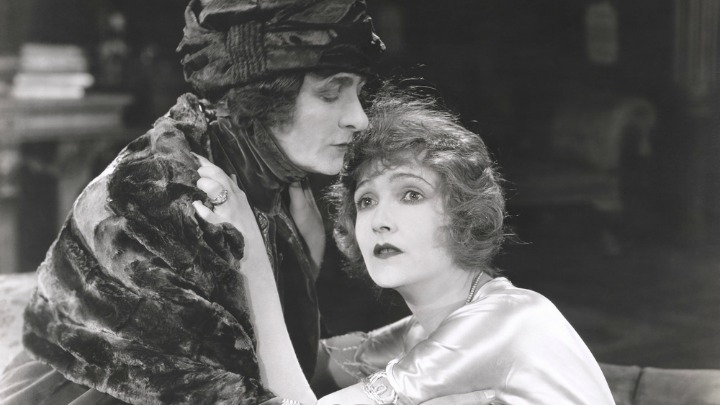 My mother was a woman that few people ever really knew! Oh yes, they knew her as the mother of six children, a friend and a neighbour — but not the real Lucy Apted. 
She was born the eldest daughter in a family of seven children. Her childhood consisted of hard work, as she looked after her younger brothers and sisters. Then, at the age of 14, she was sent into service. She became a servant to the gentry folk and waited on them hand and foot, eventually reaching the dizzying heights of a Lady's companion, when life became a little easier.
Her teenage years were spent during World War I in London, United Kingdom, where she had many narrow escapes and saw many wounded soldiers returning from the Somme battlefields.
Soon after the war ended she married my father and had six children (no contraception in those days). Then came the world Depression years and my Father joined the army to ensure a weekly wage, as there was no work to be found and we were going hungry. Then came the outbreak of World War II and Dad was taken Prisoner of War at Dunkirk. He spent the remainder of the war in a German Prisoner of War camp. Suddenly, Mother was on her own with six children to provide for.
With all the work she had looking after us, she went out cleaning other people's houses and their shopping. Some days she would be so tired she would fall asleep in her armchair, and always went to bed early after my brothers and sisters went to bed.
Ad. Article continues below.
The bombing destroyed our home. That same day my two older sisters' place of work was bombed and the school my younger brother and sister went to was bombed. Mother spent the day digging through the rubble to get neighbours to safety. Her best friend died in her arms after Mother had dug her out of what was left of her home, along with her ten-month-old daughter, who also died. We lost many friends and neighbours that day, yet life had to go on. Mother had to find us another home and start from nothing as we had lost everything, except for the clothes we stood up in. 
The agony of seeing us off to school not knowing if she would ever see us again is too unbearable to think about, yet Mother had to suffer that agony every day.
There was also the hell of not knowing if Father would survive until the end of the war. Father went through his own hell, but as he said when he returned home, he thought we were all safe. 
I can remember seeing Mother crying one day, something I had never seen before. I cuddled her and asked what was wrong. She had just had the news that Father was missing and believed dead.  It was almost a year later before she heard he was alive. Father had been on the guns covering the rear as our men raced into the boats at Dunkirk. The shells had killed all his mates. He lost his memory and his identity tag had been blown from his neck in the blast.
Ad. Article continues below.
Somehow Mother kept us all together through the daily air raids on our town. Somehow, she provided enough food for us to eat. Somehow, she gave us a happy and safe 'arbour' to come home to every day. I honestly don't know how she did it. I can only imagine the anguish and heartache she must have suffered. I don't think I could ever be as brave as she was, giving all her children the courage to face each day as it came. The six years of living through a war and raising six well-balanced happy children, deserves a medal. There were more civilians killed during World War II than there were military personnel. Many mothers whose stories have never been told.
When the war finally ended and Father came home, there was a strangeness that is hard to describe. A difference that seemed to permeate the very air we breathed. What was it? We children did not know of course! There had been so many changes; so many experiences. Life and death scenes played out before us all. How could we be the same people we were before the war? Dad had last seen us as little children. He came home to school children and adults working for a living, but most of all he came home to a very different woman than the one he had said goodbye to. A self-assured competent woman who no longer needed a man to provide.
Dad had also come home a very different man after all his terrible experiences in the Prisoner of War camp. They had both held dying friends in their arms, both been through the utter hopelessness that war brings. Yes, there was a difference! A big difference! Like thousands of others that found they could no longer live together, Mother and Father agreed to an amicable separation. The difference was too much. They were strangers!
Ad. Article continues below.
The impression my Mother made on my life has stayed with me all my life. I wish I could be just half of the woman she was. When she died a few years ago, I lost my very best friend and I miss her still.
Share your thoughts below.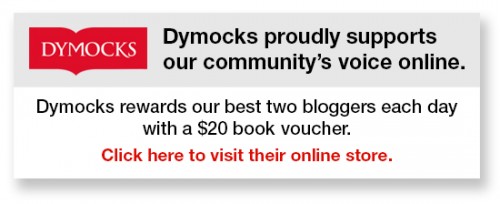 To write for Starts at 60 and potentially win a $20 voucher, send your articles to our Community Editor here.