My loving father and his greatest gift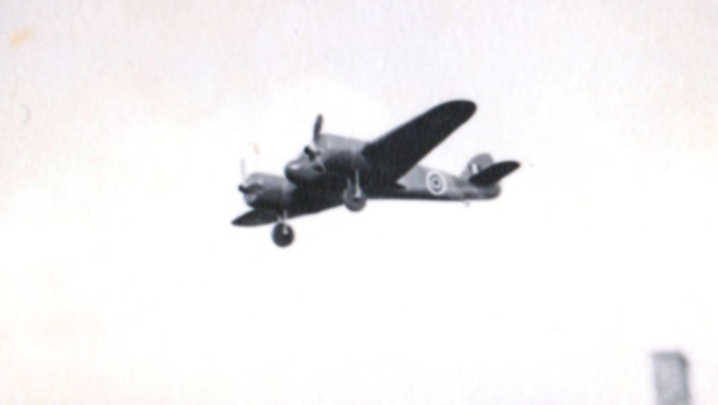 Many of you will remember a television advertisement from some years back. As I recall, it was one of a series done by the Latter Day Saints, or Mormons. A small boy stood looking in the window of a country store in which a beautiful model aeroplane was proudly displayed. The boy's father reached out, took him gently by the arm and, with an apologetic look, led him away.
The family was patently poor and could not afford to buy a luxury item such as a toy, no matter its attraction to the son. That changed as the advertisement progressed: An expression of mixed delight and joy came over the face of the boy as his father presented him with a handmade aeroplane. It may have been a bit rough around the edges, it may not have been entirely accurate but it was an aeroplane… and it had been made with love.
That was perhaps the best advertisement I ever saw. Some may consider it trite or banal but I know otherwise because, you see, I pretty much paralleled the boy in that ad.
Like that other boy – I can never call him fictional – I had a loving father. He was strict, but also patient and fair. I grew up during the Second World War and have some vivid memories, plus a few that have only become known in later years.
When my father was born in 1915, doctors realised he had a faulty aorta. They warned my grandparents their new baby would probably not see out a week of life. Well, obviously he did! In his twenties, married and with a young family, he applied to join the RAAF, even though the old family retainer told him he had no chance because of his heart. Rejection. Undeterred, he tried the navy. Again, rejection, as it was with the army.
Ad. Article continues below.
Dad was an electronics specialist and that became his work through the war, but he was employed as a civvy. I believe the worst thing ever to happen in his 91 years was receipt of a particular envelope early in the war. Men who feigned illness or who otherwise avoided call up for active service frequently received an anonymous item in the mail, a white feather in an envelope. At only two or three years of age, I was too young to understand but I can remember to this day seeing that lovely man burst into tears over the cowardly anonymity of a feather in the mail.
As a child, I was stunned and thrilled by something that happened on several occasions. There was a hill to the east of the town in which we lived. We were at war and navigation exercises were carried out all over the countryside. Bristol Beaufighters used to fly in at ground level from the east, swoop up and over the hill and 'beat up' our town as they overflew it. They'd be in and gone almost before we knew they were near, part of the reason the Japanese knew them as 'The Whispering Death.' They scared many people but not me: I'd stand on our porch, point skyward and yell, "Beaufighters…!"
Mad keen on aircraft, all I ever wanted as an infant was a model aeroplane. With a war in progress – not to mention a lack of money – there was no chance I'd ever get one. Well, not out of a shop. Dad set to and carved one from King William pine using a plan in Radio and Hobbies (later Electronics Australia). I got that for my birthday in 1945 and still have it, albeit the beautifully crafted model is now in the care of a 14-y.o., three generations further on.
Ad. Article continues below.
So, you see, that advertisement is far from trite. It may not have been based on me or my story – it would not be a unique situation – so much as the sons of many a poor family. I had a wish. In my case, the wish was fulfilled on receipt of a gift carved with love and care by the man on whom I'd like to think I was modelled. It was, and remains, the most treasured of my possessions.
Did you have a father like John's? Did your dad ever make you a treasured possession you still have?
To write for Starts at 60 and potentially win a $20 voucher, send your articles to our Community Editor here.