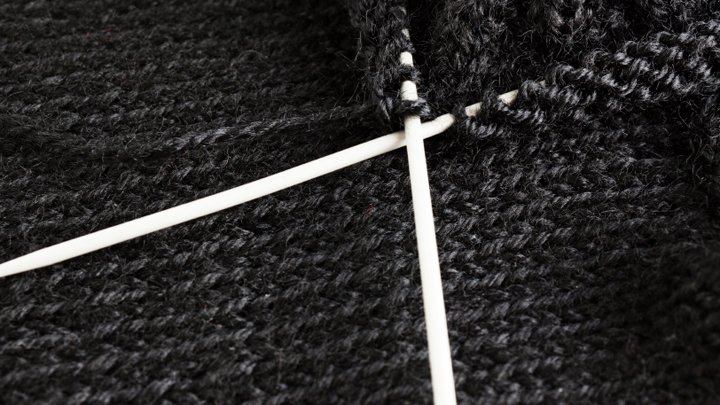 I love to knit. I am still amazed I can start with balls of wool and knitting needles and after a few months end up with a beautiful garment.
I learnt to knit while I was studying, patiently taught by my dearly loved landlady, Maisie Roberts. I've been knitting for 51 years. Once I started, I knitted every winter. Through the hectic days as a mother of pre-schoolers, as a working mum, then with more time as the girls left home through summer and winter, I knitted for the family, for friends' grandchildren, for charities.
Knitting is a soothing occupation (except when I lose a stitch, or get a pattern wrong). Sometimes it requires concentration so that I just 'tune out' from the world and other times it is repetitive and I can knit along just by feel and watch television.
My most recent project is THE BIG BLACK JUMPER, knitted for my eight-year-old grandson. He's a tall lad, like his father and grandfathers, and growing fast. I've knitted it with an eye to the future.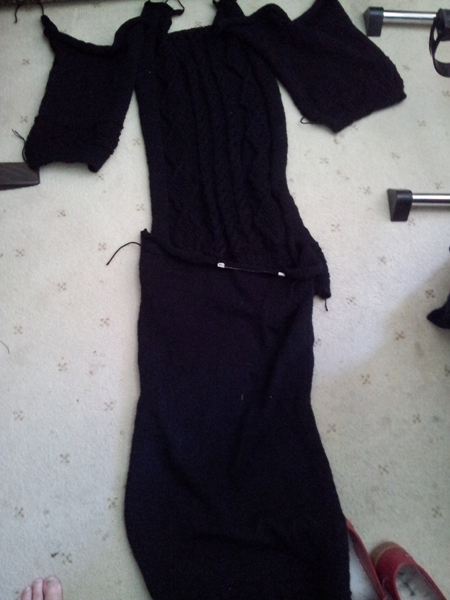 Ad. Article continues below.
It's an Aran pattern that I once knitted for his grandfather. Aran patterns are from the Aran Isles, where each family had their own distinctive pattern. It was a fishing community and the men needed to have very thick jumpers. The fishing ropes, or cables, are a distinctive feature. There are diamonds and moss stitch and a variety of variations. The meaning of these patterns isn't clear, though there are some obvious symbols.
I knitted this particular jumper for my grandson so that he could have one just like his grandfather, and I knitted it in black, because that is the colour his father wears. He lives in Sydney's inner west, so the jumper should suit his environment. For me this jumper does have a particular symbolism. The three strong ropes are the love and support of his families – his nuclear family, and his father's and mother's family. He is blessed with uncles, aunts, cousins and grandparents, great uncles and aunts.
I hope he has lovely times in this jumper.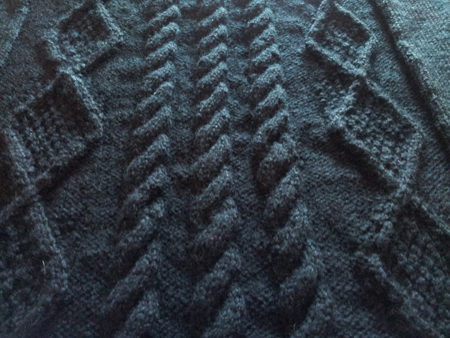 Do you knit? When was the last time you knitted and what did you make? Tell us below.