My friend's stroke saved a life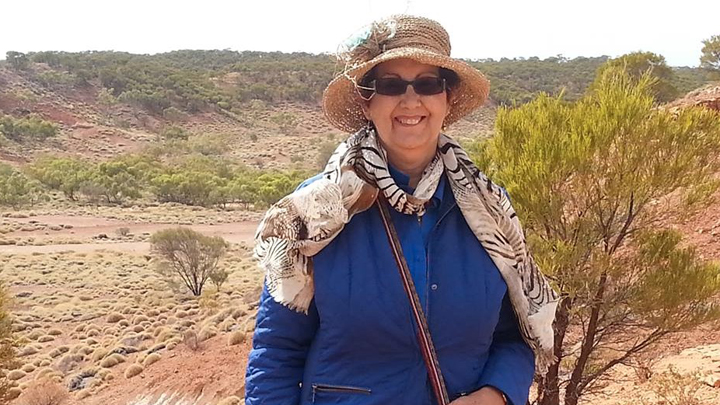 12 months ago, my dear friend Tess had a stroke.
She returned from a wonderful caravanning holiday through Central Australia with her husband Geoff, went to visit her much loved grandkids, felt "a bit funny" and was taken by ambulance to hospital unconscious.
The first time I went to visit her, I had a little joke with her that if she didn't want to have a coffee with me, she could have just called – this lying unconscious was just too drama queen.
As people came to visit, they wrote in a journal her granddaughters started; so fitting as Tess wrote a huge number of journals over her life. Those who wrote in the journal wished her well, told her they were praying for her and wrote little reminders of times they spent together. Everyone took turns talking to her – medical advice was that she could hear us and that she would regain consciousness. It was just a matter of time!
Tess was named for St Theresa, the Little Flower, and was a woman of great faith, so I prayed the Rosary with her. I just somehow knew this is what she would have done with me if the positions were reversed.
Ad. Article continues below.
Tess was a sociable person, she loved to talk, to laugh and to be with people; I feel her hand in the fact that sitting in the hospital, beautiful people, young and old, met other people from different areas of her life, some became friends. It goes without saying that a woman like Tess has a wonderful family, husband, daughter, son, grandkids and all the permutations and combinations of brothers, sisters, cousins and in-laws to bewilder the most avid genealogist.
Like most people I didn't know much about strokes – an uncle had one when I was a kid and he spoke a bit strangely, but in my mind, strokes did not kill you, although recovery could be a long-term ordeal. I still don't know much, but I memorised the simple signs of stroke – FAST:
Face – Check their face. Has their mouth drooped?
Arms – Can they lift both arms?
Speech – Is their speech slurred? Do they understand you?
Time is critical – If you see any of these signs call 000 straight away.
Sadly the doctors' optimism was not realised; Tess had a brain stem stroke and not long after her birthday, decided she would join her parents and siblings in Heaven.
She still keeps an eye on things, though; recently I was with a woman who had a stroke, and because of FAST, she survived. Thank you, Tess, you are still working your special magic. What a beautiful friend you are, we are so much richer for your life.
Share with us your experience of strokes.