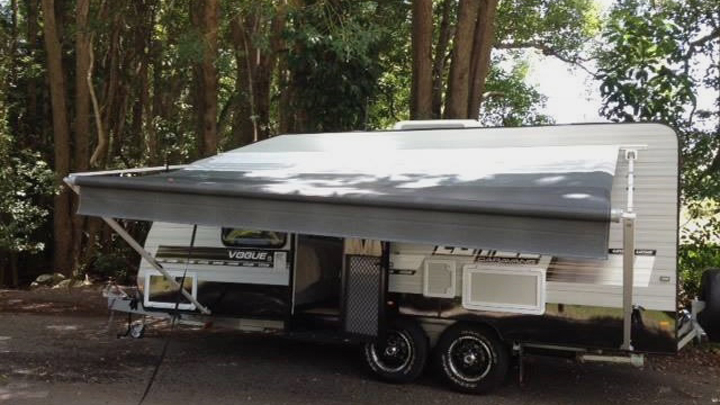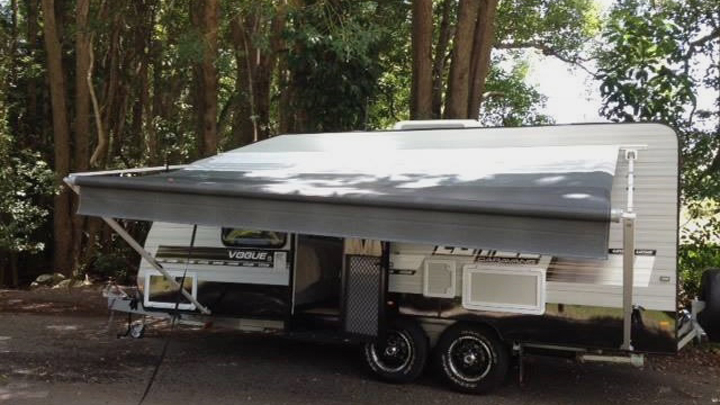 All of you must probably be thinking, "What's the big deal about buying a caravan at 60?", but let me tell you, the experience of getting your very own caravan is thrilling and you need to feel it for yourself. And why shouldn't I be happy? I mean, all my life I have worked my fingers to the bone to get a good life and to keep my family happy. And now when the time comes for me to enjoy my freedom from the corporate slogging, I am happy that I made the decision to get a caravan for myself. I have all the time (and money) in the world now so before I lay to rest, I can enjoy life on the road and the long list of vacations that I had sacrificed for my career.
Choosing the caravan
This was the tricky part. I thought that getting a caravan was as easy as walking into the retail outlet and driving one away. Apparently, there are a lot of considerations that go into buying a caravan. For instance, you need to make a list of your requirements and then check out whether the one that captured your interest is capable of fulfilling your needs perfectly. It should also be manageable in terms of being towed by your vehicle.
Ad. Article continues below.
Remember, during retirement, your income sources are limited so you need to spend your funds wisely and carefully. With a lot of help from the manufacturers and some reliable advices from a few friends of mine who have caravans, I was able to get one for myself.
Finding the right accessories
If you are buying a caravan, then in all senses, you are planning for spending a good amount of time on the road as well as setting up camps along the way. Unless you intend to be alone inside your caravan, you need to buy some annexes or awnings. These are pretty easy to setup once you know how to do it, and the best part is that they give you the comfort of home that is second to none. But make sure you measure your caravan first in the proper manner and then use this to find the right awning/annexe for you.
If you plan on travelling with your entire family, then you should definitely consider getting one of those king size awnings which have a lot of space. But if the number of travellers are just 2 or 3, then an average sized one would also suffice. A lot of things would also depend on the maintenance requirement of the selected accessory and the frequency of its usage. Consult the manufacturer with your specific requirements and they should be able to provide you a custom solution if none of the existing standard variants appeal to you. At least that's the way I managed to get my rollout awning from Australia Wide Annexes who helped me in finding the perfect awning for my caravan.
Ad. Article continues below.
Maintenance
Most of the people in my age would be wondering about the maintenance requirements for the caravan. Why shouldn't they? After all, in their 60s people tend to have time and money, but the stamina just doesn't seem to comply. Do not worry. If you use the caravan and the accessories correctly (like I do), then there is very little chance of damages occurring and you would also not have to do an invasive examination to find out the cause of the problems.
Just check the vehicle before and after every ride and make sure that any signs of damage is attended to immediately. Apart from that, you should get it checked periodically by a trained technician. For any part or component that would not provide much benefit after repairing, consider replacing it completely.
Ad. Article continues below.
My personal experience
Like I said, people like me in their 60s have plenty of time on their hands, so utilise this time and make sure that the investment that you are about to make is totally worth it. There is no sense in investing in a caravan if you are planning to use it once in a few months or maybe for an annual trip. You need to maximize your investments. But if you really want to spend some memorable times and you wish to live the moments that you sacrificed in your youth, then I say, "Go for it!".
Before you buy or procure anything, evaluate your conditions, financial strength, personal requirements, travel frequency and any other factor before buying a caravan for yourself. And when you do, try to consult an expert first. If you are apprehensive about caravanning and have absolutely no clue how to get about doing it, then you should definitely join a caravanning club (especially one that caters to travellers of your age group) and I am sure that you would be able to find your way from there. Happy caravanning!
When did you buy your first caravan? What type was it? If you could buy another what would you look for? Tell us in the comments!