My favourite movies are almost all 40 years old!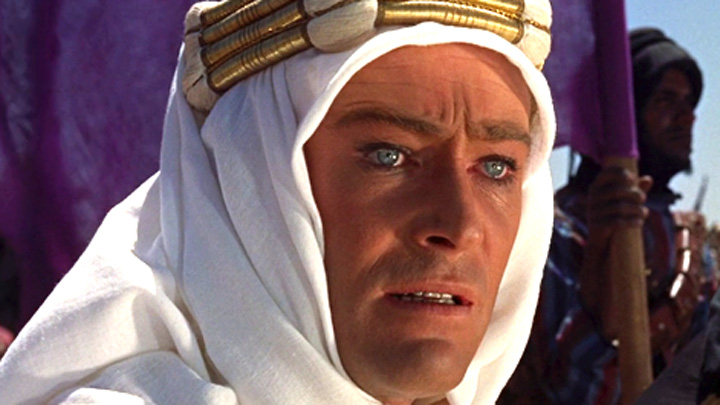 I have to admit, I'm a bit of an old movie buff. There have been so many great movies over the years and it is difficult to pick out a 10 best list. It is highly subjective and you may come up with your own list. If you do, let us know. While there are no Australian films on the list, there have some great ones such as Gallipoli, Breaker Morant and Lantana.
The movies which I have selected are over 40 years old yet most are readily available at video stores or online. What I appreciate about these movies is that they tell a story without in-your-face violence, sex and swearing as is the case with so many of today's movies. They teach us about life, make us think and can often be a source of inspiration.
So here we go…
1. Sunset Boulevard (1950)
Ad. Article continues below.
This movie by the great director, Billy Wilder is told in flashback. The opening is quite unusual. William Holden's character has been shot dead and is lying in a pool with the camera looking up at him from the bottom. He narrates how this all unfolded. This dramatic opening hooks you from the beginning.
The other star of the film is Gloria Swanson the great silent film star in a case of art imitating life. The movie explores the relationship between age and youthfulness, male and female, and codependency. The dramatic final scene is one of the great closing scenes in cinema.
2. The Graduate (1967)
This was the first major starring role for Dustin Hoffman. In the film he plays the son of an affluent family who gets seduced and has an affair with a family friend, Mrs Robinson, played superbly by Anne Bancroft. To complicate matters, he is interested in Mrs Robinson's daughter.
Ad. Article continues below.
There is a great soundtrack, courtesy of Simon and Garfunkel and plenty of humour with the final church scene an absolute hoot, blending religious symbolism.
3. All About Eve (1950)
What stands out about this movie is the crisp, witty and intelligent dialogue. The movie concerns the rise of a young starlet (Anne Baxter) who schemes to supplant an aging actress, Margot Channing played by Bette Davis.
All About Eve is one of those classic films that never ages, primarily due to its classy, all star cast .
Ad. Article continues below.
4. Lawrence Of Arabia (1962)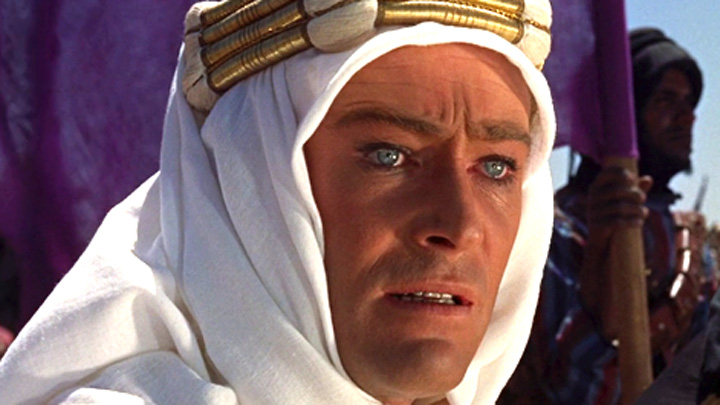 Of all the epic movies produced in the 1950's and 60's, this one tops them all. Produced by the great English director David Lean, it was filmed in the Jordanian and Saharan Deserts, taking 2 years to complete. It chronicles the life of T.E. Lawrence (brilliantly played by Peter O'toole) who led an Arab rebellion against the Turks during World War 1.
The movie has been restored and is on bluray with the photography in the desert so rich and striking that you forget it's 50 years old. There are many standout scenes, but one in particular is embedded in my mind. This is where two camels are racing towards each other silhouetted against the vastness of the expansive desert.
Ad. Article continues below.
5. Vertigo (1958)
Alfred Hitchcock made many great movies. Vertigo I feel is his most special. He weaves a story with intrigue, mystery and with twists and turns that has you gripped right to the end. Hitchcock was a master manipulater; you know it, but you are compelled to go for the ride.
The movie is about a detective (James Stewart) who is hired to follow the wife (Kim Novak) of an old friend because of her strange movements every day. From that point on not only are we hooked, but so is the detective.
6. Investigation of a Citizen Above Suspicion (1970)
Ad. Article continues below.
This Italian movie won a best foreign film Oscar. It is a hard film to come by these days, but I managed to see it recently online some 40 years after I first viewed it. It does have subtitles, but nonetheless that doesn't hinder its impact.
The movie concerns the head of a police department who murders the woman he is having an affair with when he finds out that she is having an affair with someone else. He then sets out to investigate himself. It's a fascinating premise.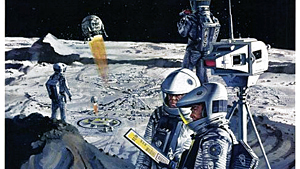 7. 2001: A Space Odyssey (1968)
When this movie first came out I saw it 3 times in the first 6 months, trying to grasp its message. It is a thinking person's sci-fi movie by director, Stanley Kubrik. The movie has very little dialogue and the most interesting character is a computer named HAL. The visual effects in the movie are brilliant, particularly as this was before the advent of computers in movie making .
Ad. Article continues below.
The movie explores man's place in the universe, life, birth, rebirth, man versus machine, divinity and a whole host of other profound topics.
8. Citizen Kane (1941)
Rated as the number one movie on many best lists, it follows the rise and fall of a newspaper mogul, Charles Foster Kane. It had a close ressemblance to the real life William Randolph Hearst who tried to have it banned. Kane was played by Orson Welles who also directed and co-wrote it at the age of 26! The thematic anchor of the movie is the word "rosebud" and the ending really packs a punch.
What gives the movie it's uniqueness is the photography by Edward Toland. He used deep focus lenses (whereby the foreground and background are simultaneously in focus) and oblique camera angles to great effect. This black and white classic is now available in high definiton.
Ad. Article continues below.
9. Anatomy Of A Murder (1959)
A small town lawyer takes the case of an army sergeant accused of murdering a man who raped his wife while in a state of "irresistible impulse". There are great performances by James Stewart, Ben Gazzara, Lee Remick and George C. Scott.
A good portion of the movie takes place in the courtroom and the movie has a real feel of authenticity with a real-life judge playing the judge in the movie. The movie for its day, brazenly explored sexuality with language and some subtle visual imagery.
Ad. Article continues below.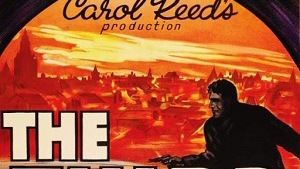 10. The Third Man (1949)
Joseph Cotton and Orson Welles starred in this drama of postwar intrigue in Vienna. This is a great British movie by the director, Carole Reed. The plot surrounds Cotton, an American writer searching for an old friend, Harry Lime (Welles) with various other wonderful characters.
The movie is imbued with atmosphere created using dark shadows, strategic lighting of faces and many angled shots. I have seen this movie many times and never tire of viewing it.
What are your favourite movies of all time? Do you prefer entertainment as it was 40 years ago?