My Dad's advice as a young girl saved my life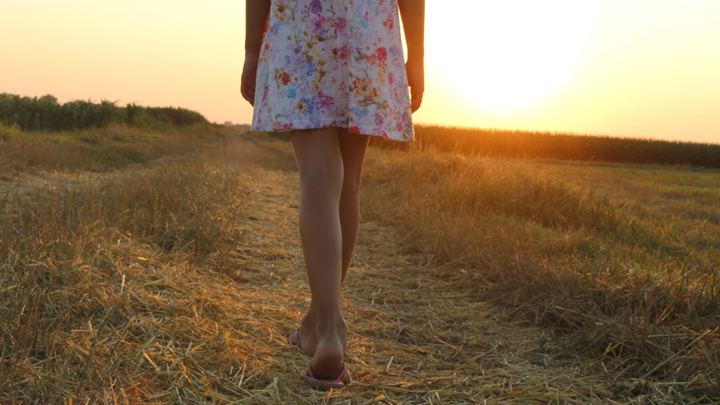 Once upon a time (well, all stories start like that or they did when I was growing up a long time ago) we lived in the Tasmanian Lower Midlands. Dad and his father cut sleepers for the railway and my brother and I would go to the station to see if a KKD had been sidelined to be loaded with sleepers and taken away.
We always felt happy to see one as it would mean there might be something special for us.
Dad warned us about a local person and said he had a tomahawk in the sugar bag he always carried and would cut our heads off if we upset him.
Jackie lived with his family who all had a reputation of being strange and today Jackie would be known to have special needs. The term used those days was much more blunt and to us, frightening.
One day at the station he had a tobacco tin full of coins which he scattered on the ground. My brother ran to pick them up for him and he ran at him. He probably thought my brother would take them but he was just being helpful.
Ad. Article continues below.
He chased him until Barry scaled over the railway gates.
We never told dad as we would have been told to stay away from the station
A few weeks later I was going home to my grandparent's house. I was living with them as we'd recently moved from Butler's Gorge (another story for another time) and my parents had moved into a tiny two room house (just two rooms, not two bedrooms)
I saw Jackie walking towards me with that sugar bag swinging from his shoulder.
Being about nine I made an ill considered decision to get through into the paddock and hide behind some scrub. All obvious, of course, to Jackie who stopped and stared in my direction. He was muttering unintelligibly and I was sure I would be killed any moment.
Ad. Article continues below.
Then Mr Ken Devine appeared with his horse and dray and told him to get on and for me to go home.
Once again I didn't tell my family in case they thought I'd upset Jackie in some way.
Mr Devine obviously didn't tell them either.
After that I always went home from school along the railway line. My point is we constantly thought of Dad's warning, as bloodthirsty as it was. 
Perhaps too much information but perhaps, if children were given some frightening warnings and not just told not to get in cars or accept sweets it might have more impact.
Ad. Article continues below.
Do you think scare tactics work for young children?
To write for Starts at 60 and potentially win a $20 voucher, send your articles to our Community Editor here.