My 40-year high school reunion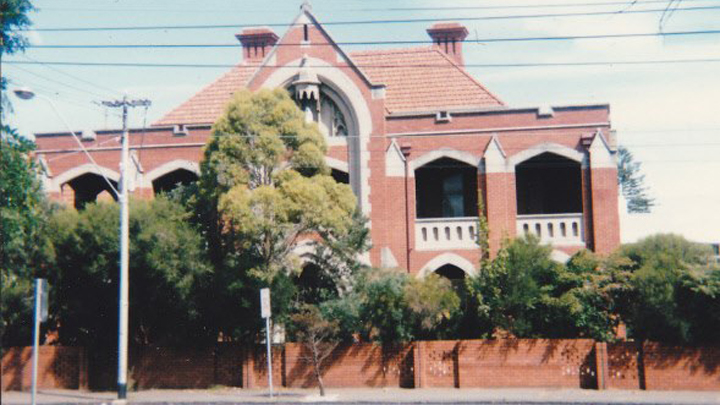 In 1970, when I was 15, I left school. An all-girl, Victorian Catholic Ladies convent and training centre for the Brigidine Order of Nuns. The ABC mini-series "Brides of Christ" depicted it perfectly.
During my time at school, many wide-reaching changes were being felt around the world. The Cold War, Women's Lib, changes in the Catholic Church, birth control, the Beatles, drugs, the Vietnam War and the anti-war movement, moratoriums. Presidents, senators and community leaders were being assassinated. These times are now assimilated into our 'bygone days'; however they are, on reflection, the formation of who I am and how I view the world.
I didn't keep in touch with any of my classmates after 1970, and then, without much thought, in 1975 I moved away from friends and family and hopped The Overland and rode it interstate to South Australia.
Decades later and with the advent of Facebook's new developments; Pages, the inevitable happened.
A past pupil created a site in honour of the old – and unfortunately since demolished – convent and before long, names started popping up constantly. Some were names I hadn't thought of in 40 years.
Ad. Article continues below.
When again the inevitable happened: the reunion.
Many of my fellow classmates had stayed in touch and were aware of each other's survival through the teen years, married life, birth of children, divorce and/or separation and their personal reinventions.
I, however, was totally unaware of anything except for a couple of woman I had connected with through the page. They were able to provide a rush of updates.
One of these women, competently and efficiently organised a reunion. Although the convent had been demolished to make way for apartments, a small section of the grounds had been preserved by the Brigidine Order and now serves as a function room and historical centre.
There, we met.
Ad. Article continues below.
An overwhelming flood of emotions hit me as I entered the room. I was looking at faces, remembering smiles, admiring hair, listening to familiar voices and trying to remember anecdotes and names that were flying around the room.
Precious photos of grandchildren and holiday snaps were passed around and admired. Stories of trials and tribulations were graciously shared and serious and passionate conversations about careers and business ventures were respected and congratulated. Fond memories of one, who had left us, were honoured and remembered.
For the couple of hours the function room was booked, a deluge of memories swamped me. I hadn't experienced anything like that in my whole life.
Since leaving Victoria in 1975, for the first time, I felt validated, connected.
I could attach my childhood to something.
Ad. Article continues below.
Something tangible.
It was these women who knew me back then and could verify to the world I really did exist. No one in South Australia could do that.
The time passed so quickly and many didn't want the day to end. So a dinner was hastily arranged to keep the enjoyment of each other's company going for just that little bit longer.
15 of us, who were free that evening, along with the addition of a few husbands who had been patiently waiting, invaded a small cafe nearby, where the reunion became 'dinner with friends'.
Since the reunion, we have lost another classmate. I am so grateful I was able to see her once more before her time ended.
Ad. Article continues below.
Many of those I reconnected with I have stayed in touch with, thanks to Mr Zuckerberg and his vision of connecting the world.
Now we are all 60 and entering a new phase of our lives.
Childhood and teenage friendships made during the swinging 60s and early 70s when global changes were underway, helped forge a deep-rooted connection that survived forty years without contact.
Will our children and grandchildren be able to say the same – or will our ever-connected world mean they will never lose touch?