More than 10 skincare tips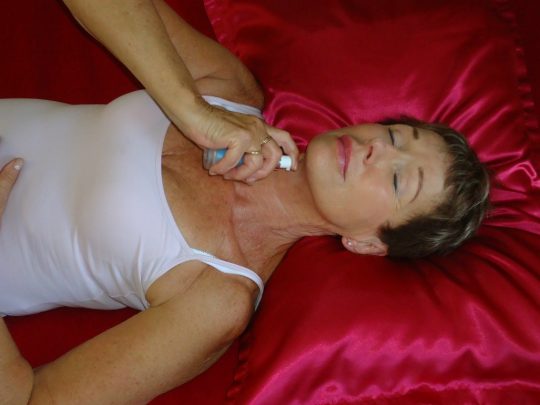 Generally speaking, the number of days it takes for your skin to replenish will equal your age in years. For over-60s it will be two to three months before 'new' skin cells are evident, by which time they are getting 'old'. Old skin cells won't reflect light as well as new skin cells and this is why our complexions can look dull and lifeless. Plus, the twin combination of dry and thinning skin that occurs as we age may cause:
Tightness
Itchiness
Dry patches
Flakiness
Ad. Article continues below.
Fine lines and not-so-fine lines.
Thank your lucky stars that you live at a time when skincare is big business and taken seriously. Take advantage of modern skincare products and do your best to restore the glow.
Creams, lotions and ointments
Moisturiser
We now need to drench our faces and necks in moisturiser to counteract dryness, flakiness and tightness. The most effective moisturisers will list a peptide as an ingredient. The molecular structure of peptides helps the moisturising effect of the cream/lotion to penetrate better and last longer. The most common peptide used has the trade name Matrixyl. Use your moisturiser at least twice a day morning and night. More often on the neck and decolletage.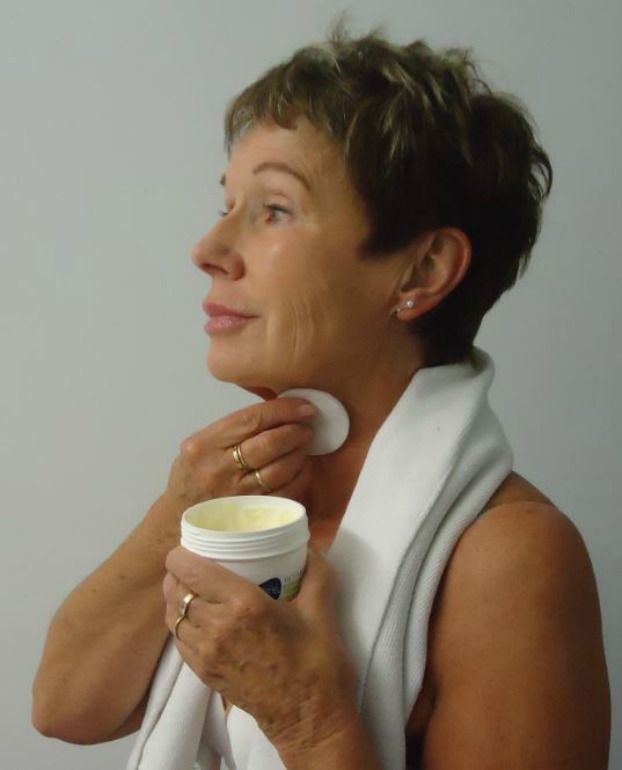 Body lotions
Massage body lotion or skin softening cream all over your damp body after the morning shower. This will keep your skin soft and supple.
Cleanser
No soap or foaming cleanser on your face after age 12; much too harsh. Use a gentle make-up remover/cleanser. I like Cetaphil Gentle Cleanser. Perhaps try a creamy body cleansing lotion all over instead of soap. I have friends who don't use soap on their body at all — just warm water and the wash cloth.
Eye makeup remover
It is important not to 'drag' the sensitive skin around the eye, but it is necessary to totally remove all eye makeup each night. Leave no residue. If you have lash extensions, use a makeup pad or cotton bud to work around the extensions. I find that Cetaphil removes my eye make-up well enough and if necessary, I finish with a little baby oil on a makeup pad.
Ad. Article continues below.
Eye cream
To use at night. Try for a peptide eye cream in a lightweight consistency. If this fails, use your peptide moisturiser as an eye cream.
Night cream
Thousands to choose from and almost any one will do a good job and nourish your skin as you sleep.
Retin-A cream (prescription necessary)
Sometimes comes under the name of Stieva-A or Retrieve. Retin-A will cause the top layer of skin to be constantly shedding exposing 'new' skin so improves the dull and lifeless appearance of the complexion. Use at night.
Note: Retinol and similar Retin-A sounding additives listed as face cream ingredients are not Retin-A. Remember Retin-A is only available on prescription. I consider Retin-A the ultimate anti-ageing cream. Because it is tricky to use and because it is so effective, I have included an entire section describing how to use it in my recent book. To succeed with Retin-A, follow my step-by-step routine.
Astringent lotion
Women of our age are familiar with astringent lotions having an alcohol base — worked brilliantly to minimise open pores, which give our complexions a coarse appearance. Alcohol-based astringent lotions are no longer readily available; just when our pores are at their worst and we'd give anything to make our skin look more refined. Experiment with toners and firming lotions. I won't tell you what I use, because it's not PC!
Ad. Article continues below.
Exfoliant
Use as often as once a day on the chin, between the eyes and any other coarse, open-pored areas to slough off old skin cells and brighten the skins appearance. Exfoliation and astringent can give a more refined look, but will only be a temporary improvement. I use baking powder as an exfoliant — works well and is probably better for the environment than bead-filled exfoliant creams and lotions.
Serums
These miracle products are cocktails of high-powered ingredients; often alpha-hydroxy acids and/or antioxidants. Serums are designed to be used sparingly under moisturiser. I am currently trialling one in the Renu Advanced range and I am impressed.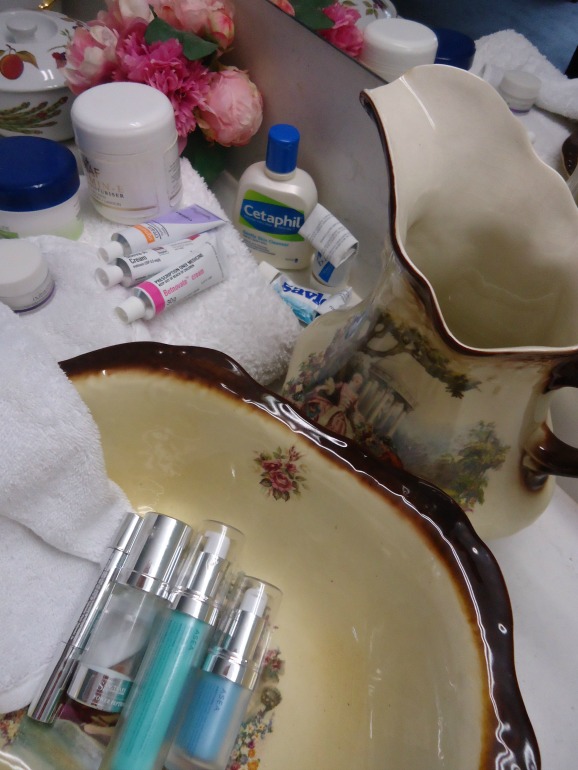 Facial oils
Sometimes used warmed; these oils are especially formulated for mature skin — excellent for dry skin. Ladies who use facial oils are enthusiastic and positive when describing the results.
Ad. Article continues below.
Heel balm
Brilliant for rough, hard, cracked heels. Also effective for peeling-down skin below your fingernails.
Hand lotion
Use often.
Sigmacort cream 1% (prescription necessary)
A cortisone cream used for rashes, itchiness and irritation.
Betnovate cream (prescription necessary)
For rashes and itches that don't respond to Sigmacort. Never use Betnovate cream near your eyes or vagina. Always Sigmacort there.
Paw paw ointment
For lips at night and during outdoor exercise.
Ad. Article continues below.
Amolin
For soothing.
Savlon
For antiseptic purposes.
Sunspot cream
For rough and sun damaged spots. You may have to persevere with this cream to get a result — say, twice a day for two or three weeks.
Thousands of cosmetic companies sell dreams in a jar and whilst we cannot look young anymore, we can use selected jars of creams to support and enhance our skin's natural vibrancy and perhaps a dream will come true.
Do you have a skin care regime you follow? What tips do you have for maintaining healthy skin?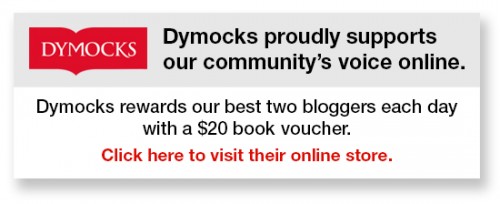 We want your stories. To write for Starts at 60 and potentially win a $20 voucher, send your articles to our Community Editor here.