More than 10 make-up tips for mature women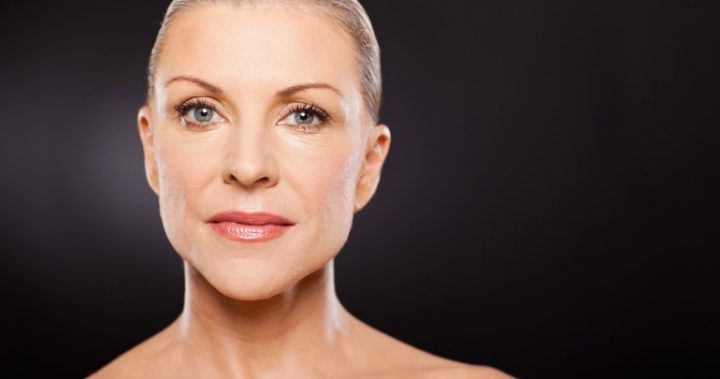 There is one exception to the 'Less is More' make-up rule says make-up guru Bobbi Brown. "If you've never worn make-up, it's never too late to start. We tend to get washed-out looking as we age; make-up makes up for that. Older women do need colour but it's all about adding soft, flattering shades."
Forget about foundation
At a certain age, foundation can look 'caked on'; it can collect in wrinkles and creases and draw attention rather than camouflaging. We only need to cover shadows, darkness, broken veins and discolouration, so best to use a cream-to-powder compact, in a perfect match, as a concealer.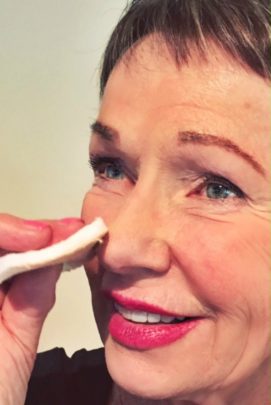 Use a peptide moisturiser all over the face, but not a your eyelids. Allow to dry.
Blend concealer over blemishes. Try matte concealer to reduce shine.
Press pressed powder sparingly all over your face using a disposable make-up pad.
Sweep some pink blush across your cheeks. Blend with pressed powder on a make-up pad.
Ad. Article continues below.
Viola! The scene is set. Now for the details.
Brilliant brows
Your eyebrows are your most important facial feature. They frame the face and give definition. They need to be noticeable.
Have brows dyed as dark as you can to suit your complexion. This will provide a guide for you to follow.
Beware of plucking out over-long brow hairs — new ones will not necessarily grow back now. Trim with sharp, pointed scissors.
Tip: Attend to your eyebrows during the day sitting in a parked car for the best light.
Ad. Article continues below.
I use D B Extend A Brow. Finish with a little gel.
Give each eyebrow a subtle upward arch at centre top — this will counteract gravity and take 10 years off!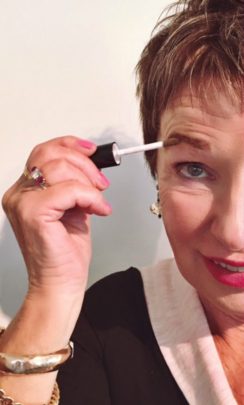 Coloured eyeshadow is a no-no
Ad. Article continues below.
Because our eyes become deeper set as we age, use a matte eyeshadow in a pale flesh colour and matte white eyeshadow as a highlight to bring the eyes forward.
You can use a very pale ivory pressed powder as an eyeshadow.
Apply eyeshadow all over the eye area from brow to lash line and extend into the corners beside the nose to even out shadows and cover dark areas. Use an eyeshadow applicator.
A sweep of matte white eyeshadow under the brow will add a highlight and bring the eye forward.
Finish by blending with your fingertips or eyeshadow applicator. Be sure not to use any face cream or eye cream underneath the eyeshadow/pressed powder.
Tip: Brush a stiff eyebrow brush over the cake of eyeshadow/pressed powder, to create a powdery consistency. Makes application easier.
Lovely lashes
A lovely and convenient beauty trick is to have eyelash extensions applied. It is not an overly expensive procedure and the lash extensions will last about six weeks or more with care. If your don't have eyelash extensions, curl your lashes with an eyelash curler to position them up, up, up and give a positive gravity line.
Ad. Article continues below.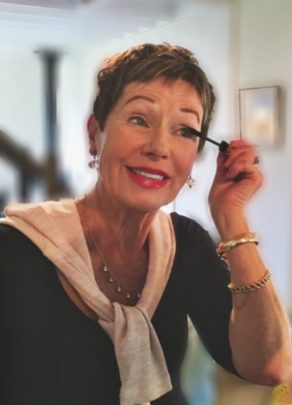 Heat your lash curler under hot water for a better result and roll the curler slightly up and away whilst removing.
Use a black mascara — be bold, especially if you are not planning to use eyeliner.
Keep lashes separate by using a sideways movement of the mascara wand during application.
Forget about mascara on the lower lashes, it nearly always clumps and collects in the creases under the eyes.
If you do choose to use an eyeliner pencil, sharpen it between every use to remove any eyeshadow or make-up residue. It will glide on smoothly and give a matching shade on each eyelid. Grey coloured eyeliner blends well with black mascara.
Soften line with a cotton bud if you like.
Work eyeliner carefully into the base of the lashes to make them look even longer.
Goodbye lipstick. Hello lipstain.
Ad. Article continues below.
I am a recent convert to lipstain and am now a devoted fan. My lips stay coloured all day, even after eating and drinking.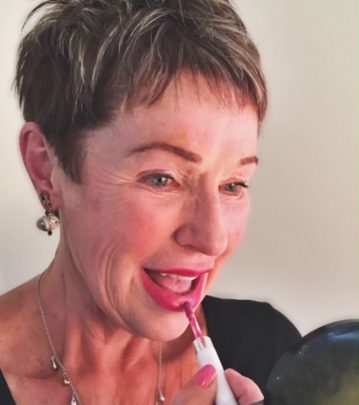 Apply the lip stain very carefully to the lips. You cannot afford to make a mistake or go over the edge because it doesn't wipe off.
Begin application in the centre of the lips to lessen the load of colour on the applicator so making it easier to outline the lip.
Keep your mouth open and stretched for 60 seconds whilst the lip stain dries. Apply the supplied gloss.
For a more dramatic effect, apply lip plumper over the stain and before the gloss.
It is still wise to run your finger in and out of your lips to remove any residue and prevent stained teeth.
Avoid coral colours which tend to make the teeth look yellow.
Keep lipstick on the top lip shorter in length to give an upward Cupid's bow, smiling appearance.
Smile, smile, smile.
Renew gloss during the day as necessary.
Ad. Article continues below.
Note: Avoid a second coat of lipstain as it tends to flake off. If you need to touch-up colour during the day, use lipstick.
Make-up will need to be adjusted to suit as the years go by, but do continue to enjoy new products, new shades and new ideas. As well as giving us confidence to fact the world, make-up shows the world that we love and care for ourselves.
Do you wear make-up on a regular basis? What do you think of these tips?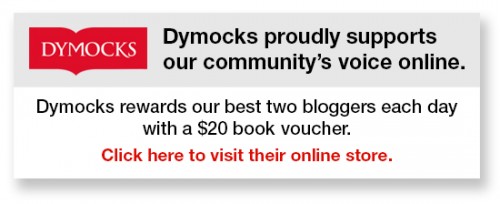 To write for Starts at 60 and potentially win a $20 voucher, send your articles to our Community Editor here.