Money-saving tips for your wardrobe, no matter the season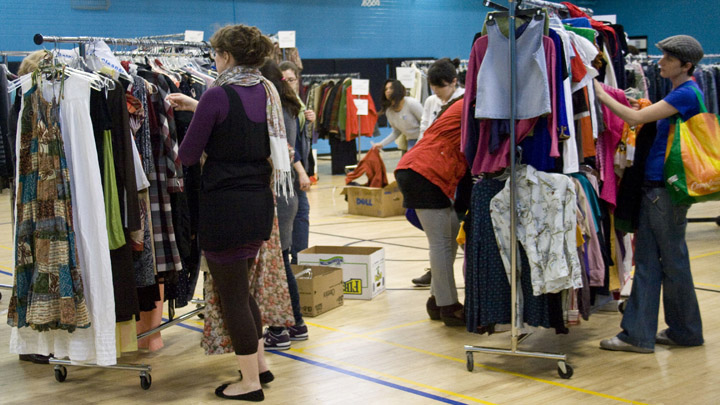 My figure is a generous size 16, and I am over 75. Two facts that can be the death knell to being stylish. Yet I enjoy a challenge and have worked out a few rules that work for me. So in the spirit of 'sisterhood', I will share them. What works for you depends on your lifestyle – if you spend a lot of time working outdoors or if you are the other end of the scale, 'a social butterfly', then your needs are different. In the below photo with the purple cardie, I have just come in from digging out weeds (still wearing my good pants) but I also love dressing up now and then when the event demands.
Keep it simple, is rule one. Basic cut trousers, a camisole in the same shade or if you want to cover up a little more, a slash neck tee shirt with sleeves, or a high-necked one if you feel more comfortable. From Millers to Noni B or even in the local charity shop, there are bargains to be had. Just look for smooth fabric and no fancy patterns, make sure they fit and you feel comfortable.
Then throw caution to the winds, get coloured shirts or jackets or flowing cardigans in the sort of shades that zing against your skin tone; rich shades, jade, burgundy and deep blue – I source a lot of mine from local charity shops! This year my bargain was a jade three-piece for evening for 10 dollars, it really is glamorous and would have been expensive. Look online too, as the better companies are providing some real bargains. There are sales galore at the moment because we had such a warm start to winter, the cold weather items are going out for a song.
Ad. Article continues below.
A very elegant black and white tunic I bought for four dollars makes me feel good every time I wear it. Which, let's face it, is the aim of the game; soft flowing things are kinder than shiny tight things. Look for better labels as they are usually quality fabrics. Some of the very budget-priced things wash so badly they are false economy – "you get what you pay for".
With several basic items as background, you can go a little crazy with statement necklaces and scarves, again some come from op shops or the cheaper costume jewellery shops; it isn't just for the young, we should have fun too. These additions provide the drama that lifts an ordinary outfit, making it memorable.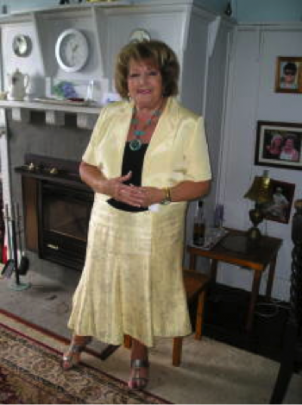 Don't be afraid to get the scissors out: I bought a beautiful classic silk blouse in a good quality shop, as it was on sale, so I was happy, but the sleeves were too tight at the cuff. I chopped them off at elbow length and got a friend to hem them. I love wearing flowing jackets over plain trousers, as they cover a multitude of figure problems. Who at this age does not have a few figure problems! There is a place for more expensive items, as they provide clothes for special those events, and with 'cost per wear', they work out a good economy. I have a cream raincoat that is 27 years old, a classic, that is still fashionable now. On a vacation to visit our daughter in England, I snapped up some clothes on sale at knock-down prices. A classic silky suit perfect for weddings and special lunches, and a beautiful ¾ coat and skirt in toning fabric are so well made I expect them to outlast me! A bit like the plain black dress they tell us we should have, not that I do have one. I am not the ideal shape for the Audrey Hepburn look.
Ad. Article continues below.
At the end of winter, buy some plain boots in the sales, brown or black will go with most things; I also have gold sandals as they can be matched with black or white for summer and are still good for evening wear in winter. Black Pepper had classic sweaters at half price too. Everything in the wardrobe has to be versatile to earn its place. Have fun!
What are your budget-saving tips? Do you have a favourite cheaper piece in your wardrobe? Tell us what it is in the comments below!