Visiting Frida and Diego [Not So S.O.F.T.]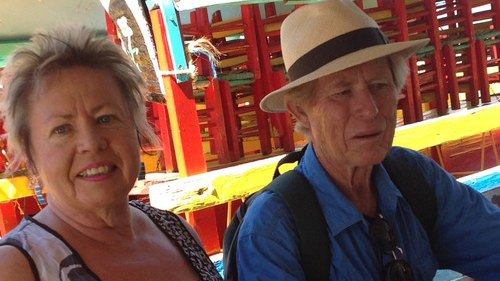 This is a continuation of the wonderful travel series from earlier this year by the Champagne Dame – the S.O.F.T: single older female travels! Only this time she is joined by her partner, Panama Hat…. read her previous entry here
The Zocalo in the historic centre of D.F. was one crazy experience. Bedlam, chaos, smoke, fume, and whistle-blowing police. There were truckloads of police and riot squads in formation. It may have been because Charles and Camilla were in town as well.
Copying the Count and Countess of the Bay, we had a G & T with them afterwards in the local cantina. What ho! Apparently they visited Pochucla, a town with Cornish descendents, miners who came out for the silver. C and C made Cornish pasties. How corny!
Ad. Article continues below.
The smog was very bad this day which happened to be the day we took the open tourist bus. I found it very hard to breathe until the smog lifted later in the day. I was inspired by Diego Rivera's murals in the Palacio Nationale, a very left wing political inspired art aimed at the social injustice for the indians. Some of it was very disturbing.
Then for a little stress diversion we hit the markets, which was a bit of an overload. Hustlers and con men everywhere, then on some signal they packed up their goods and scattered in all directions. The police were obviously on their way.
Ad. Article continues below.
I did manage to buy three very latino tacky watches to add to my collection of tacky watches from around the world. I love wearing them around home and to the RSL club.
Unfortunately the Indian dancers were not performing in the Zocalo Square because of construction or deconstruction, we were not sure.
The Temple Mayor, the centre of the Aztec universe (I am getting a bit muddled with my Mayans, Aztecs, Olmecs, Toltecs etc.), was intriguing. Of course the huge Catholic Cathedral had been built over it. It is supposedly the exact spot where the Aztecs saw the eagle devouring a snake while sitting on a cactus. A rather prickly encounter as seen on the Mexican flag. The ruin is now sinking like a lot of Mexico which has been built on lakes and marshes. I will attempt to post a photo which best shows this.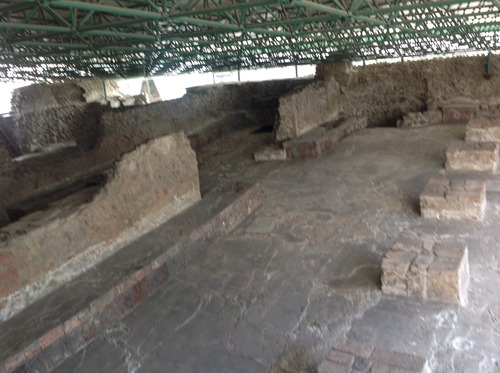 Overall we like the Mexicans, except when we want information, then they are worse than hopeless. Tourist information does not seem to exist and the main one on the Zocalo was closed for an extended lunch break/siesta. Thank goodness the Panama can speak Spanish, it would have been impossible to navigate the place on our own without it.
Ad. Article continues below.
The worst people to ask are the police, while polite, they had no idea where anything was, or perhaps it is a little hobby to confuse gringos. And they give these people guns!
At last I visited Frida Kahlo's famous blue casa – I think I can see my house in this colour! It is located in the delightful suburb of Coyoacan (place of coyotes), an attractive colonial suburb which depicts the Mexico of my imagination. It is how I thought all of Mexico would be, with a creative bohemian edge to it. It was such a contrast to the frantic craziness of the Zocalo.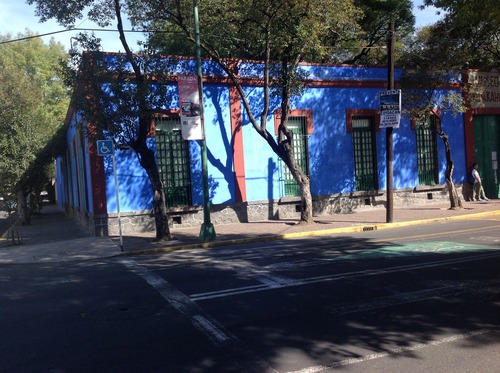 There was a one hour wait to get in. They are making a killing from the world making a pilgrimage to worship the house of Frida. I was thrilled to get my senior discount, but couldn't take photos, but I did take a few illegal ones of the garden and the Day of the Dead alter, before the Mexican heavies descended and threatened to take my iPad!
Ad. Article continues below.
I loved the house. It was blue and beautiful and left almost exactly as she had left it, with all her paints, brushes, utensils and clothing. The blue and yellow kitchen was just gorgeous!
Our last day in Mexico City we visited Xochilmilco (again following in the footsteps of Charles and Camilla). Well did we get ripped off. $35 for a boat ride and we paid $35 each! Plus they wanted a tip! I wonder how much Charles paid?
Despite that, it was most relaxing and enjoyable floating down the canals past the Chinampas where the pre-Hispanic inhabitants grew their food on floating gardens. Huge fiesta-like atmosphere where whole boats were being rented out for celebrations, complete with mariachi bands and hustlers also in boats.
Ad. Article continues below.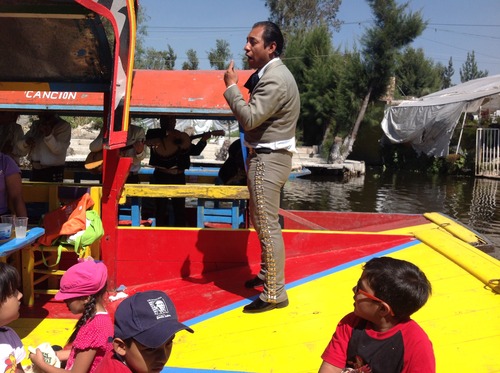 Then we went on to the Museo Dolores Olmeda Patino, a 17th century hacienda belonging to a very wealthy patron of Diego Rivera, and of course a lover as well…oh how could they? He was so ugly, a bit like a fat toad! Hmmmm.
It now houses one of the best collections of Diego's and Frida Kahlo's art, and an interesting dog home, of the hairless pre-Hispanic dog Xoloitzcuintles. I like the idea of a hairless dog, a poo less one would be good as well!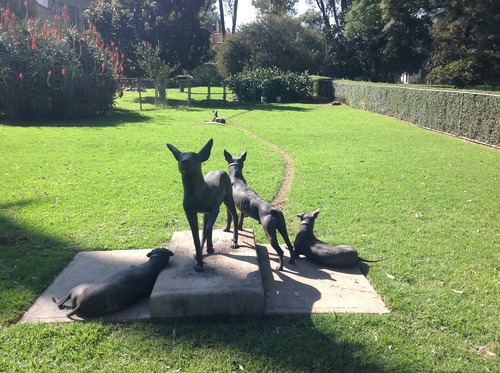 Ad. Article continues below.
The art was incredible but the visit was marred by the very heavy, unfriendly officious staff, who seemed to think all tourists were going to steal the art. The Panama had to take his panama off…now really!
Then we threw caution to the wind and caught the metro home, which involved three changes. We could not have done it without some Spanish. Very daunting.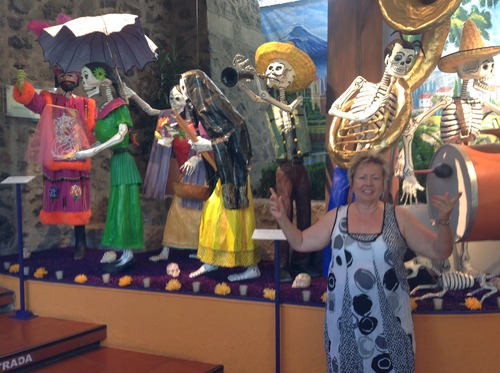 We were glad to leave D.F. Mexico City, and all its hassles, smog, congestion and noise. There were some truly amazing things to see, but it would take us all day to do one thing, to navigate the public transport, and the altitude made us very tired. It was often hard to breathe, we got puffed climbing stairs. I don't know how they had the Olympics there?
Have you visited Mexico City? How did you like it? Tell us below.