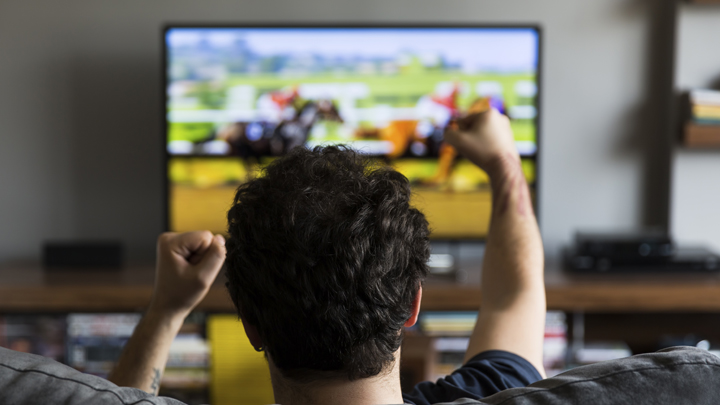 Big day today – 12 months since my son was hit by that day dreaming dimwit. I need to put my mind in a good place and calm down a bit. I realise my son's survival and showing nothing but strength through this never ending nightmare is a celebration in itself, but the reality is, it should never have happened.
He has been so agitated all morning, not cranky, just totally over everything. Then when we were at the doctors and she said the surgeon won't be able to do much with your arm, well we already knew that, just didn't need to hear it again; not today, not tomorrow, not at all; once was enough. Anyway with Mark's guts and determination, even if they can't do much with his arm, he will overcome it.
He put a bet on the Melbourne Cup – he won – the happiness on his face when the horse crossed the finish line was too much for me. I felt myself getting teary so I ran to the bathroom and balled my eyes out, threw water on my face, sucked it up and went back to the lounge room to continue the conversation. He only won $30 but it wasn't about the money, it was about getting something positive out of today. It's been so long since I have seen him with a genuine happy face.
We didnt go to hydrotherapy today as his shoulder is giving him a lot of grief, and as he said a rest day will help. I have been hopeless all day and I did not want him out of my sight. That was worrying me as well – I don't want my totally paranoid attitude rubbing off onto him so at 4 p.m. I left him and went up the shops to get a couple of things. We have all survived; I was going to buy Chinese food to celebrate.
Ad. Article continues below.
Mark is on Lite 'n' Easy, and as it reads it makes life very easy, I only wish Mum ate enough to warrant buying it for her. I have been trying to get Mum to dictate some stories to me, outliving 3 husbands there is bound to be a lot to tell, maybe she doesn't want to tell, maybe she is going to take it all with her.
I definitely inherited Mum's lousy skin and her walk; I see my mother in my walk. I inherited nothing of Dad's! He was a garden gnome – he was only 4 feet 10″. I am actually the tallest at a staggering 5ft 5″.
My life has reflected Mum's in a lot of ways. She outlived 3 husbands, I had 3 very significant people in my life; one is now an angel on my shoulder, the other a thorn in my side, and of course the distant memory.
She looked after me with each of my surgeries. I remember after the thyroid operation, we were waiting for the nurse to bring my release papers when my body started to contort and spasm. My partner started laughing and I yelled at him, "I am not breakdancing you idiot, get the nurse". I had to stay a further 8 days on a calcium drip but then I went into calcium shock because the hospital also took my parathyroids out by mistake. I have had that much taken out of me, it truly amazes me how my head does not sit directly on my feet.
Mum was also her Mum's carer, now I look after her and my son. Mum has been very blessed during her life as far as illness and surgeries go, I think she had her appendix out when she was in her 20s. That's it, nothing else till she had the skin grafts done on her nose a couple of months back, so really she has a lot to be thankful for. I feel like I can sleep now!
What national day holds another significance for you? Do you look back in sadness or ahead in happiness? Tell us below.