Megapodius to Old Mapoon - Undaunted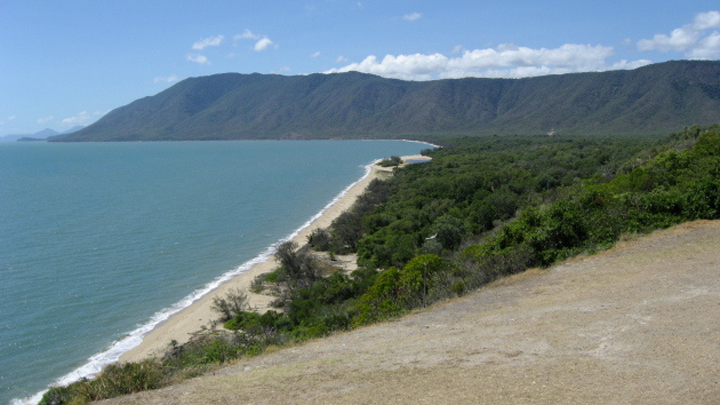 Living in Port Douglas in the eighties I witnessed a huge change take place in what had been a dear little fishing village but rapidly morphed into a bustling tourist destination. Experiencing pre and post Christopher Skase was for me a devastating experience.
I lived for a time next to the forest that was erased to make way for The Mirage. I had previously enjoyed many walks in this bushy paradise, observing nature at its very best. I was particularly entranced by the little orange legged fowl that happily roamed this area and built its clever, thematically designed nest, undisturbed by human intervention.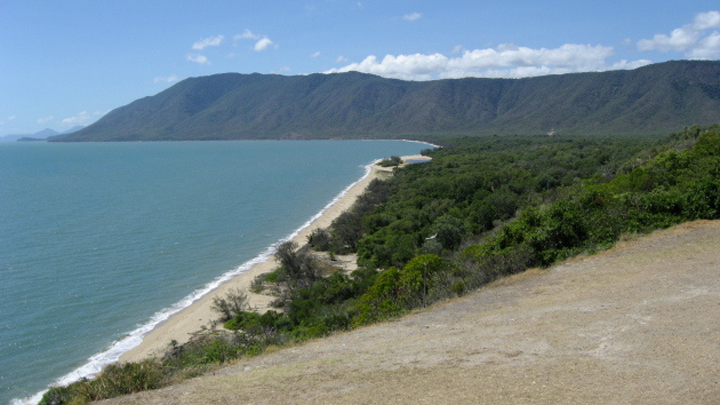 Ad. Article continues below.
How quickly this changed as the bulldozers moved in and razed their homes and dwelling place to the ground. The little creatures, who rarely left the environment, became disoriented and were seen flying in all directions, being run over on the public road, attempting to find solace and a possible home in local gardens, only to be unceremoniously removed. I found it heartbreaking, so when I was asked to write a pantomime about a local creature, I had no difficulty in choosing my little fowl, or as it is grandly named, Megapodious Reinwardt. I was so wonderfully supported by the locals with world standard costumes, lighting, backdrops and superb actors all donating their time. It was an experience I will never forget. I named the pantomime Megapodius Undaunted because of this bird's tenacity to survive. When the extravagant Mirage was built, and the golf course constructed, this little fellow just took up residence and was seen boldly walking across the lawns, just knowing that this was really where it belonged. It seemed like a metaphor for life.
A few years later in my Distance Education days, a colleague and I flew to Weipa, loaded our gear into a four wheel drive and drove off to Old Mapoon where we were to witness a group of undaunted people. We were unsure as to what we would find as my research of this community had shocked me to the core.
In 1963 an armed detachment of Queensland Police had arrived at the Aboriginal community of Mapoon with orders to forcibly remove its Aboriginal residents where they were relocated to Bamaga 200km north. During the night police burst into people's homes and forced the occupants to vacate. They were taken off in a barge and their homes were burnt to the ground. It appeared that the reason behind this removal was the desire of an aluminium company to set up an industry there. It didn't happen and in the seventies, families began moving back to settle in their old land.
Ad. Article continues below.
I had been working with several children on air from this community and was really keen to meet them face to face.
As we drove into the community, we were viewed with a mixture of suspicion and curiosity. We located the community elder and asked directions to the place where we were to visit. It was still quite a way through a winding track, past some rather primitive dwellings with happy inhabitants sitting around in little groups chatting and talking with children and dogs running happily around. Two young men stopped us and asked who we were. We explained that we were teachers going to visit a family at the end of the beach. They told us that we looked too nice for teachers! They were fascinated by my colleague's very pointy nose in comparison to their blunt ones and asked if they could touch it. My colleague sat patiently as both young men touched this pointy appendage in awe. We finally extricated ourselves from their investigations and made our way up onto the beach as our four wheel drive ploughed up the next few kilometres of sandy beach.
On arriving at our destination, a square concrete construction, two pairs of skinny legs came racing out to meet us and, as usual, their enthusiasm brought tears to my eyes. They couldn't wait to get into our book box and other hidden treasures.
The parents were not as enthusiastic and appeared very nervous. However, even though their generator had broken down, they provided us with a delicious meal of barramundi, yams, cauliflower and crocodile cooked on a portable gas cooker – all produce caught or grown within metres of their dwelling. I was a little less enthusiastic about the turtle eggs mainly as they do not set even when cooked.
Ad. Article continues below.
When the children were ready for bed, they begged a story from us. My colleague chose to be with the little boy, which left me with beautiful Wimmie who wrapped her arms around me and gazed at me with her large velvet eyes. It was a special moment and I marvelled at how far she had come since I had first started working with her.
Later the mother showed us the little room she had set up as a school room with the portable radio in the corner. I was really touched, especially when she tearfully told us of the problems she was having keeping up with the work. These papers were, I felt, difficult for some parents to get their heads around and I assured her that my job was to make the whole task easier for her.
Both parents told us a little of the history and how this land had belonged to her grandparents who had been of high importance to the community. They had lost their home and also their status and had died heartbroken and ashamed. The granddaughter and her family had come back to re-establish their roots. Both husband and wife were justifiably proud of their humble dwelling and were making a genuine effort to give their children a solid upbringing.
It was a joy to watch their efforts pay off as both children became good students. I often wonder where they are now. How I hope that life didn't knock them around too much and that they were able to remain undaunted.