Meeting... [Sex after sixty]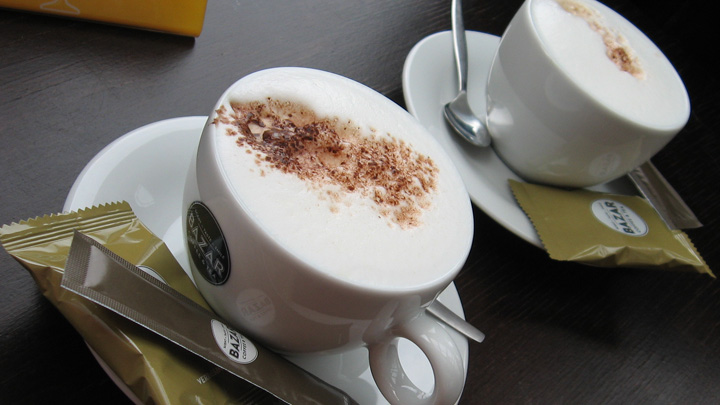 Meeting: To make the acquaintance of someone for the first time.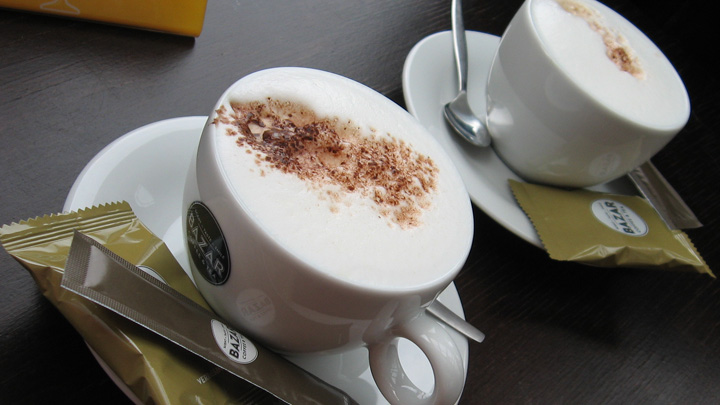 If you're single and over sixty and still looking for the company of the opposite sex you obviously need to put yourselves out there. You also need to decide where you are likely to meet new 'suitable' potential casual or permanent partners.
Ad. Article continues below.
If you're married and over sixty and your marriage is solid, you still need to be aware that at this stage of our lives we can lose our partners at any time to illness. This could mean you may find yourself joining the ranks of the singles in the not too distant future.
* * *
Jane was 67, divorced and had chosen to try and meet a potential partner from the internet as she lived in a remote area. She'd had a few unfortunate situations with men she'd met on the internet, but she was still optimistic she could meet someone suitable.
Jane was still sexually active and loved intimacy. But she was only attracted to men when the right chemistry was right.
She had recently been involved with a man in his late sixties who had many problems with his bits. This made things difficult, as he was unable to accept the decline of his virility. Not that this stopped him being involved with a collection of other women. She discovered that he was on four internet dating sites and still tomcatting around everywhere while involved with her.
Ad. Article continues below.
Having been approached by many younger men she decided to meet up with 44-year-old Chris. For months he'd been viewing her profile several times a week. He lived in Sydney. She was going to the theatre in Sydney with her friend Robyn, so she decided to make arrangements to meet him for coffee in the afternoon before going onto the theatre.
She had loved talking to him during their phone conversations and he was extremely good looking. She thought from his photograph he could have been from the Middle East. She was really looking forward to meeting him and felt very excited as she was driving towards the café in Glebe.
He was waiting outside the café for her when she arrived. He looked amazing. He was very tall and very muscular. He greeted her and kissed her directly on the mouth whilst at the same time putting his arms around her.
She could feel herself swooning. Keep it together, she told herself. He's only 44 and at this stage she was definitely only having coffee.
He had an amazing accent and spoke very politely.
She said to him. 'I was amazed at how many times you viewed my profile.'
Ad. Article continues below.
He said. 'I am too. I wanted to look at you. I didn't think we'd ever meet.'
'Well here we are.' Jane felt lost for words. Which was unusual for her.
'Why do you like younger men?' he asked, looking straight into her eyes.
'I'm not sure I do. Although I'm probably the same age as your mother. You intrigued me, always appearing on my computer screen,' she said feeling happy that she'd managed to respond to his question with only a slight hesitation.
He said, 'I like older women. They're so confident and sure of themselves.'
Ad. Article continues below.
Jane thought. Yes and established and financially independent as well.
Things were racing through her mind. Could she have a fling with him? He was so fit. How on earth would she feel comfortable flinging her aging body around the bedroom with him?
'I'm really looking for a romantic relationship, not just casual sex.' She explained pleased that she'd remember to say this.
'I'm happy to be in a relationship if that's what you want,' he said casually.
She asked, 'What do you want?'
Ad. Article continues below.
'I want great sex. If I need to be in a relationship to get it, that's okay.'
Did she want great sex? She wanted a romantic, warm, caring relationship that included sex. At 67, she couldn't imagine having four-five hour sessions in bed like she used to do when she was his age.
She decided she would have to give this one a lot of thought.
* * *
Meeting the opposite sex has changed dramatically for many of us. In the past we mostly met through family and friends, or at work, or at parties held by friends. The people we met were mostly known to someone we knew. By someone knowing them at least we could get some background information on them before considering taking things further.
Ad. Article continues below.
And prospects had landlines, which meant we would also have some idea of where they lived. And one of the most important things, as we met them face-to-face is that we knew what they looked like. With the internet you have no idea if the photographs they have on their profiles is even them!
Today people over sixty have seen a lot of life and some can carry enormous amounts of baggage. It would also seem that the older male is very often not as financially independent as the older female. Many older males are also heavy drinkers; this can take its toll on their virility as well as their health.
If venturing onto the internet one must expect to run into the dishonest and perhaps those looking for a soft landing. This for many can be soul destroying especially if you haven't dated for 30-40 years.
I'd suggest that when you first venture out into the land of meeting a member of the opposite sex if at all possible you should avoid using the internet.
Merry Xmas and a happy new year to all. xxx CaroleL
Ad. Article continues below.
* * *
I've loved writing this column for the Starts at Sixty site and have appreciated all the comment readers have made. This will be my last column for 2013. My first column for 2014 will be Wednesday, January 22nd.
If you would like me to cover any particular topic in this column please email me at:
[email protected]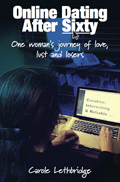 Carole Lethbridge is the author of "Online Dating After Sixty: One woman's journey of love, lust and losers". She has been both married and single over the last few decades and she has done her own research, gathering extensive data on relationships between females and males, drawing on both for her book and column. Online Dating After Sixty is available for purchase for $21.50 via Booktopia.