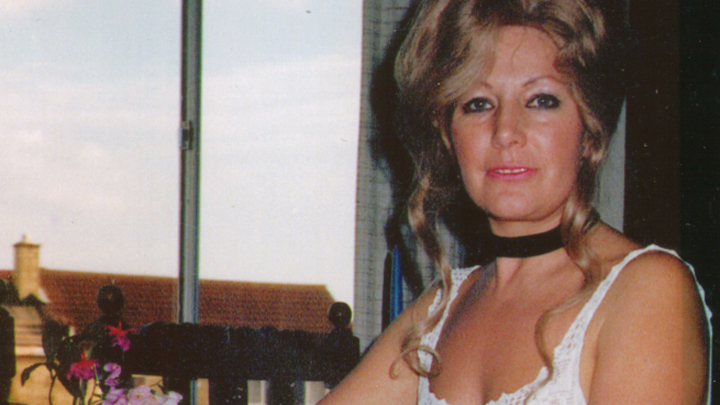 We had a shaky start me and my boobs – breasts if you want to be more formal – I was ten and my Aunt Floss, who was not subtle, said "she has a couple of bee stings, suppose she's developing". I pricked up my ears and regarded my hand knitted sweater, then I just felt a blush start; I was mortified. My mother had a magnificent prow-like bosom, and measured about 44F cup, which is big. The unwanted attention was not making me feel good. I wondered if I would be like my mother.
It was a long time before I even had anything to put in a bra, but a delightful cultured Aunt on my Dad's side took me to a little haberdashery and bought me the prettiest bra ever: it was blue and lacy and had flowers. By then I was thirteen and knew I would never emulate my mother and her generous figure.
It was the time of the sweater girl: tight sweaters and circle stitched bras, pointed bosoms and cleavage on the films. There was an actress called Sabrina, and of course Diana Dors was also well known. I realised I was more the Audrey Hepburn size and would never be known for my dangerous curves. I made up for it in the hip department, as I had a very small waist, I measured 23 and my hips were 39. Now I think the waist is 39! Or whatever horrendous figure that is in centimetres. He was more a leg man anyway, I had the legs then. Still have them now, but just more of them.
Pregnancy was a mind-blowing experience in so many ways, the horrible sickness was a shock, but once that was over I revelled in my new found curves; I had a bust that stood proud and had increased to double its size. I was also very lucky as I didn't have a huge baby bump, so I felt pretty good when I regarded my new figure. This of course was short lived as the tummy eventually caught up and around eight months I was looking very much as if I might be about to produce.
Ad. Article continues below.
Then the next phase in my story of mammaries: I attempted to feed my new baby and it was a struggle. The new experience was hard to deal with. I was a new bride in New Zealand, no family, no support system and my husband obviously had to work. No parental leave in those days. A rather glum nurse came to visit and I kept doing the wrong thing, according to her. But I persisted. Then I got to know my body and was delighted to realise it actually worked. I had moved into a brand new house with the new baby. Our house was completed the same week, so as our daughter arrived, my husband moved in while I recovered.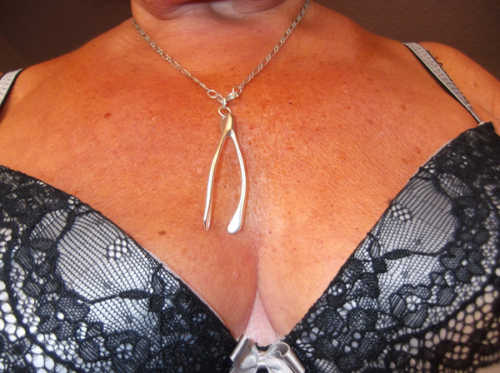 I look back and remember those winter days, when the weak sun streamed in and I listened to the radio. There was a woman called Aunt Daisy on NZ radio then, a delightfully manic old lady who I learned so much about cooking from. "Just let the water smile, not laugh" she would say, "let it boil gently, then put the fruit in". I also used the stories to time Kerry's feeds. One section of "Portia Faces Life" as I fed my baby with one side, then change to the other side for The Hospital serial. I became calmer and somehow managed to feed her for six months. My breasts had done the right thing; I also fed the other two children but for very short spell. I felt I owed them that start and although I didn't keep it up they had a few weeks or so, which we are told might make a difference to the immune system.
The funniest and most telling moment for me was when I actually had to borrow my mother's huge bra. I had the third child when I returned to England. Ross was a big baby, nine pounds nine, and my body seemed to be trying to deal with that. My breasts became huge, from tiny little B cup to swollen painful F cup. So life went full circle: for a while I was like my mother. It didn't last, but I am quite happy with my small bosom. At least there is less to travel south. I can run without hitting myself in the eye, and I can still see my feet. On a serious note, I am 75 now and have had three friends who had breast cancer. Two survived. I still have a mammogram every two years and will do so until I am at least 80. Our bosom can be our friend, just make sure you are aware of any changes in yours.