Marrying after 60 – my new life and love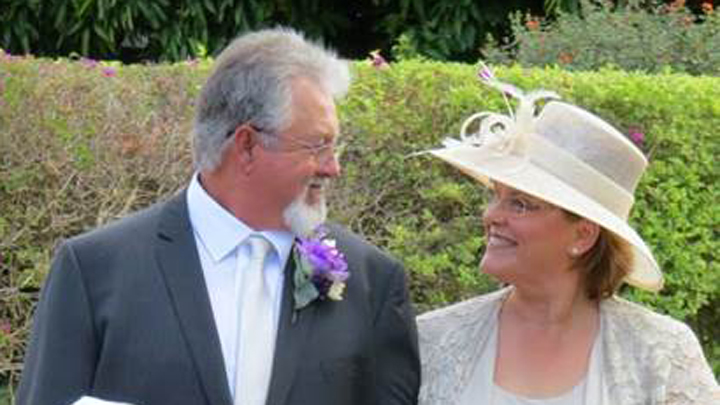 Towards the end of 2008, when I was 57, I registered with dating sites Plenty of Fish, RSVP and several others I can't remember. I had heard of some success stories, and since I had just come out of a 4.5 year long-distance relationship, I was going to see if this online dating suited me. I had a great time chatting, with plenty of laughs on my side, which was very therapeutic. I eventually ended up dating a couple of men, but my heart wasn't really in it. I think I was over the whole dating thing.
In March 2009 I signed up for a lifetime membership in A Table For Six, which organises singles dinners for groups of 3 men and 3 women. I thought this would be a great opportunity to meet like-minded people of a similar age. I was not necessarily looking for the love of my life, rather some good adult company and conversation. I booked up months of dinners in advance, as well as several of the monthly 'open age' functions.
My very first function was an 'open age' Easter Cocktail party in April 2009; I had a great time, meeting a wide variety of people and professions.
I had been a primary school teacher for several years, an office manager in Coles, a checkout chick at Franklins, and for 20+ years worked in the production department of Yellow Pages. It had previously been suggested that in looking for a partner, a tradie might not be the best match for me. Well, guess what? I met a brickie (11.5 years younger than me) at that cocktail party and we spent several hours after it ended just talking and laughing. He said he had a profile on one of the online dating sites, so looked him up as soon as I got home. He could see that I had viewed his profile and sent me an email with the introduction "I don't know why I am doing this…". This was followed by text messages and phone calls.
Ad. Article continues below.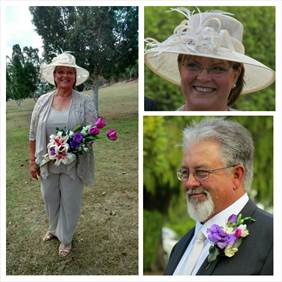 We had our first date 2 days later. The following weekend I attended my first, and only, dinner. I cancelled all the dinners and events that I had previously booked in advance.
I definitely wasn't looking for anyone younger than me. My ex-husband was 9.5 years older than me, so I thought my match would be between 60 and 70. How wrong was I? Chris and I just 'clicked' from our first meeting. Our age difference was irrelevant.
5.5 years down the track, the day after my birthday, we were married in a lovely park setting, with a catered party for 50 at home. When I was married the first time at 24 I had a wonderful wedding (pity the marriage didn't last) but a lot of things were done to please other people, mainly my parents. Getting married for the second time (63 for me, 51 for him) was much easier. We really had no one to please but ourselves and we included those family members and friends who are closest to us.
A huge bonus is that my children and grandchildren are really happy for us. He might not be Dad to my daughter and son, but he is definitely Poppy to the littlies.
When we sent the invitations we said "'we don't require presents, we just want your presence". What could anyone give us that we didn't already have? Very different from when we were each starting out nearly 40 years ago.
Ad. Article continues below.
I'm not a very philosophical person, but have been asked a few times if I had the chance, would I change anything about my life? Absolutely not! Stuff happens, shed a tear, move on. Changing the past wouldn't necessarily make the present any better anyway. My past is my past, and my present is perfect just as it is, thank you very much.
Chris and I are extremely happy. We always respect each other and try not to take anything for granted. We enjoy each other's company and have good times together; we also make sure we laugh a lot. Quite simply, we love each other and love being together.
P.S. – I made one request on our wedding day – he can call me lovey, wife or wifey, but please don't call me 'the missus'!
Thanks so much to Christine Lucas for sharing your wonderful day with us. Have you had a wedding after 60 like Christine? How did you meet your partner? Tell us your stories below or send to [email protected]!