Making friends with my Mac computer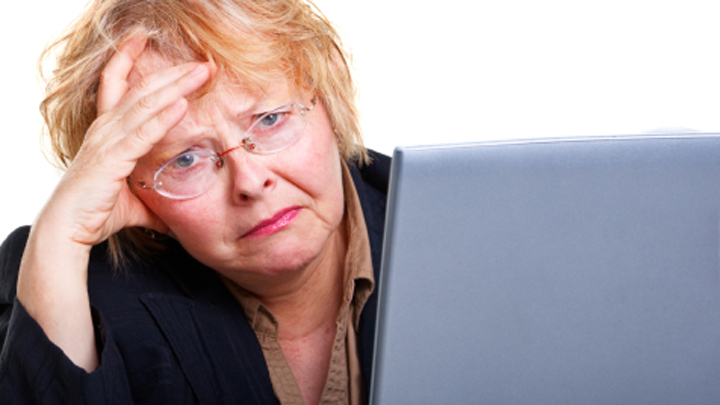 Recently my poor old dastardly Dell died. It had been as slow as a wet week, and I could make a cup of tea while it chugged into reluctant life. It was my third laptop, they don't seem to have a great shelf life at my place. Anyway the person I took it too said the hard drive was unstable so I could expect it to go at anytime, and unfortunately, it did the next day.
I write a weekly personal blog called Heavenlyjava, so I needed to get something quick. Being a little unfinancial, I succumbed to the dreadful 24 months interest free offer from the big store that has numerous loud, shouting ads, and so I bought a Mac
I have always wanted a Mac, since I had one years ago at Uni. It was great then, so I thought it would be a piece of cake. How wrong I was. I already have an iPhone and an iPad which I find really easy and user friendly. So, I thought a little Macbook Air would be wonderful, easy to use and I've always been a sucker for the pretty little apple that lights up on the back. Besides, I have a thing about having things that match. Hmmm.
Well, it arrived. Tiny, only 11 inches in the old language. Newly arrived home from work, I ripped open the box and got started. I couldn't even get it to turn on and get going. Several long and involved phone calls to an Apple number and I managed to get it turned on. It did have a little booklet, but it was so tiny, I just could not see it — even with my specs on.
The keyboard was different, the screen and folders and programs were all completely different. Had I made a dreadful mistake? The little glowing apple was rapidly loosing its silver thrill. I persisted. Watched how to tips on Youtube and started to learn to navigate the screen. I managed to get my blog out, but it took hours instead of the few minutes it took to post it previously.
Ad. Article continues below.
Oh dear, I downloaded some software which gave me a virus, and endless popups. I took it to someone who said he could remove it for $80. Sadly they are still there. He looked at me with pity in his eyes. Being a moderately optimistic person I persisted. I did find lots of natty and nifty little things that titilated my technical fancy. I've always been a great fan of the internet and computers, usually managing to work most things out, but not this time.
Then, I saw a post on Instagram of a friend of mine using the same type of Mac laptop. I called her and she said find someone under 25, and I think I have. Hopefully this young man can get rid of the unwanted Offers4U and Mackeeper pro malware and adware which has so rudely put itself on MY machine.
I am getting a lot more savvy with this nifty little machine though. I am persisting, with a class booked at the local Mac shop in a few weeks. It is light to carry, turns on really quickly and does nice things to my photos. It has made friends with my iPad and iPhone and somehow my calendars sync and they all get together and make sure that my music is on all of my devices. This is because I am on the iCloud ,a nebulous kind of place in the sky which holds all of my data and transfers it to my devices automatically. I don't understand this cloud, in fact I'm a bit dubious about it. What if it rains, or disappears? I'll worry about that later I guess.
But – the positives. I love being able to sit it on my knee and instantly open up a window to begin writing. I can put it in my handbag and write anywhere that takes my fancy. It has a long battery life, so I don't have to find a place to plug it in. I'm learning new things all of the time. Being over 60, I have found that writing step by step instructions of how to for example copy and paste has helped enormously. I love learning new things and this has been great for me. Usually I just give up when things are too complicated and chuck them into the too hard basket, but I have decided to make learning this Macbook Air thoroughly is going to be my project. I will not let it baffle me.
Ad. Article continues below.
I'm sure all of the die hard PC users will be smirking at my ambitious perfidy, but I always like to think that I am up to a new challenge, and this has certainly been one. Now, to find spell check before I send this off…hmm!
Tell us, what operating system do you use on your computer? Is it easy for you to use?