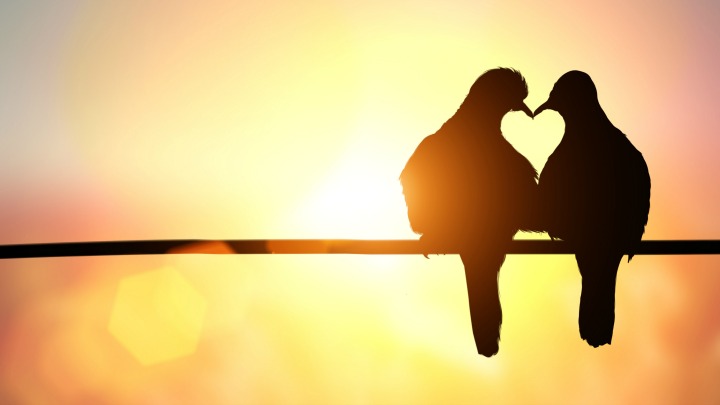 In 1964, in the first year of my new life in Sydney, Australia, I saw an Ingmar Bergman film, Through The Glass Darkly.
It made a deep impression on me but I did not understand the film's title. Luckily I learnt soon that it was a quote from the New Testament. I found the line near the end of chapter 13 verse 12 in Paul's first letter to the Corinthians. I read the whole chapter.
In my Hungarian language Bibles it is titled:
'The praise of love' in one version and
'The hymn of love' in another.
Clearly it is both.
It is the most magnificent praise possible.
For Paul emphatically asserts that simply nothing is more important than love. In particular, when it comes to redemption or salvation. He stresses that all the greatest human feats, such as supreme eloquence, ability to prophesise, an understanding of all mysteries and knowledge, absolute faith, charity, and even sacrificing one's life for a cause; they all are worth nothing without love.
Ad. Article continues below.
And I am also worth nothing without it.
It is a hymn of love too, because Paul implies that realising true love amounts to god-realisation.
Having described what perfect love is, Paul concludes:
"For now we see in a mirror, dimly, but then face to face.
Now I know in part, but then I shall know just as I am also known." (1 Corinth.13.12)
What on earth, or heaven, is Paul talking about?
Ad. Article continues below.
It took me years of reflection to get a clue of what he may mean.
Could the dim mirror be our current blurred, limited, imperfect vision of God?
Is this because our love is imperfect?
Once we become 'perfect' lovers we come face to face with God, who is nothing but perfect love itself?
Why else would Paul talk about partial and then perfect knowledge and seeing dimly now and then face to face, when he is giving a discourse about the meaning of love?
Ad. Article continues below.
Why can't we stay face to face with God in this life? Because our love is imperfect in our gross existence?
When momentarily we experience perfect love we are face to face with God.
Yet, because we are carnal we sink back to the gross world, we lose our spiritual connection and only see through the glass darkly most of the time.
Paul's description of the qualities of true love makes it clear that it is of such high order, that it remains an 'impossible dream' for most of us, most of the time.
It is a virtually unattainable ideal, yet it is so intoxicatingly beautiful that the more we mature, the more we must be drawn to it, like moths to the light. We might get burnt by it, we may fall back from it, but we have no option but to try to pursue this impossible dream, because it is the most ennobling quality of our humanity; the meaning of our lives.
Ad. Article continues below.
What does it mean that 'I shall know just as I am also known'?
Maybe it means that I will know true love only after I have experienced being truly loved myself.
I can transmit divine love only in so far as it is being transmitted to me. I need to learn to open my heart fully to receive such transmission.
As my heart fills full with love, I feel fulfilled. Such love will flow out of me too as long as I continue receiving charge from the source: the cosmic, unifying consciousness of primordial divine love.
What is this perfect love that is ever so elusive?
Ad. Article continues below.
"Love suffers long, is kind, does not envy, does not parade itself, is not puffed up; does not behave rudely, does not seek its own, is not provoked, thinks no evil, does not rejoice in inequity but rejoices in the truth; bears all things, believes all things, hopes all things, endures all things. Love never fails, (ends)." (1 Corinth.13.4-8)
Well, what a list!
Show me one who does all these, all the time and I shall bow before that one!
Even, the incarnated Christ, the son of man, when not Christ Consciousness itself, i.e. the Holy Spirit, got provoked seeing merchants in the temple and he felt godforsaken on the cross.
How can we exhibit even some of these qualities, even just some of the time? For perfect love is extraordinarily difficult to attain. It remains an ideal, an impossible dream, yet the mother of all truly worthy dreams.
Is there anything greater to live for?
Ad. Article continues below.
Recently I came across a Hungarian poem that also points to love as the central purpose of life.
I found it so wise and moving that I translated it to English:
Gyula Reviczky's poem:
TO THE GLORY SEEKER
Does yearning for glory gnaw at your heart?
Does your soul long for the wreath; for making a name for yourself?
Ad. Article continues below.
It is a purer delight to be loved; do your utmost for being loved.
What is the worth of a laurel wreath if your hair has already fallen out, or your hair is grey?
What is the use of being often mentioned if you already rest under the earth?
Cold glory does not compare with the hot beatings of loving hearts
And love's flower is more fragrant than the laurel.
Ad. Article continues below.
Do not believe that power, glory, splendor, brilliance will make you happy:
The sea will not quench your thirst, but the small creek.
You are poor, no matter how much they admire you, if no one, no one loves you.
Hence imprint your image not into cold metal or stone but into a heart.
Oh, do not miss out on loving, while you have a kind person:
Ad. Article continues below.
Because life passes away, and in the grave it is not possible to love.
How important is love for you? What do you think about what Andris has to say? Share your thoughts with us.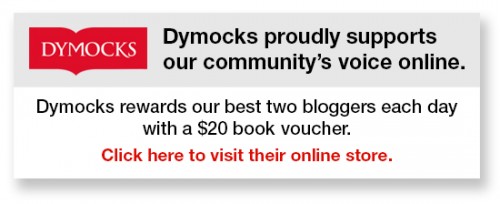 To write for Starts at 60 and potentially win a $20 voucher, send your articles to our Community Editor here.