Make do and mend – how I make the most of my wardrobe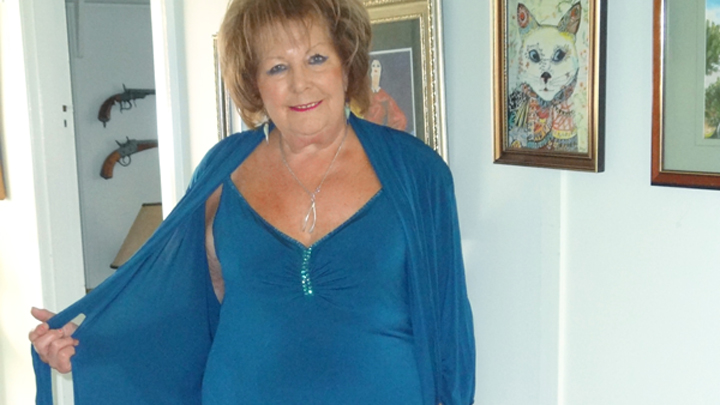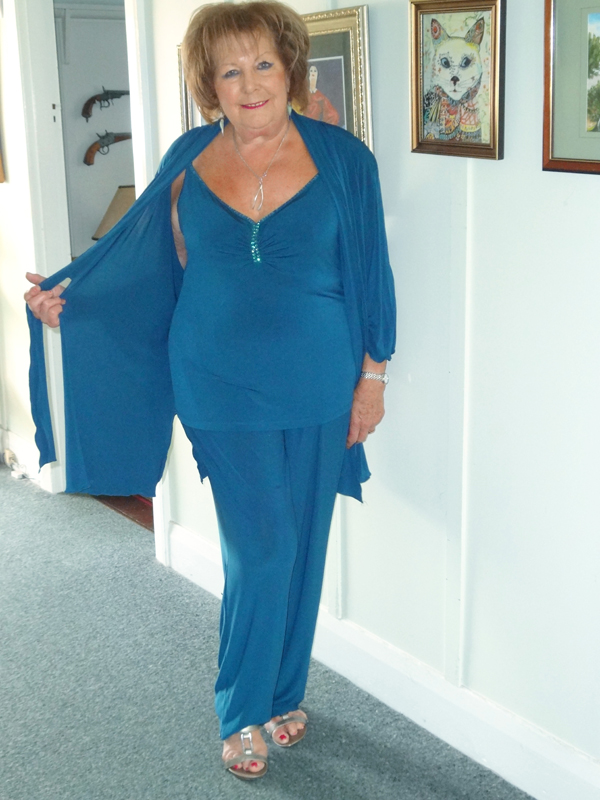 "Change it, adapt it, and think laterally" – ways to make things you hate more wearable.
With a shrinking income and very little of it 'disposable', I have to be a clever shopper. Food and clothes fight for those last dollars in the purse…food wins most of the time. So when I access my wardrobe I often have things that are for some reason unsuitable. I am not able to buy replacements and I hate throwing them all out – sewing needles and scissors to the rescue.
First item
I bought some baggy hippie pants in a mad moment. They were completely re-fashioned as I chopped a few inches off the wide waistline and then took the side stitching in by two inches.  I loved the material, but the baggy look added inches to my middle and I didn't need that! With some elastic in the trimmer waistline and a bit of sewing down the side seams, they were soon a slimmer, more wearable pair of pants.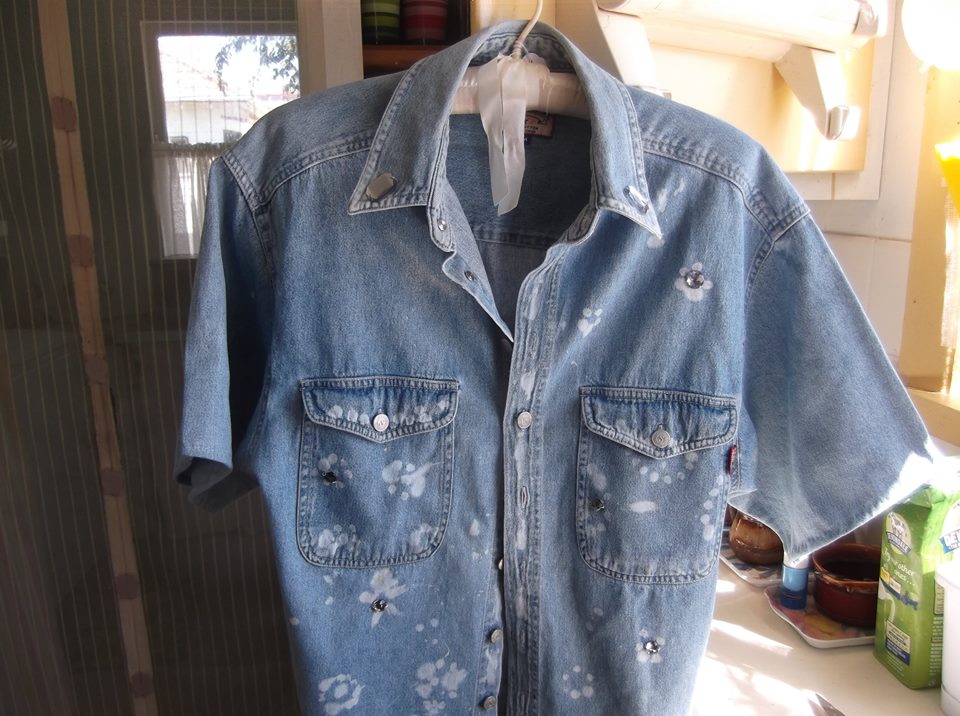 Ad. Article continues below.
Blouses
I find they often have tight sleeves, so they get chopped at arm top or elbow level; I will never understand why manufacturers make such tight sleeves! A simple change can make a big difference too: buttons on cheaper items are often hideous so I change them for more subtle ones.
Buying BIG
I bought an ensemble three sizes larger than I normally wear. After all it was a good make and cost ten dollars in a charity shop! But because the jacket was a loose easy fit and the trousers were wide, they looked fine. The only item needing a change was the camisole top, two or three inches off the side seams and a bit of sewing and it fitted me. I have an elegant outfit I have worn to special evening events.
Making good a mistake
Bleach spilled on some trousers I wore. I made a feature of it, and incorporated the spot into a pattern with more bleach. What had been a single spot became a little line of dots. I did this with a cotton bud dipped in neat bleach. A denim blouse I added some style too was shown recently. On a blouse I covered a spot of paint with a small lace flower.
Beach dresses and maxi dresses
When these are past their prime they become nightdresses…who says we have to wear special nightdresses? My cotton dresses are as comfortable as any nightdress. I also adapt other clothing for nightwear. When I had my knee operation I was very trendy! Wide black ¾ pants, a black camisole, better than pyjamas and I could wow my visitors. It also took my mind off the fact that I looked like I had been dragged through a haystack. Looking good can fool you into feeling good.
Ad. Article continues below.
Waistbands
Too tight waistbands on skirts can be tricky; one skirt I put a couple of plain gussets in the side. But if the skirt is midi length, the top few inches can be chopped off and then elastic put into a channel you create to be the new waist. A bit more width and the skirt will hopefully fit better. Most skirts taper towards the waist.
Tops
A restricting camisole or plain top without any stretch in it squashes the bust and looks bad. This is a bit fiddly but I have improved some of mine in the past by making the neck wider and lower at the back, allowing those precious few inches and making it fit better. I leave the front in case I make a hash of it.
Scarves
Large wrap scarves in light material make great beach cover ups. I bought one for about five dollars in a charity shop. Just fold in half, cut a vee neckline in the front and a slight scoop at the back then start sewing down each side leaving a generous area for the arms to go through. I have one to show, but I didn't make this one.
These are just a few ideas and am sure some of you have 'make do and mend' ideas for the whole house as well as clothes. I remember the days when sheets were sewn ends to middle to make more use of them, and wheat bags had a hundred uses.
I am not brilliant at sewing, and would not like anyone to examine my needlework, but I get by. Altering and adapting helps to prolong useful life for some garments, so have a go even if it doesn't work you haven't lost much. One of my failed knitting experiments started life as a sweater then became my favourite winter hat. I also made a knitted bag from a piece that began life as a scarf!
Ad. Article continues below.
What 'make do and mend' ideas do you have? What items have you repurposed like Jacqui? Tell us below!