Looking outside the box for income in your 60s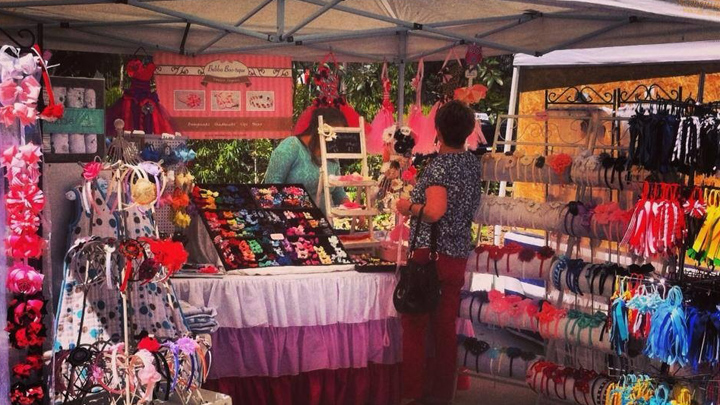 Have you just submitted 1,000 jobs applications with no results, walked the street with a resume, asked friends if they can get you work, hunted for part time jobs, even taken work experience with no results? It is horrible being 60 years old and looking for work. Nobody seems to want you even with a Master's Degree and years of experience. You retrain, requalify, take part time work and still get treated like you should be cleaning floors. So why not look outside the box for a minute and see if there is something else you can do?
I have been working a full time job during the week for the past three years, but at 64 years old, I have had to retrain, and I have come to accept that even with my past experience and degrees, I am only able to earn a basic wage. I was looking for some casual work whereby I could bring in something extra money to help with the bills and this is what I have come across.
For a start, with my shopping, I applied for a job with a research company where I submit my weekly shopping to them and am rewarded by different prizes. For nearly a year now my husband and I have spent some time after shopping, recording our dockets and details on their machine and have acquired points which have allowed us to claim prizes. With the prizes, I have gone for the $20 voucher cards for different shops as they are always useful as presents or for emergency shopping.  
I recently saw a caravan (just like my 1972 model Viscount) that had been done up into an instant photography booth, couch up one end and camera and lighting at the other. The gentleman that owned it was taking it to shows, fetes, weddings and other occasions and making $5 per photo from the troops of people lining up to have their group photos taken.
Ad. Article continues below.
He had spent $600 on his camera setup and had an automatic button setup attached so when you pushed the button the camera flashed some 10 seconds later. You had a number of seconds to change your position and then the camera took another photo. This happened for 4 photo sets. What an awesome idea.
Since turning 60 years old, I worked for a number of years as a rank marshal for the local taxi company. This experience really fitted in with my Master's Degree (ha ha) but seriously, it was an eye opener to the world and how badly we treat others. The violence, bashings, rudeness, abuse and disgusting behaviour out there, makes me wonder why anyone would join the police force or want to become a taxi or Uber driver. It was quite a change from teaching at a university to appearing in court on behalf of a homeless man who was bashed by two men with a metal bar. I was very glad to give up this job at the end of day, however it was sad to leave my friends I made in the taxi industry.
While I was working full time and doing the rank job as well, I took the time to start an eBay business, importing all sorts of goods from China and selling what I could in my eBay shop. It took a lot of work to learn all the ins and outs of eBay and their rules and regulations as I had no experience, and I was generally doing it after hours at home and early morning. I took things slowly and got to learn the importing business and photography necessary. I have made a few mistakes and been ripped off on some items, however, over the past eight months I have built this business up and it is now bringing in an income which helps pay the bills.    
Ad. Article continues below.
After giving up the rank, I decided to start going to markets on a Sunday and sell my goods there. Have you considered selling at markets? I have a friend that bought a coffee machine on a trailer and sells coffee at the local markets on a Sunday.  Another friend makes coconut ice and fudge and has been working a number of markets for years. He hires a commercial kitchen through the local TAFE and cooks his products and presents them in attractive cellophane packaging and makes a good living.
Another friend of mine sells her paintings at the markets. She paints a great variety of subjects on canvas and sells the originals at a major weekend tourist market. And then there is the lady that does hair ribbons for schools and markets. She supplements her business with children's outfits and some crafts. So my little business fitted in well and all the items not selling well on eBay were now given a new lease on life. The down side of this was the 42 degrees temperature I experienced through summer.
Now where am I going with all this? I want to travel and earn. I want to join the nomads. And I have just heard of the group going round Australia doing a different show each week selling their products. What a great idea. Most towns have a yearly show and I understand you can do the "Show Circuit", selling as you go. Apparently one town has its yearly show and then it moves on to the next town. I have little information but it would be great to move around and earn a little extra as you go. 
Photo source: Weekend Notes
Are you earning extra casual income? What you are doing? You do not have to give away your secrets but just give us some thoughts on working outside the box.