Long-legged Italy: The last part of our journey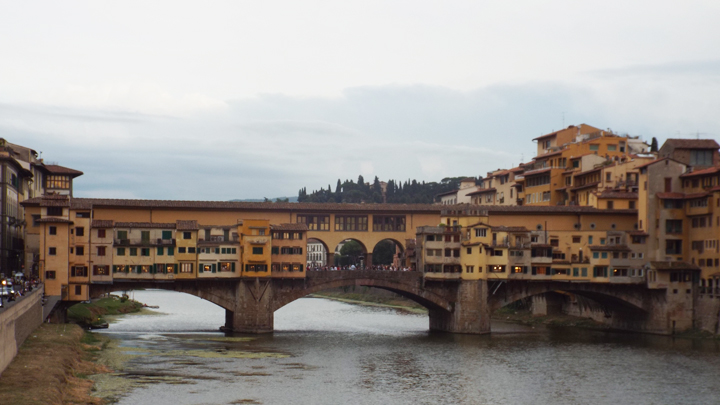 It seems quite appropriate that the last part of our journey was completed in Italy. I wonder who remembers the ditty we learnt at school to help us remember countries? I can only remember a few lines: "Long legged Italy kicked poor little Sicily, right into the middle of the Mediterranean Sea. Along came France and kicked him in the pants and set poor Sicily free".
I know there was something about somebody getting a bit of Turkey and dipping it in Greece…any way, this was the last leg of our journey and it proved to be the icing on an already delicious cake.
It began with a few days in crazy Rome where by accident we had booked into a hotel on a street that led directly to the Colosseum. We had flown from Germany and after dragging our bags quite a distance from the train stop, it was too dark for us to see a great deal. Imagine our surprise when we walked out the next morning and voila… there it was. Despite the temperature being higher than we had experienced, we really enjoyed spending most of the day exploring the Colosseum and the neighbouring Flavian temple ruins.
It is so many years ago that I finished my schooling but I remember vividly my wonderful art teacher in the last year at school. She made the Renaissance period absolutely live for us and whilst I had to concede that I was no Michael Angelo, I was very proud of the fresco I painted on plaster in a tin lid. So of course it was mandatory to visit The Sistine Chapel and see Michael's work for myself.
Nobody had warned me of the business it was getting there. How ignorant I was to think that it would be a quiet, reverent place where you could just go in and sit in wonder. I was totally unprepared for the bustling crowds all gazing upwards as we were pressed along endless passages clothed in tapestries and paintings which began to look the same after a while.
Ad. Article continues below.
At last we reached the famous frescos painted by Michael Angelo that I had dreamt of seeing for so many years. Instead of the peaceful experience I had hoped for, we shared the space with thousands of others, all jostling for position. As I directed my iPad upwards to the amazing image of God creating Adam, I managed a click before I heard a booming voice yelling at me and I knew it was not the voice of God. I hadn't read the signs properly. This was the one place cameras are forbidden so I am now the owner of an illicit photograph of God's finger!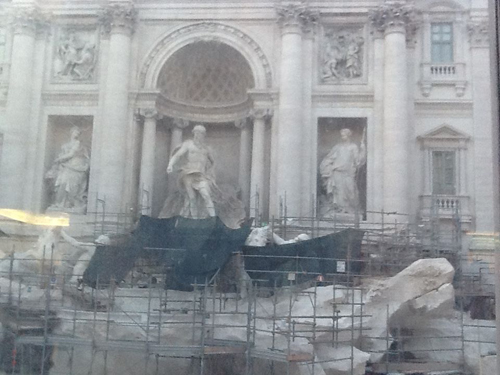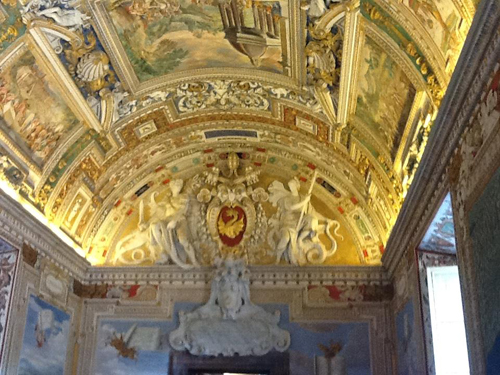 The opulence of The Vatican and surrounds, whist very beautiful, is absolutely distressing. It affected me far more than I thought it would and I found it totally incongruent with the shabby beggars posturing before us as we walked past.
When everything seems so perfect there has to be one disappointment. Mine was the Trevi Fountain. I confess that as a young woman I had loved the movie "Three coins in a fountain" and dreamt of throwing coins in the fountain one day to see 'which one the fountain would bless.' We decided to go at dusk, imagining this beautiful fountain lit up and providing the mystical setting I had visualised so many years ago. What a shock it was to find it surrounded by barriers which heralded the fact that a great deal of repair was happening. Horror of horrors, not only did the area smell heavily of urine, there was absolutely no water in the fountain. We wandered back to the hotel with heavy hearts. Well, not really, Rome at night is a spectacle to behold and we enjoyed wandering past the shadows of ruins that awakened areas of my vivid imagination.
Ad. Article continues below.
A few days later we gained a car and with it the responsibility to get through the madness of the Rome streets. Thankfully, my companion is an amazing driver and soon we were on the road to Florence where the real Renaissance journey begins. It was so lovely to meet up with Andrea, a friend of my son who was at university in Canberra a few years back. I will always be grateful to him for making me smile at a time when I thought I would never smile again. He took us on a Renaissance tour that absolutely thrilled me. These sights I had studied so many years ago were suddenly there for me in living colour. We did miss out on the real statue of David. That was one attraction that needed to be booked ahead, so we had to be satisfied with a faux statue of David that was beautifully lit up at night.
Once again, Florence by night was even more spectacular. Illuminated statues loomed at every corner and a real highlight was walking over the Ponte Vecchio ("Old Bridge") and finding a great place to eat. The pasta we ate in Florence was far superior to any we ate in Rome.
So we left Florence and dropped into Pisa on the way to Genoa – as you do! We just had to see for ourselves that the tower really does lean, but neither of us was willing to perhaps be the one that tipped it over the edge.
One observation before concluding this segment – statues of naked men are certainly prevalent in each city we visited. I found it interesting that they proudly displayed all their bits whereas the females were mostly covered by a leaf or some filmy material. I found that quite interesting!
Ad. Article continues below.
Have you been to Italy? 
To write for Starts at 60 and potentially win a $20 voucher, send your articles to our Community Editor here.