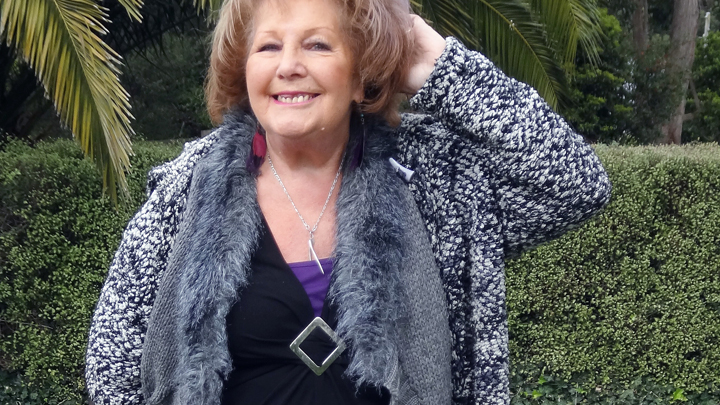 We have been reasonably rich without a care – once we were able to take expensive holidays and shop without counting the cost – and then we plunged several times into the poverty abyss. Yet every day we can say we are lucky. We are lucky because we live in a safe environment, we are lucky to have clean water and clear skies. Just take a look at the pollution above some cities and you can see the difference. We have kind and thoughtful friends, friends who still know how to laugh; life has dealt them a couple of low punches too. None of them have a life story that reads like a Hollywood film. For each one there has been some tragedy, some loss, money may not be the issue for them, but ill health and family problems. I say 'just' but one battled cancer and we have also lost good friends to this spreading evil. So every day is counted and precious.
Right now life is a tightrope act. Some days we have a fantastic time, as we trip gaily towards sunny horizons, and experience security and good experiences, other days we realise just how close to that nasty fall from the rope we are.
So how do we cope? We grab good times; if we find 10 dollars down the couch and a couple of extra dollars jingle in the purse, we look at each other and say "how about a piece of fish and some chips looking at the water at Port Albert?" and away we go, an outing unplanned and enjoyed in a moment. We try to put money away for all the commitments we have, so that we know anything left over is what we have for 'entertainment'. That mostly consists of a night with friends at the local hotel; food is reasonable wine is cheap, and the company is good. It is our Friday night club. For a while when we both worked and had more money we belonged to another 'club' where we saved for a wicked weekend away at a hotel, with flash dinner, even the luxury of added 'spending money'. That does not happen now, we can't afford it. We just extract as much as we can from the local fun.
Clothes – well, we buy when we can, depending on the cash flow. My husband was always a good shopper – he bought good things and they have lasted, he adds the odd shirt to his wardrobe, and as you know, men's things don't date much. So his outlay is reasonable, his weakness is technology! So we have to be careful, or he gets carried away and his heart beats faster when he sees a new gadget.
Ad. Article continues below.
I am extra good at buying clothes and finding real bargains. This week I shopped for two tops, they originally would have cost $90. I got them for about $18 for the two items! My charity shop buys are well documented, and reckon I could write a book about dressing for less.
Some of my best buys are well under $5, and I have a friend who runs a little shop which sells antiques, and clothes, and have bought some amazing garments on her $10 rail. If it is a little more expensive, it is put on lay-by. I simply love clothes, and this week I budgeted for a trip to Melbourne. Our tickets gave us free travel (one advantage of getting old), we took some drinks and only needed to buy a snack as I keep muesli bars in my bag too. The Art Gallery was my destination; I have been looking forward to seeing the exhibition of Jean Paul Gaultier. It was my goal and due to problems I began to think I would never get there. Yet I made it, and things I saw will stay with me for a long time. We didn't both go in, so it was only my ticket price. Worth every cent for the experience, the models were realistic dummies; they moved, their eyes followed you, they spoke, and it was hard to believe they were not alive. Clothes were in every fabric and design, velvet, silk, feathers wool, and room after room of amazing displays. So for $22 I had an experience worth a fortune. We came home totally exhausted, as Melbourne had the most humid and hot day when we travelled. But it was fun, and as I remarked on the way home, I can re-live the experience in my head – it enriches life, and that is what makes all we do worthwhile. So if you are able, go on that cruise, travel that path, and make memories.
Do you live similarly to Jacqui? Have you had to reign in your spending in your retirement? Has it made you appreciate the little things? Tell us below.