Letter to the Editor: HMAS Shropshire
I drove across to Ulverstone to get this photo, in steady rain, of the entry to Shropshire Park. Today, October 21, is one of many special days in Australian naval history.
Although bearing the name of one RAN ship, Shropshire Park is a memorial to all ships and sailors of the RAN in World War II and was the brainchild of Ulverstone's postwar Supervisor of Parks and Gardens, Bob Boyd, himself a retired Navy man. Land on the banks of the Leven River was made available for the project.
Shropshire, a London-class cruiser built originally for service in the RN, was decommissioned, refitted and passed on to the RAN as a replacement after the loss of the heavy cruiser HMAS Canberra. Now in Australian hands and recommissioned as HMAS Shropshire, she joined the landings at Arawe and Cape Gloucester, the Admiralty Islands campaign and the landing at Hollandia.
A few weeks later, she came nearest to being sunk as would happen through her fighting career. An American aircraft dropped a bomb that landed between Shropshire and HMAS Warramunga, damaging her engines and requiring a return to Australia for repairs.
Shropshire served with distinction in battles that secured the overthrow of the Japanese Pacific threat, including the battle of Leyte Gulf. In fact, on the morning of October 21, 1944, following the kamikaze attack on HMAS Australia, killing her commanding officer, the Tasmanian Captain Dechaineux, and wounding the Commodore, John Collins, command of the Australian ships passed to Captain Nichols on board Shropshire.
A plaque commemorating the ship, her officers and crew reads, in part:
Ad. Article continues below.
"…Shropshire supported 15 landings and carried out 56 bombardments; destroyed nine shore batteries and 19 attacking aircraft; relayed over 90 per cent of air attack radar warnings to the US 7th Fleet during the liberation of the Philippines; and engaged a Japanese battleship at Surigao Strait."
A safe ship, she lost only five (or perhaps six) crew while on active service — and none to enemy attack. All died of drowning or by accident.
To Bob Boyd and all who served in any branch of the armed services, we pass our undying thanks.
Lest we forget.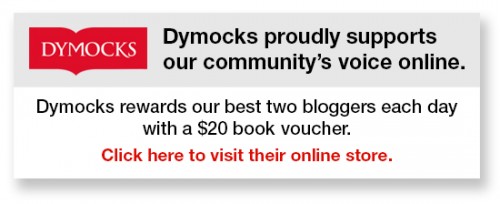 To write for Starts at 60 and potentially win a $20 voucher, send your articles to our Community Editor here.