Leave a light on for me: How drivers are endangering others on the road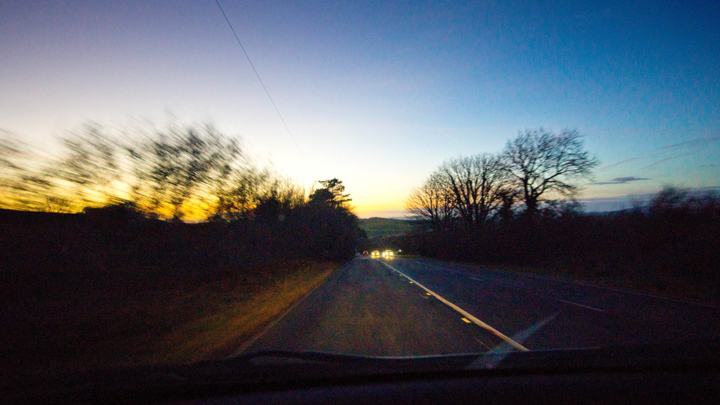 On a recent nighttime return from Burnie to Devonport (50 km on a four-lane, 110 kmh divided highway), I noted over 40 oncoming vehicles that had driving lights or fog lights illuminated with low beam. That was something like one vehicle in every four that I met on the night.
Please, people, this is illegal!
Driving lights are fitted, sometimes as OE or, frequently, aftermarket and used for safer driving in appropriate conditions such as long distance trips at night, especially in rural areas. It is a legal requirement for them to extinguish automatically when headlights are dipped from high beam to low. In this way, they are unable to cause glare to an oncoming driver (or to the driver of the car ahead when driving in the same direction).
Fog lights, also, may be OE or aftermarket. The light beam they emit is intended to provide improved capacity to see the road in adverse driving conditions such as fog or heavy mist. Fog lights are a common fitment to almost all cars nowadays. It is normal for these lights (front and rear, where fitted) to be separately switched so they can be operated independent of headlights.
(There is another type of forward facing light, an almost universal fitting now on passenger cars and light commercials, the daytime running light. Modern electronics control their use, allowing them to illuminate when the ignition is on and to extinguish when turning off the ignition, turning on the headlights, or to turn off the one on the same side as an operating turn signal.)
Ad. Article continues below.
A quick check with your state's road authority will confirm the illegality of operating driving or fog lights other than in the appropriate circumstances. Important details are readily available on this and other driving issues. How long since you read your state's driving rules? Changes are always gazetted but it's easy to miss them.
Personally, before enforcing any rule, I would like an interim period in which police stop drivers and offer a reminder, although that leads on to one final point. Before the constabulary is able to enforce the law, it has to be understood by them. In an area of overhead lighting on the night I mention, I was able to identify one of the cars coming towards me as a current model Camry with a rooftop light bar and reflective police decals all around…
I reckon road safety is an area in which over 60s might well take a lead. Don't you?
To write for Starts at 60 (and potentially win a $20 voucher), send your articles to our Community Editor here.