Keeping connected with friends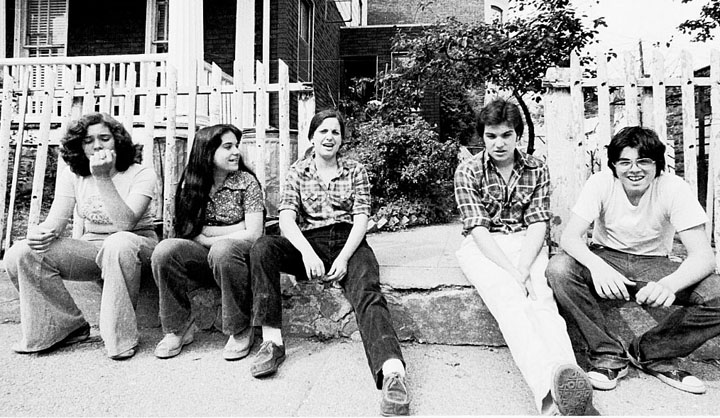 We have a dozens of friends. Friends from our past, friends from work and 'online' friends. Family comes first, and yet sometimes family has less impact on our lives than they used to. The days of all meeting at Grandma's house or gathering for birthdays are long gone. Coming from a small family of only two and my husband only one, the shrinking circle of close family is a sad fact of life. My parents and only sibling have all passed away.
Yet my contact online with cousins, nieces, nephews and extended family is a huge comfort. We chat about memories and exchange photos from the past, then discuss our family tree. I love this, as the impact on our lives is a very positive one. We still 'belong', still share recollections of grandpa, or aunties, and remember with affection the houses and the people we knew.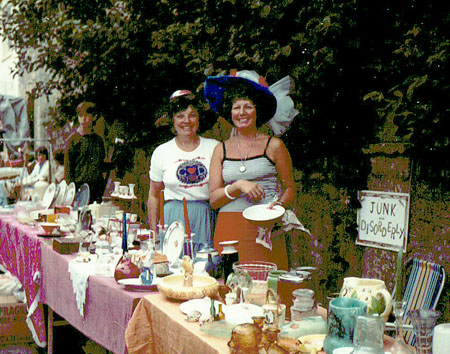 My husband has a couple of cousins in the UK who also write regularly, so he too has that special contact, but for him, the friendships he made at school have stayed with him and he now has regular letters from school friends from wartime. When we went back to England for a holiday, we met up with friends he had not seen for 50 years, yet they all recognized each other. He said the thing that stays to imprint the person on your memory is their gestures; their body language is the same as when they were boys!
I have more contact with work friends. One person I worked with at least 40 years ago still keeps in touch. We worked at the same chemist, then the same hotels, following each other from job to job. Then we ran a stall for 'collectables' calling it "Junk and Disorderly," and had such fun. She has visited here, and when we return to the UK she often popped over from her new home in Spain. We are both in our 70's now but when we get together we are still those mad women who ran a stall and shared so much of our past.
We also have friends from a village we lived in, a close sharing and beautiful community. We feel that was a time when we grew up and learned about life. There was so much we did then, so many fabulous people, so many parties – yes it was fun too. Our oldest friends from then are still friends now. We have know them since 1969, which is quite a while, but as we talk the years drop away and we are back in smoke filled rooms listening to 'Bridge over troubled water'. We can only see them when we return to England, as they can't make it to us, so the last time we met we both knew it might be the last time.
Ad. Article continues below.
Other friends we meet casually, only lightly skimming their lives, no deep conversations, just happy chat when we meet at the shops or at the hotel. Yet they are the people we need too, it makes us feel part of the community here, and for us is important.
The last ten years has seen an enormous change as I discovered computers. I was so hesitant at first and dipped my toe in the water and ran a few times. My husband had a 'Big blog' but never used it, so I tried it and found a girl in Sydney who sounded so interesting (SAHM: Stay at home Mum). We 'talked' and I joined the blog with her friends, so the circle grew. We had a virtual party once, and also shared so much. Some of the worst stages of life were made easier for sharing, for all of us.
Then with hackers it became a bit ugly, so we all moved to a private blog called Live Journal. I wrote to those friends, and we shared even more of our lives on our blogs. We did a travelling scrapbook that was sent from each member for others to do a page, which was incredible. Now I am on Facebook with friends on so many continents, with old friends from the past and new friends from England and America. I can discuss the heat in Boston and the snow in Devon, and they know immediately when I have cooked muffins – it is funny at times! Yet, used sensibly it is the best and fastest way to communicate.
Now we have 'Starts at Sixty,' a whole new group of beautiful people. Some write to me every day and I find their friendship a comfort. It is like therapy, and although it is something no one would have imagined to be so therapeutic, it is still a friendship of a different type, so bless them all. Long may the chains of friendship stay strong.
Ad. Article continues below.
 Do you keep in touch with your friends?  
Images: Whiskeygonebad, Jacqui Lee