Just when I thought life was dull, my nursery rhymes are now helping Thai children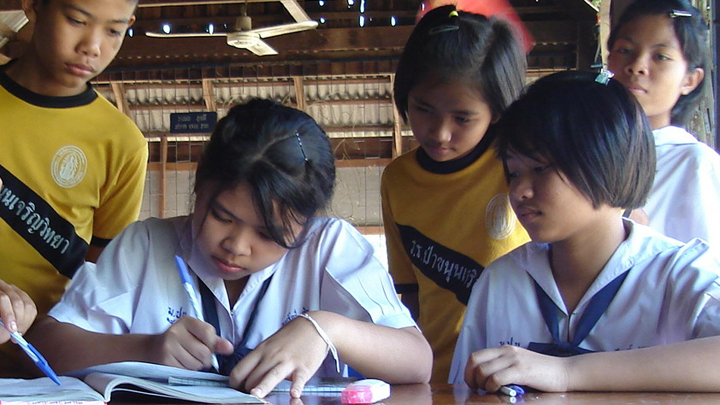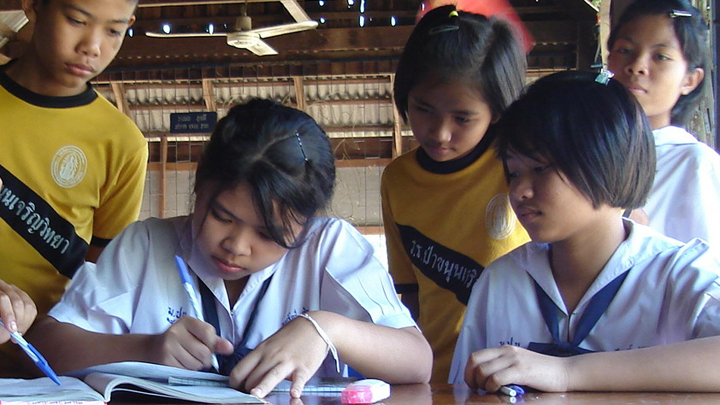 It has taken me too many years to accomplish a state of being okay with whatever happens. As I flew to Thailand, I had no idea what would be the outcome. I have been working on a karaoke nursery rhyme program for more years than I want to remember. About five years ago I was approached by a company which had acquired a set of spelling books I had written in the 90's – they felt that I could do something to assist Thai kids to learn English. Suddenly, technology had caught up with us and the term 'apps' entered my vocabulary.
The children in Thailand love our nursery rhymes, so it was decided that we would use them as the basis of our online program. It has been a labour of love and has changed its face a number of times. I am really happy with where it is at right now, although as a result of consulting with a number of organisations here, I have quite a lot to do on my return home.
This was going to be my last-ditch attempt to get this program off the ground and I really had no expectations, so it is wonderful that it has been such a rewarding trip. The reception has been overwhelming and I have made some strong partnerships which will be ongoing.
I was accompanied by Russ from TEEC, the company who engaged me, and with every meeting my enthusiasm multiplied. Our first meeting with Professor Kriengsak inspired me as he said that this was exactly the right time and we had to think big and act immediately. So I decided to think very big and engaged a company from Vietnam, recommended by my son, to complete the animation with the view to completing the final step of this first unit of the project as quickly as possible.
Ad. Article continues below.
We managed at least one meeting a day and each one, without exception, yielded more possibilities and now we can copy the McDonald's method of 'add ons' to our original concept. It is really exciting – even more so as I had all but lost hope that anything would happen with this project.
I have spent so much of my life living with self doubt and a hesitancy that I had anything to offer. I only became a teacher because I hated every day of my school life – I wanted to give kids a good time at school. I hope that they also learnt something. I believe that everybody learns better when they are having a good time and that is one of the reasons I agreed to work on this project.
It has been a number of years since I left education to work in the corporate scene but it is a real joy to return to my roots. It was a bit of a gamble going to Thailand but I'm so glad I did. I feel a big connection there and am delighted to accept some part time work as a guest lecturer at two universities in their new learning centre. Russ and I will share the task which will be about inspiring teachers to use blended learning mainly in universities. It will be such a privilege.
I turn 73 today and this time last year I thought my life was over. I feel so lucky and so glad that people still believed in me when I didn't believe in myself. It is amazing how bleak life can look and how easy it is to just give up. I almost did!
Have you had a great idea but been worried about your ability at an older age? What has been your experience?