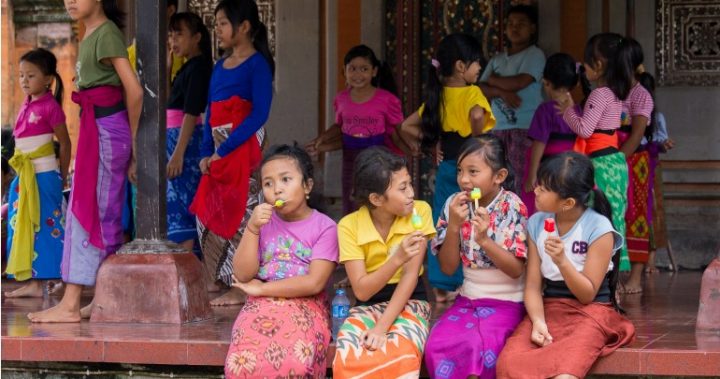 Whilst holidaying in Asia recently, mainly staying in a not too crowded, not to touristy lovely town in Bali, called Ubud, I discovered a little school called Taman Permata Hati, which offers before school and after school, activities and great learning programmes for the orphaned children.
Honestly, I had not travelled to Bali with any intention of being involved, but this neat little school and the extremely keen-to-learn children, invites you to want to be involved.
The lady in charge is Ayu. She is very approachable and speaks great English. Actually, most of the children who I met there manage the English language quite well. If they don't, you can have some fun doing charades and laughing as you work things out!
I had learned the piano during my primary school years (many many moons ago) so decided to re-engage and share some of these rusty skills with the kids. The school has a music program and a keyboard, so it was all up hill from here. It could be as easy as this for you too… and like me, you could wallow in the sheer enjoyment of the children as they learn something new. I see it as a win-win situation.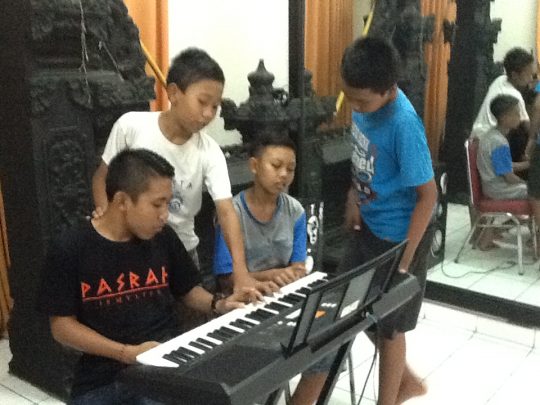 Taman Permata Hati also encourages the children to take part in community functions. The music group holds their own theatre dances and singing exhibitions, sometimes raising funds for their very existence. The children are usually quite shy, but as they interact more and more in this medium, they are becoming quite confident.
Ubud is just an hour from the Denpasar airport. The English speaking taxi drivers will drive you to Ubud, for around A$30. If you are travelling with friends, then it can become even easier and cheaper, as you share this expense. Too easy!
The community in this area are mainly Hindu, and hold their almost magical ceremonies almost every week. Parades which highlight their beautiful love of bright colourful traditional dress, and their deep seated respect for their faith. The streets become a scurry of respectful enjoyment, with even motor vehicles pausing to allow the joyful congregation to pass. Have your camera ready because it truly is memorable!
Ad. Article continues below.
Ubud offers excellent and varied accommodation. I am happy to recommend Warji House 2. The staff are excellent, the position is central (and nicely positioned on a quieter street). You can google this for more information.
Taxi's are in abundance for your 10 minute trip to Taman Permata Hati. Just take a little time and see what you think.
When have your travels provided you with an unexpected experience? Have you travelled to Indonesia? What places do you feel deserve 'taking a little time' to explore?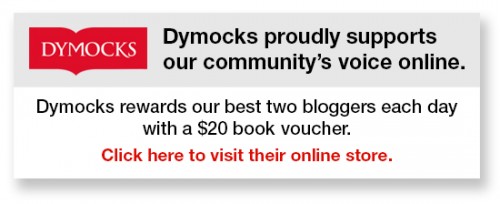 To write for Starts at 60 and potentially win a $20 voucher, send your articles to our Community Editor here.