'I've lived in many houses, but I ended up back when I started'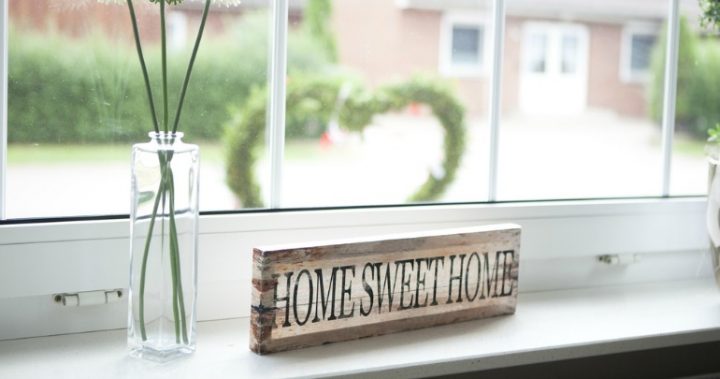 When you live the life of an itinerant worker – in my case as a school teacher – finding a house to call a home can become an issue.
I was lucky in that I was married most of the time and married couples were given housing priority.
Housing for teachers was okay in most places, especially in the country. There were farm houses available and, although they were often substandard, they were all a single teacher could afford.
When I started teaching, I was sent to a small, central school at the top end of the Hunter Valley in New South Wales.
I had nowhere to stay and the principal of my new school introduced me to a woman known to take in boarders. I stood at her front gate for two hours before she ushered me into the house.
Ad. Article continues below.
I was given a bedroom and introduced to country living. Her husband worked on a farm  and, as a manual worker, he ate big. His cup of tea came in the biggest cup I've ever seen.
I stayed there for a few weeks before moving into a flat with another teacher. This was in 1975 and in those days, flats weren't air-conditioned in that town. By year's end I was married and, as it was summer, we spent a lot of our time in the local  RSL, where they did have air conditioning.
The next year we moved to Newcastle and lived in half a house with one bedroom and a newborn –  cramped in so many ways.
At the end of that year, we were moved to the far south of NSW, where we stayed for eight years and lived in three houses.
The first place we stayed in was not vacated until the day before school started.
Ad. Article continues below.
Not only did we have a baby but the removal truck with all out gear was delayed. At 6am on the first day of school the driver arrived, backed onto the property and we unloaded everything into our lounge room, finishing in time to get to school.
Our final house in this little town was another old house with a slow combustion stove that, once going, provided great hot water.
As the owner had a farm nearby, he stored his grain in the sheds at the back of our property. This meant we had a mouse problem all year round as in winter they found our kitchen far warmer than outside.
By year's end we had decided to move back home. My mother had died the previous year, my wife's parents, like mine, weren't getting any younger, and a new school was opening in West Maitland in the Lower Hunter Valley. It was the right time for a change. 
It was here we bought our first house. A three-bedroom place that we later extended to five bedrooms. Since those domestic days, I have moved to a few other places and now live in my old family home.
Ad. Article continues below.
A house is where your heart is, isn't it? It's where you hang your hat and enjoy the view and the meals you cook for yourself, your family and friends. I am lucky as my house overlooks the farms on the flood plain.
Chances are that in my lifetime the flood plain will not be built on and so I have what I consider an ocean view.
What kinds of places have you lived in over your lifetime?