I've inherited the clumsy gene!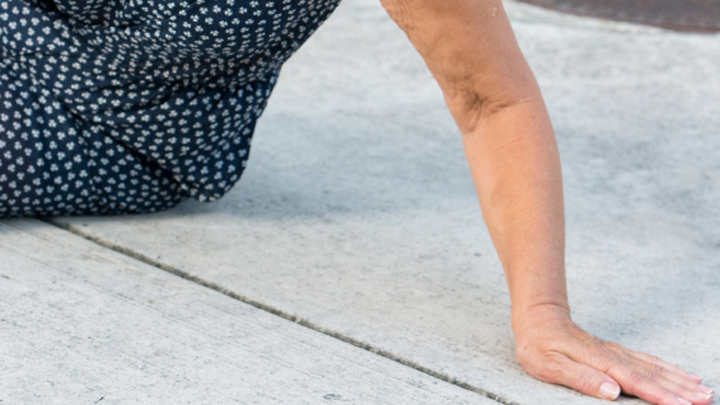 Last week I had another fall – it is happening too often. As I come down I think, "Oh no, not again", then the expletives come out that I only use on these occasions. No doubt I'd even shock a truckie or construction worker with my language. No broken bones this time – a couple of stitches and massive bruising. The upside of this fall is the lovely new friend I made who came to my aid.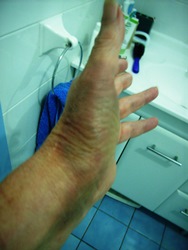 I've inherited the clumsy gene I'm sure, but I used to be able to rebalance myself before hitting the dirt. Some say I should slow down. I know in my head I'm still a teen, but my body says otherwise. Some say I should lift my feet. These feet have been walking like this for over 60 years, and now I'm told I have to lift them. How hard it will be – like learning to walk all over again.
It is getting as though my brain isn't connecting to my feet. I'm sure some of my friends wonder why they ever go places with me as we are likely to end up in casualty while I have more injuries tended.
Two years ago I broke my rib while walking the dog in sand. Last year I broke a rib on the other side, then two weeks later broke my sternum. I'm sure hoping I don't have 3 lots of broken bones this year as they seem to be increasing by one more annually. Having said this, it is hard to keep me down – I heal reasonably quickly and push myself to the max.
Ad. Article continues below.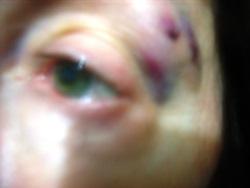 I'm joining tai chi to try to obtain better balance. I sure hope I don't fall over there.
The doctor is sending me for a brain scan. The tests in his surgery went well, apart from the one where you close your eyes and walk heal to toe – it was like I was drunk and failed that one miserably. I dread the thought that there may be something wrong with my brain – I'm too young and active to have a walking stick/ wheelchair or aids around the house. But is that just my teenage brain thinking, not my actual physical capabilities?
Have any of the Starts at Sixty community any suggestions on improving balance and preventing falls?