I've been drawn into a movement, and I'm not going back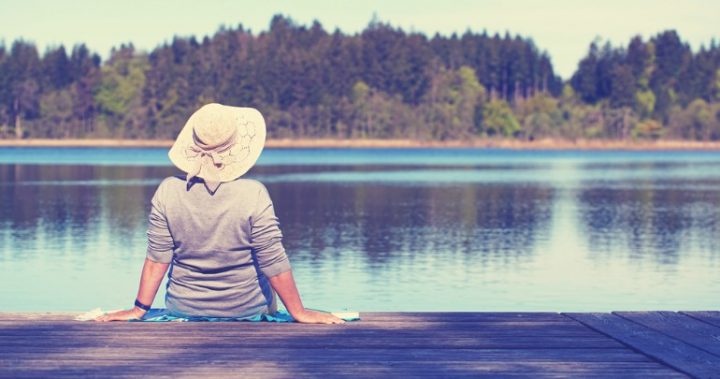 I searched around the other day for information about an old movie that suddenly came to mind. Stop the World – I Want to Get Off was a successful musical, created by Leslie Bricuss and Anthony Newley and later made into an Academy Award winning film in 1966. As a musical it ran for 485 performances in the West End in 1961. It was so successful that a Tony Award was presented to Anna Quale for Best Performance by a Featured Actress in a Musical and subsequently opened on Broadway in 1962 to run for another 555 performances.
Set in a circus, it tells the story of Littlechap, a clown who attempts to apply brakes to his world that is spinning out of control. I won't give away the rest of the story and the ending; you might like to watch it.
Given the rapid acceleration of the pace of life since the 1960s, I would suspect that there are tens of thousands of people (if not more) these days who would agree with this sentiment. Many of whom I also suspect have been quietly tuning in to the tenets of the underground Slow Movement. The Slow Movement began as the Slow Food Organisation, headed by Carlo Petrini in Rome in the late 1980s after a protest against the opening of a McDonald's restaurant.
Gradually the idea of slowing down the pace of life through slow food evolved into a myriad of worldwide movements such as Slow Money, Slow Travel, Slow Parenting, and Slow Design.
I don't know whether it has anything to do with age or not, but I have been gradually drawn, if not dragged into the Slow Movement. I take everything slowly now but I do make a list of things in my head each morning that I need to achieve. But if I don't achieve them, well, there is always tomorrow. I take a regular nap each afternoon and adhere to a very flexible schedule of slow reading some of my favourite old books and any new ones that I find along the way. I am also getting stuck into the idea of Slow Writing.
Ad. Article continues below.
Sometimes I shut my eyes and imagine myself sitting deep in an old oak chair at an antique desk gazing out at gentle lapping waves of the ocean roll onto a shore. It is early evening sometime in the nineteenth century on some exotic coast. A gentle breeze is blowing through a half open window. Lacy curtains are billowing softly as I pen, with ink and quill, a saucy romance novel. But that's not how it is in reality.
Each new day for me begins at 7 am when I listen to the peak hour traffic that gathers momentum in the busy suburban thoroughfare outside my bedroom window. However I don't jump up out of bed like I used to, I just relax and turn over for some extra snooze time. Mind you, I might also have been awake at 2 am for a little while jotting down ideas that only come to me when I am half asleep.
The traffic outside doesn't bother me anymore. I gave up my car five years ago and replaced it with a daily stroll to my local shops. I will tend to my herb garden on the balcony after breakfast and bake a loaf of wholemeal bread. Later in the morning I will begin to write in my journal or start a new short story. Slowly: in my own time. My life is quiet and peaceful (apart from the whirring of the traffic which can also be quite soothing at times). I have become a small cog in the leisurely turning wheel of the Slow Movement.
It has taken me a long time to write this – months in fact – because my life is oh … so… deliciously … unhurried.
Do you, or would you be interested in adopting a 'slow' lifestyle like Jenny? Tell us about your experience!