It's like Christmas, New Years and my birthday all rolled into one when my daughter comes to stay!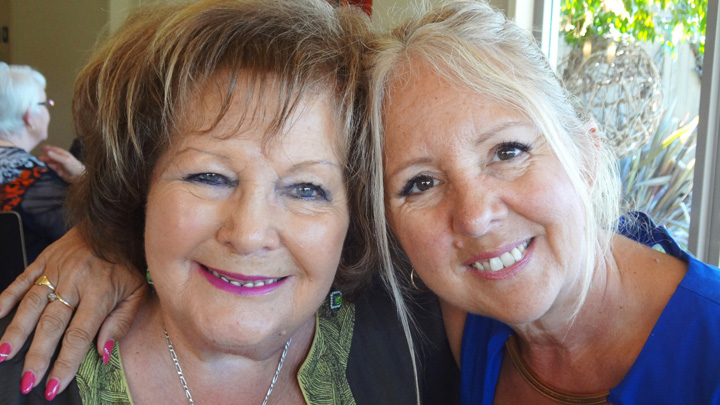 Every two years I get to give our daughter a hug – it is like Christmas and New Year and every birthday rolled into one. A fleeting moment in an airport, surrounded by strangers, we usually shed a few tears and then our time together begins.
We use Skype and emails and telephone calls to keep our contact when she goes back again. Somehow we both deal with it, so many families are apart due to various circumstances, and we are just one of many. It is a fact of life we accept.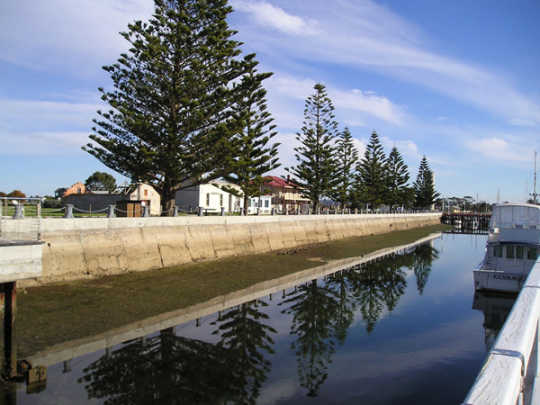 This time her holiday is a scant two weeks. We have already done so much in just one week. Laughed a lot, drank wine and weeded the garden together. The memories we make are like jewels we can take out and polish in the long time between visits.
Ad. Article continues below.
I am sharing some of the special things we did this week; a little glimpse into our lives. We met her at Melbourne airport, after she had visited a cousin in Brisbane on her way to us. She had already done some chicken catching and pool cleaning in her time there and she fell in love with the Brisbane lifestyle; loved the beauty of the area and the warmth.
So what happened here? The worst rain and wind storm ever on the freeway! Hardly able to see one car in front we struggled home. From the warm and balmy temperatures we had been enjoying to a cruel 10 degrees – great welcome! But it didn't matter: we talked non-stop all the way back to Gippsland. That night we went out for a meal at a place nice and close, and she relaxed as we caught up more.
Still freezing next day, we drank coffee and shopped locally with a delightful lady who took a huge discount off a warm black coat for Kerry our daughter to wear. She needed that coat for a day or so.
Sunshine at last – we went charity shopping and had lots of giggles as we tried things on. Then we worked hard in the garden, pulling out weeds and still nattering, we even played Scrabble and later took time out to sit and just look at the sunny garden as we drank wine. What could be more perfect?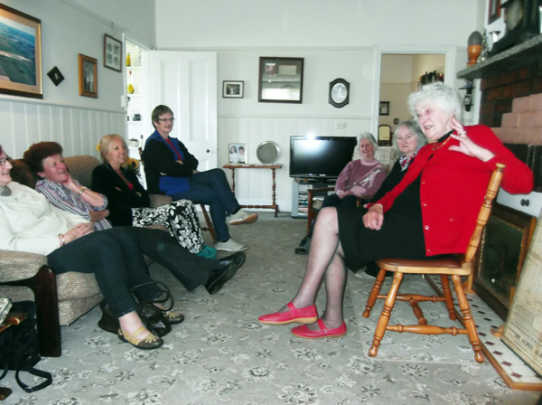 I am part of a new U3A group and had arranged a talk at a beautiful old house. Marjorie ,the lady giving the talk, has immense knowledge of local history and the family has been on the land there for a hundred years. Marjorie put on the best morning tea, sailed through the talk without notes and, at 87, she is an inspiration. My daughter enjoyed the experience, the beautiful weather and the unspoiled views of the countryside. It certainly gave a flavour of true Australian rural life.
Ad. Article continues below.
We managed to fit in a family picnic in the afternoon the next day, again hugs and talk of past times we all remember, and a sort of sadness about what we miss now: not being close as we once were. That evening we decided to go to a blues singer and have a meal at a local pub. It turned into a hilarious night for some of the wrong reasons. Some characters we saw will appear in my memoirs. Again we were able to walk to the venue and that made it pretty special as we had that extra glass of champagne.
Father's Day was a fabulous day spent at a very elegant and exclusive restaurant (daughter's treat)! There were views of growing vines, sunshine and a washed clean sky, perfect food and service and a dessert plate to die for. We shared six different taste treats; we were in heaven.
Yesterday, we coasted along and I made a curry, one of daughter's favourite foods, with piles of papadums and a friend's beautiful Queensland mango chutney. I usually cook a few meals and have them in the freezer so I don't waste time away from her.
Today we went walking locally. We looked at gentle scenery and strolled past water birds – we have also been to the small Port and gazed at the boats and watched the sparkling water shimmering. Such simple things and then she came back and cleaned my bathroom out! I have given her time off for good behaviour and we are about to drink wine on the verandah soon. Next time you are with your family, make the most of the moment, for some of us the moments you enjoy are rare. We usually count the days when she plans a visit – "Only a 100 days", we exclaim – but when she is going we try to forget how many days and make them stretch because we dread that goodbye. Instead we start to plan for the next time.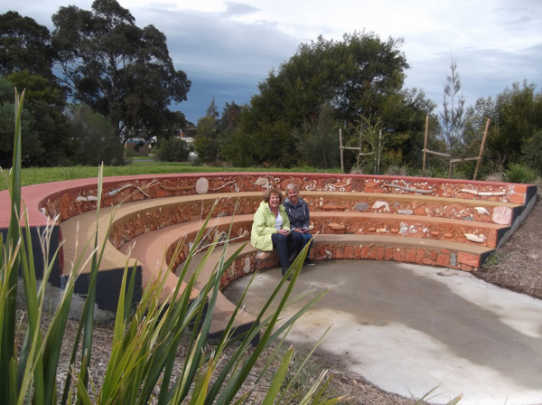 Do your children or grandchildren live far away from you? How often do they visit? What do you get up to when they visit? Share your story with us below!