It was Friday... and what a day it turned out to be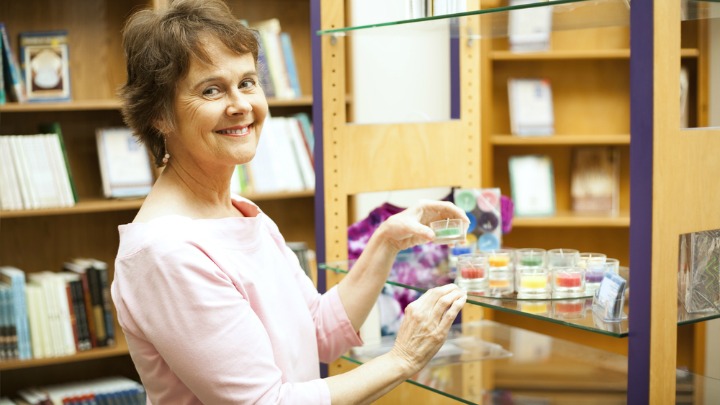 It was Friday, not that it matters. One day just seemed to roll into another. That's the problem with too much time on your hands.  That's the problem with inclement weather, you have too much time on your hands. But let's get back to Friday. I was meeting a fellow SASer and friend for lunch in the city. As always I look forward to these outings and today I got to call in to my favourite book store, Dymocks.
I headed into town. The wind was strong as it seems to be more often than not in Hobart lately and it was raining. My mood had been a little like this all week but it was time to get a grip and do something about it. I parked and made my way into the arcade. Hobart was a nice city, clean and small with everything within reach. I didn't even have to venture out into the weather as everything I needed was at my fingertips in the arcade. I was off to the Dymocks Bookstore.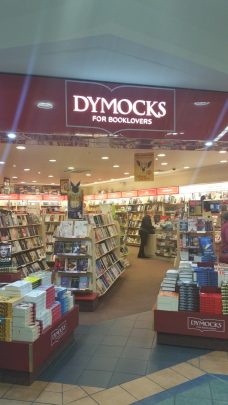 Now those of you who write for Starts at 60 know you can be rewarded for your efforts with a voucher from this book shop. In Tasmania, we only have one, but hey, I only need one. I have been into Dymocks many times. It is a busy store, nearly always filled with customers and I love it.
Books are not as popular these days with eBooks being so convenient but I love books — actual books. I love the way they line the shelves, the way they look and feel and smell. I love searching through the titles and finally choosing 'the one'. Now you may say it's hard to get excited about getting a book, but if you love to read, it's a wonderful feeling when you finally find the one you're looking for.
Ad. Article continues below.
Browsing through a book shop can be as much fun as looking for a new jacket in a boutique,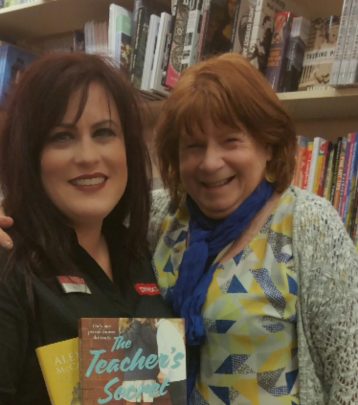 especially when you finally get a store that genuinely cares. Dymocks in Hobart is a store like this.
For those of you who have known me awhile you will know I am friendly and outgoing, so when I walked into this store on Friday, feeling a bit 'icky' I decided I wasn't going to let that stop me. Here is a store with people buzzing around and staff smiling and helpful. I took some time but finally chose two books. I couldn't decide between them. When I got to the counter, I handed over my vouchers and asked if I could take a photo of the store. The owner was a lovely young woman. Kate was fun and friendly and so helpful. It was obvious she loved what she did and all the customers seemed to love being there. Her staff were amazing and efficient.

By the time Debbie and I had left Dymocks Friday afternoon, we had made a new friend, several in fact. Kate was hooked on getting to see what Starts at 60 was all about and we knew we would always love going into that store, the one that smelt so good, held so much knowledge and made Friday the best day of the week for me. As for the books, I'll let you know when I've read them. Thank you SAS and thank you Kate and Dymocks for a great end to a dull week. 
Share your thoughts below.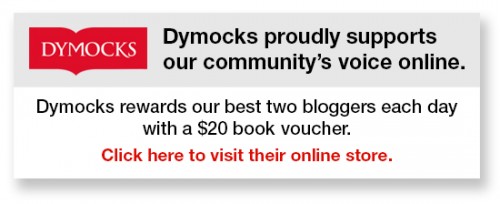 To write for Starts at 60 and potentially win a $20 voucher, send your articles to our Community Editor here.