In the beginning: Jacqui and Brian's romance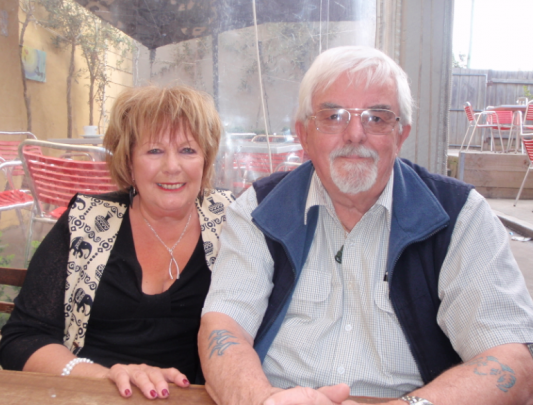 Many people here have asked for the early story of two of our writers – Jacqui and Brian Lee… how they met, fell in love and became the duo we know today.  So here it is… "In the beginning"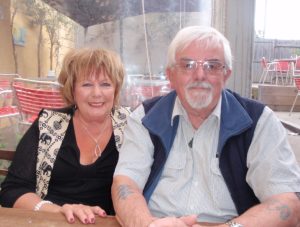 I'd been going to the pub in Bristol with Bert and Elsie Sage for about two years. I was twenty two at the time and Bert, who owned a carpentry business, building houses, must have been in his late forties, as was Elsie, his wife. We and several other people from the surrounding area of Downend had become great friends and we spent most Friday evenings together, chatting, enjoying a few beers and washing the week out of our systems. I knew Bert and Elsie had a daughter, a nurse working in a hospital in Bristol and I had even met her on one or two occasions, when she had come off shift early in the evening, and Bert had picked her up and brought her to join us at our local, 'The Carpenters'. But I didn't take a lot of notice of her at that stage, as I was going out with another girl at the time.
Ad. Article continues below.
However, early in 1958, when my relationship with the girl had ceased, Bert and Elsie's daughter was finishing work pretty regularly in the early evening, and I started to get to know her a little better. Her name was Jacqueline, but most people called her Jackie and even her Mum would call her 'Til' for some reason I never did find out! She was a shy girl in those days, didn't say a lot and made a glass of sherry last her all evening. Gradually, over a period of a month or more, we got to know each other better, until one evening, when something stupendous happened!
There we were, all sat together in the lounge of 'The Carpenters', Bert, Elsie, Jackie, me, and a couple of other regular friends, when Elsie suddenly said, "Ben," (that was a nick-name I answered to in those days), "Ben, Bert and I are going to a party this evening at a friend's house. D'you think you could run Jackie home for us, so we can go straight there?"
Ad. Article continues below.
Well, that was it, the beginning, the start of a fifty-five year adventure, although I doubt if either of us realised it at that moment. I took her home in my little 1925 Morris car, (Jacqui has always said it was the car she fell in love with – not me!), went in with her when we got there and didn't leave again for about two hours. Oh, nothing untoward happened that evening, we just sat and chatted, suddenly got to know each other a lot better and found we both enjoyed what we had found.
What followed was a lightning courtship, not that we particularly aimed for it to be that way, but only a short while after we started going out, the firm I worked for asked me if I would go out to New Zealand to start a new studio in a printing firm they had bought there. We decided there and then that this was it! The adventure of a lifetime was presenting itself like a gift from heaven. That very evening I asked Bert for his daughter's hand in marriage, (sounds silly doesn't it, but that is exactly what I did), also admitting to him and Elsie the dreadful strings attached, from their point of view.
After all, I would be dragging their daughter off, literally half way around the world, at a time when communications were nowhere as good as they are today, and moreover, we were going to have to get married within the next couple of months because that was when my employer wanted me/us to be out there, working.
Thank goodness they said yes, though I'm sure they must have harbored a few worries, and the rest is another story, for another day. We couldn't have made too bad a choice though, we are still together and happy, fifty five years later, and we've had some great adventures together!