Important days in music history for February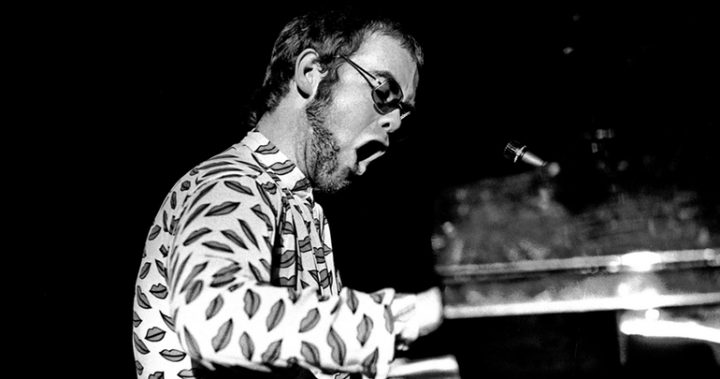 Ever wanted to know what happened this month in music?  Our community music expert Benjamin has you covered!
1ST     1967 At EMI Studios in London, The Beatles start work on their new song "Sgt Pepper's Lonely Hearts Club Band".     It isn't until they have recorded the song that Paul McCartney has the idea to make the song the thematic pivot for their next album.
2nd     Born on this day 1942, Graham Nash (The Hollies and Crosby, Stills and Nash)
3rd     1959, Buddy Holly, Ritchie Valens and The Big Bopper die in a plane crash at Clear Lake, Iowa.     They were travelling to Fargo, North Dakota, for the next show on The Winter Dance Party covering 24 cities in 3 weeks.
4th     1983, Karen Carpenter dies aged 32 of a cardiac arrest caused by imbalances associated with anorexia nervosa.
Ad. Article continues below.
5th     1962, Ringo Starr deputises for the sick drummer Pete Best at The Cavern Club, Liverpool at lunchtime, and The Kingsway Club, Southport in the evening, but he would permanently take his place in August.   
6th    Born on this day, 1945, Bob Marley (singer/songwriter), 1950, Natalie Cole (singer) and 1962 Axl Rose (Guns N Roses).
7th    Robin, Maurice and Barry Gibb of The Bee Gees return to the UK after 9 years in Australia.
8th    Kylie Minogue is voted the sexiest woman in her 30's by UK magazine Good Housekeeping.
9th    The Beatles make their USA TV debut on The Ed Sullivan Show, over 50,000 applications were received for the 728 seats in the studio, and an estimated 73 million people across the states watched the show.
Ad. Article continues below.
10th  Born on this day in 1937 is Roberta Flack, singer songwriter.
11th  1967, The Monkees set a new record when their second album More Of The Monkees jumps from 122 to the top of the USA charts where it stayed for 18 weeks.
12th  Born on this day 1939, Ray Manzarek, keyboards (The Doors) and Michael McDonald singer, (The Bellamy Brothers)
13th  Born on this day 1950, Peter Gabriel, singer (Genesis) and in 1974 Robbie Williams, singer (Take That and solo)
14th  1984, Elton John marries recording engineer Renate Blauer in Sydney, Australia; they were divorced 3 years later.
Ad. Article continues below.
15th  1965, American singer/pianist/songwriter Nat "King" Cole dies aged 65 of lung cancer.
16th  1972, Led Zepplin play their first concert in Australia at Subiaco Oval, Perth, Australia.
17th  1989, R.E.M, Hoodoo Gurus and The Go-Betweens all appear at The Horden Pavilion, Sydney, Australia
18th  Born on this day 1953, Robbie Bachman, singer/guitarist(Bachman Turner Overdrive), 1954 John Travolta. Actor/singer.
19th  Born on this day 1940, Smokey Robinson, singer/songwriter (The Miracles) and Seal (Henry Samuel) singer/songwriter.
Ad. Article continues below.
20th  1980, Bon Scott, Australian singer with AC/DC is pronounced dead on arrival at a London hospital after a heavy night's drinking.   He was found dead in the passenger seat of a friend's parked car in East Dulwich, south London.   The official coroner's report states that he had drunk himself to death after suffocating in his own vomit.
21st   1976, Florence Ballard formerly of The Supremes dies aged 32 of cardiac arrest.   When she left The Supremes in 1967 she failed in an $8 million lawsuit against Motown Records and was living on welfare when she died.
22nd  1981, Australian one hit wonder Joe Dolce is at number one worldwide with "Shaddup You Face".  
23rd   2002, The Bee Gees make their last ever concert as a trio at The Love And Hope Ball, Miami Beach, Florida.
24th   1990, American crooner Johnnie Ray dies aged 63 of liver failure at Cedars-Sinai Hospital, Los Angeles.    He had 20 top 40 hits between 1952 and 1960 and in 1956 he had a worldwide number one with "Just Walking In The rain"
Ad. Article continues below.
25th   1965, Australian folk/pop group The Seekers have their first worldwide number one with "I'll Never Find Another You"
26th   Born on this day, 1928, Fats Domino, singer/pianist/songwriter and in 1932 Johnny Cash, US country singer/songwriter
27th   1971, 5 months after her death Janis Joplin starts a 9 week run at number one in the USA with her album "Pearl"
28th   1970, Led Zeppelin are obliged to play a gig in Copenhagen as The Nobs after Eva von Zeppelin, a relative of the airship designer, threatens to sue if the family name was used in Denmark.
29th   Mike Smith, lead singer of The Dave Clark Five, dies aged 64 from pneumonia at Stoke Mandeville Hospital, England.   The band had 20 top 40 hits including worldwide number one "Glad All Over", and had sold over 100 million records.
Ad. Article continues below.
Which of these songs were your favourties?  Share your favorite song with us below.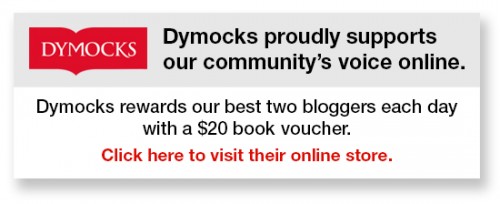 To write for Starts at 60 and potentially win a $20 voucher, send your articles to our Community Editor here.