'I remember which song was playing when I met the love of my life'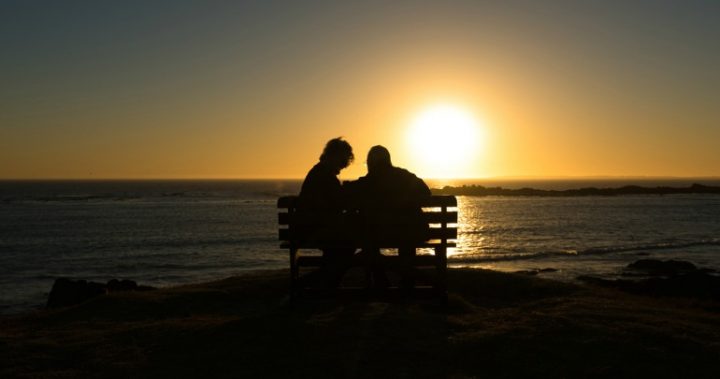 Do you remember when you met your long-time partner?
September 1963 was a very significant month, both musically and personally for me.   
The Boom Boom Room opened in Belfast, Northern Ireland and on the opening night I met my future wife Rose-Marie and we are still happily married today.
Before the opening of the Boom Boom Room, a teenager in Northern Ireland could only see the top musical acts on TV, in shows such as 6.5 Special, Juke Box Jury, Boy Meets Girl, and Ready Steady Go, but now this new venue promised the artists straight from the top ten musical charts from around the world.   
The opening was performed by the two top disc jockeys in the UK, Pete Murray and David Jacobs and the headline acts were USA singer Tommy Roe and, from Manchester, Freddie & The Dreamers. Freddie & The Dreamers were number two in the UK charts with 'I'm Telling You Now' and Tommy Roe had just had a worldwide hit with 'Sheila'.      
Ad. Article continues below.
My friend Ronnie and I spied these two girls dancing and decided to cut in. The girl I danced with, Rose-Marie, was a very good dancer, but I was useless. She was also very pretty and looked a lot more sophisticated than any other girls I had known. Near the end of the show I asked where she lived and was surprised to hear she lived not far from me, so I asked if I could take her home. She said her friend Joyce's father was picking them up in his car so naturally I asked if there was room for one more. I was in the back of the car with three girls another girl in the passenger seat.   
I was dropped off first and it was only then did I realise that I didn't know where Rose-Marie lived. I knew the street, but it was about two miles long with over 400 houses. Later, I made a few enquiries in the street but no-one knew her; little did I know she known as Rosie by her neighbours.
A few weeks later I was at the Boom Boom Room with another friend, Joe. We couldn't afford to go every week because the entry fee was more than half an apprentice's weekly wages. This time the headline act was one of the best live groups I have ever seen, Brian Poole & The Tremeloes (you could understand why Decca Records selected them before The Beatles at an audition the year before). During their act they received a telegram on stage stating their record 'Do You Love Me?' had hit the number one spot in the UK singles charts.    
During the night I met Rose-Marie again, and this time I did walk her home and arranged a date. The first date did not go well! Firstly, we got on the bus and another man sat beside her and I was left standing, and secondly the movie at the Stadium Picture House was A Sporting Life (all about English rugby) starring Richard Harris. I then realised she was not into sport and hated the picture.
Ad. Article continues below.
Well, things could only get better and they did, as we walked home eating fish and chips and arranged to meet again.   
We saw many other acts at the Boom Boom Room, including The Searchers, Johnny Kidd & The Pirates, The Karl Denver Trio, Jet Harris & Tony Meehan, Gerry & The Pacemakers, and Kathy Kirby.
We married in 1964 had a daughter in 1965 and a son in 1966 and immigrated to Australia in 1970.  
We are both happily retired now and living in God's country, Port Stephens.
Do you have a special story of meeting the love of your life?