Have I turned into an out of control senior?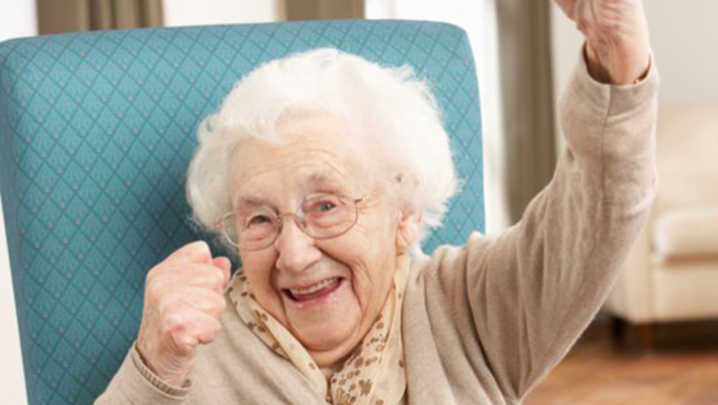 Each year I reflect on the year gone, make my new year's resolutions, which by the way I never keep. I am never going to be more organised or join that exercise class, and even if I do it is a short stint.
Whoever said "when you're retired you will have tons of time to do what you want"? Wait, that was me! Somehow I seem to have no time, am getting to bed after midnight each night and not sleeping as the day's events swim around my head. Don't get me wrong: I love my life but seem to be living in the fast lane. Because I don't take time to smell the roses and seem to be in a perpetual rush, this year was the year of broken bones. Ribs, sternum and big toe suffered the brunt of my rushing. But that didn't stop me, after all I didn't break a leg or anything so could still get out and about albeit in pain and slower than usual.
After leaving work several years ago, I took on full time study and completed my Fine Arts Advanced Diploma – something I'd wanted to do forever. I then made myself a diary where I included time for painting and craft activities each week. I kept to it for a couple of months. Then I decided to do some volunteering, then I decided to do more volunteering and volunteer to teach drawing. For a while I thought this was ideal as one lot of volunteering is in an office environment, another is in a community garden, and I found I enjoyed teaching, plus my volunteering for Compeer friends program which I've been doing for years. I'm also publicity officer and co-ordinator for our outdoors drawing group, plus exhibition co-ordinator and assistant treasurer for our art society.
Ad. Article continues below.
Add to the list of activities a couple of life drawing groups, a weekly printmaking class, a fortnightly writing group and maintaining a pretty busy social life. I've also booked into an online nutrition course – that is for when I've got some spare time.
All this has resulted in me not picking up a paint brush for about 8 months. Yes I draw, and love teaching the U3A group drawing skills, but painting was my passion. I've found I only have Sundays free and that is usually filled with housework, washing and gardening.
What to do? I have now changed my printmaking to fortnightly. I intend giving up the office volunteering but am loath to tell the lovely group of women that I'm leaving. I've decided to not read the local paper any more as I look at the community notices and think I'd like to volunteer for different ones. I can't help myself.
So, on reflection, is my life way too full or am I just not organised? I'm hoping 2015 will be the year I paint that masterpiece.
Does anyone else feel like their life has got out of control and are unable to do what they love doing? Share your comments below.