I love surprises: how surprises give us a buzz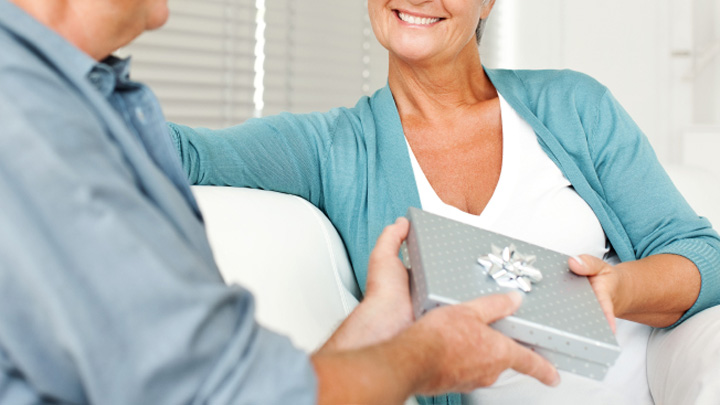 Most of us like surprises; they appeal to our inner child. When a relationship becomes stale, surprising our partner becomes a thing of the past. It may have been something we did in our younger days, but not anymore. When you surprise your partner it may be spontaneous or it can be an event that you have planned ahead of time. Alternatively, it may be something that you have bought for your partner.
Where is it written that you can only give gifts on birthdays, Mother's Day or Father's Day? Have you ever surprised your partner with a gift for no other reason, than just telling them how much you appreciate and love them? We all love to be recognised. We acknowledge people on social media with "Likes" and "Follows" but we often don't show appreciation to the most important person in our life.
Have you ever given your partner flowers? We don't mean just on Valentine's Day or on a birthday, but any time? Who created a law, "Thou shalt only give flowers on birthdays"? In addition, why not give the man flowers? A man should not feel like a sissy; it is showing love and appreciation.
Have you ever surprised your partner with two airline tickets for a romantic weekend in another city? Yes, that will cost you some money. If you are comfortable financially then what are you planning to do with all your money? Perhaps you postpone buying that new computer for a few months. Which is more important? If the money is in short supply, you can book a hotel at a nearby town that you don't have fly to and still have a different environmental setting. Perhaps, you may on short notice, decide to go camping.
Ad. Article continues below.
When was the last time that you presented your partner with a new necklace, earrings, fishing rod or even a new iPad? Did you ever have a surprise party for your partner?
When Adele turned 60, I organised a surprise party at a Perth restaurant. Adele did not have a clue at all about what was to transpire. On the evening of the event, she was totally shocked and surprised. It was an event that she won't forget for a long time. Keeping the surprise a secret was part of the fun. It is amazing how it was pulled off. All the family members and friends managed to keep the secret without "letting the cat out of the bag". At one point, something slipped out at a family dinner, but Adele didn't connect what was happening and couldn't work out why the family members were giggling. It was a fun experience for me as well as a great surprise for Adele.
We still get a chuckle from that event and it was not only special for us, but also for our family and friends who enjoyed a great evening.
When was the last time you surprised someone? What happened? And when was the last time you had a nice surprise? Tell us below.