I live a secret life every now and then...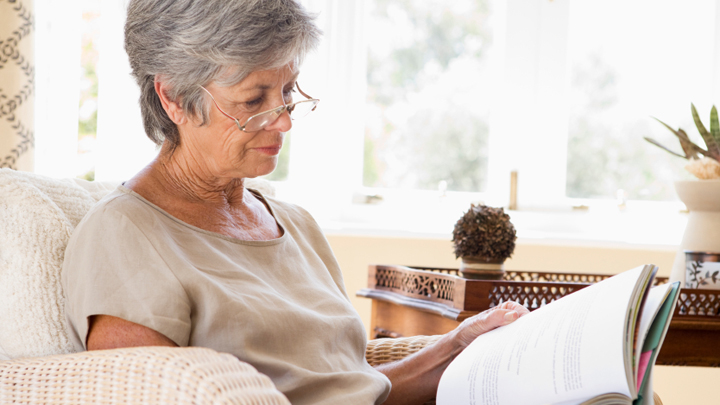 I live a secret life – every now and then.
As I write, I've just finished dinner with my husband. He enjoyed the new recipe I tried: pasta salad (with finely cut red onion, carrot, capsicum and hardboiled egg). We tried out a Tasmanian pepperberry dressing, a daughter's gift and very yummy indeed, with fish and hash browns which we both like.
All the time I was doing all this, and talking quite normally while we ate, even commenting sensibly on the cricket semi final on TV at the time — all that time I was concerned about the all-female blue-skinned warriors who are attacking one of Earth's long-settled outpost planets.
How is the young woman journalist managing, the one embedded with the human army who are encountering these fierce aliens face to face? Will the priestess-warrior, next in status to the Empress whose mind influences all her kin, ever get to understand humans? So far she's been exulting in the occasional human who shows fighting spirit– she respects them and honours them in almost a King Arthur's knights chivalrous way – before she kills them.
The writer in me wants to see if the author ever gets this reader to feel any empathy with such ferocious aliens. What's gonna happen next?
Ad. Article continues below.
No doubt readers caught up in a fascinating biography or a puzzling murder mystery or a breathless sighing romance can't wait to get back to their book. For me, it's sci fi.
But even though I enjoy a human/alien interface story, I am just as fascinated by a speculative, somewhat more realistic, story set on mother Earth. One that shows, say, my city Brisbane 50 or 100 years from now. The internet has long since crashed and technology is back at ham radio level —or else we're all out and about wearing our personal flying suits, personal privacy is a thing of the past, crime prevention is so, so difficult…
Ah, normal life interrupts my secret life. The dishwasher awaits, and my husband fetches chocolate for dessert.
'People come to science fiction and fantasy for the familiarity – most children's fairy tales are deeply fantastical – but they stay for reasons as varied as why people read at all', so says Carol Pinchefsky, when she asks Why do we read science fiction? on the website Intergalactic Medicine Show. Sounds good to me!
Are there many like me who love the what-if of science fiction? Are you mentally stimulated by the genre's glances into possible/improbable futures?