I know what I want when I'm in a nursing home...and it sure as heck is not Bingo and baggy pants!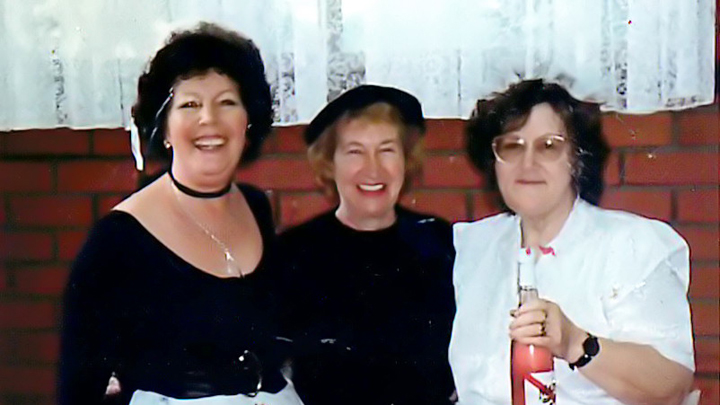 Having worked in nursing homes and in hospitals, mainly with elderly and frail clients, I am very aware of the way life usually is. Well meaning, and kindly people come to visit and bring music and life to the homes at times, the activities staff (I was one) do their best to provide a variety of outlets for the mental, emotional and physical needs of their residents.
A 'home-like' atmosphere is strived for. So that has worked in the very best homes, and failed miserably in the prison-like worst homes. I have seen places where the sad bodies are spaced around the room with no stimulation, no view and very little to encourage joy in the remainder of their life. Some of the crazy things work wonderfully well, I would not be allowed to undertake them now as rules have made those activities impossible.
The big stick of 'Health and Safety' has beaten down the simple fun we provided. We used to cook, making fried rice, and scones and cakes in the room and then enjoying it together. No one ever got sick from our food.
I once hired a complete children's farm to come to the nursing home, and it rained on the day. So we put down black plastic and all the animals including calves, geese, chickens and goats came into the big day room. The staff nearly had a fit, but it worked, and was the best day, I cried as I watched a little Russian lady nursing a hen, and the baby goats were just like docile dogs. Another excursion was to the National Gallery, where a lady who was 100 saw for the first time the art that reflected her times. Again as we had tea the tears fell, as I saw the happiness and the animation on their faces. We also took them all to Healesville, which was a huge and exhausting expedition, but still worth it.
Ad. Article continues below.
I only gave up my job at near 70. So I am closer to a life when the nursing home might see me on the other side of the fence. Guess what though? I know what I want. It sure as heck is not Bingo and baggy pants.
I WANT:  Happy hour every day, with a pretend bar and if necessary non-alcoholic drinks, as long as they look pretty. I would like every room to have the choice of a laptop or iPad area, so a desk is essential. If my brain is still active I want to keep it that way. I do not want to be put to bed at 6pm. Television is an option, not one I would worry about but want a Kindle with large print and endless books to browse. I simply will not sit and sing Daisy, although I know the previous generations loved it, I think for my generation it will be Abba, the Beatles, and if really desperate country music. But in my room there will be the muffled beat of Led Zepellin, or White Stripes, unless I am having a nostalgic day, then it will be Eva Cassidy and Leonard Cohen.
Baby boomers and beyond will also need outside entertainment, so stage and screen visits will be needed. Watch out world, as those in their 60s and 70s now will need a very different care facility. We will want to dress more trendy than thermal. All this is pie in the sky I know, as there will not be any money for the next wave of nursing home residents. So how about lobbying the rich and famous and asking them to start putting money into a new breed of care homes? Well I can dream, just don't put me in an armchair listening to Daisy!
What do you think? What would you like your life to be like when you're 80? Tell us below.