I have a dream... for Seniors!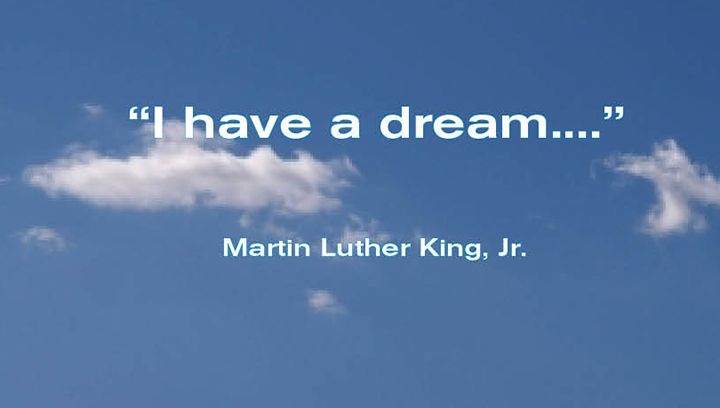 50 years ago today, on American time (28th August), Martin Luther King "had a dream".  He dreamed of racial equality for all, a goal that many would say reached its first real achievement with the election of the first black USS President Barack Obama.  "Our lives begin to end the day we become silent about things that matter," he said.
But today, in Australia, it is time for a new dream, one I know many of you share.
It is time for a dream about equality as we age, and equality as we mature.  I hope today you'll join with me in having that dream. Over 50s deserve to look around and feel comfortable in their role in society as one that is valued and cared for, and this is my dream.
From this day forward I ask you to look into the heart of your community and find the reason to hire that over 50, not fire them, that reason to train and support someone who needs it so they can bring more to your world than you ever thought, and that reason to go out of your way to connect and communicate with a senior in your world.
People over 50, and 60 years of age are a huge part of the community we live in.  They eat, drink, dress, travel, renovate, move house, retire, buy gifts, have an opinion, work, donate and seek entertainment.  Yet everywhere you look the world seems to ignore them.
Ad. Article continues below.
Very few clothing shops have models that are over 40, let alone over 50 or 60.  Very few newspapers or media sites include the written editorial opinions of over 60 editors and journalists, or quite frankly, community members. and very few travel companies picture seniors in their advertising and promotion, yet most of them want to reach them with their messages?  So what are they afraid of?
Seniors deserve a lot of things they don't have, and cant necessarily fight as hard for because they haven't assembled a strong enough voice.
So, our dream is to build the voice of Seniors here at Starts at Sixty… What is your dream for Seniors?