How to start the search into your history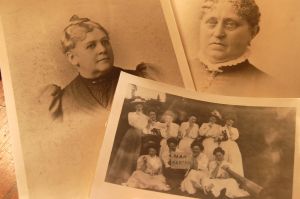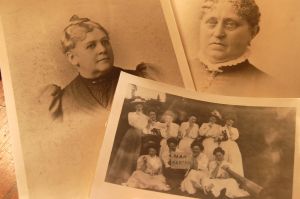 When one of your nieces or nephews or grandchildren comes to you and asks for details about their family tree for a project set by their school teacher do you hesitate?  Have you suddenly realised that you still haven't got around to exploring anything about your ancestors.   Ooops, what can you share with them?  Never mind you probably told them a great deal about their grandparents and they went away quite satisfied.
Now you are thinking that the time has come, and how do you start.  Purchase a set of blank cards about an A5 size so you don't have to write details so small that they are difficult to read.  Begin with details about yourself.  If you married next add your spouse and any children you had.  Then record details about your parents.  Here is your first decision; if you are married are you going to search only your ancestors or are you going to also research your spouse's line too.  Maybe one at a time will be easier.
Later I suggest you start recording what you find on your computer but start with cards as you settle into a planned method.  Will you use upper case to record surnames, will you write dates in full, 30 May 2013 or abbreviate them 30/05/13.   Whatever you decide write the year in full because I hope your search will take you back beyond 1913 and just using 13 would be rather confusing.
Right from the very beginning record where you find information because this referencing will be proof of where you found those details.
Ad. Article continues below.
We all hope that we will find famous ancestors, a dash of royalty would be ideal.  It is unwise to find a famous person with the same surname as you have and decide to work down from him/her.  It almost never turns out to be true unless you have an incredibly unusual surname and you can trace your full family through the male line.   So slow and steady start from what you know.
Start with Births, Deaths and Marriages records
You are going to want birth dates, marriage dates and as much detail as possible.  Let's start with the information to be found on birth, death and marriage certificates. If a birth death or marriage happened in NSW go to http://www.bdm.nsw.gov.au/  If it was in a different state go to Google and search for BDM inTasmania or whatever state you want information from and follow the instructions.
The NSW Registry of Births Deaths and Marriages is particularly good but there are privacy restrictions.  On the home page click on Family History, then click on Search Index.  That will bring up another page that gives you the option to select Birth & Death records or Marriage records.  Then just follow the instructions.
Ad. Article continues below.
Of course the information held by the Registry is quite sensitive so there are privacy restrictions.  Births must be more than 100 years ago, deaths more than 30 years ago and marriages need to have been 50 years ago.  If you require the information for family history you will be fine.
The record you will find online will only have very basic information.  For instance a death record would at the very best have a registration number including the year, the last name and given name/s of the person who died and the given names of both father and mother. It will also give the District where the registration was made. It will also give you the option of buying the full certificate and paying for it online.  I get very frustrated when I see a published family tree and the place of death is given as the same as the place the registration was made.  It is usually not the actual place of death!
You need to be a detective
When you go searching any index you have to act like a detective!  OK, a Sherlock Holmes cap and pipe won't be necessary!  Names are not always spelt the way you think they should be.  Don't give up if your search doesn't quickly turn up your lost ancestor.  Try another name.   If the surname has a double letter in it, try it with a single letter. Looking for Julien I have found Jullian, Julie, Julian even Hullien.   I have found Henderson as Anderson.  If you are seeking the marriage of a person with the following given names James Herbert Allen and you couldn't find it using the full names, keep trying; still no luck when you typed in James H.A. not even with just James.   Bingo, you found him by typing in Jim.  Use your imagination, those who recorded early information often did.
Ad. Article continues below.
When I was in a certificate buying mood I though I would get the birth certificate of the person I was named after.  I searched and I searched without luck so I finally tried using her parents' given names and looked for a death certificate at the approximate time of her death. There it was, she wasn't called Nanat all but the record showed that she had a second name that began with N.   I purchased the certificate and yes my guess was right. She must have been known by her second name!
If I am seeking information about a death that falls within the 30 year privacy ban I check out The Ryerson Index www.ryersonindex.org  which is an index to death notices published in Australian newspapers.  It is well worth trying.
Well, you are on your way.  I'll share some further ideas with you next month.
Ad. Article continues below.
photo: juliaf