How to cope with being invisible at 60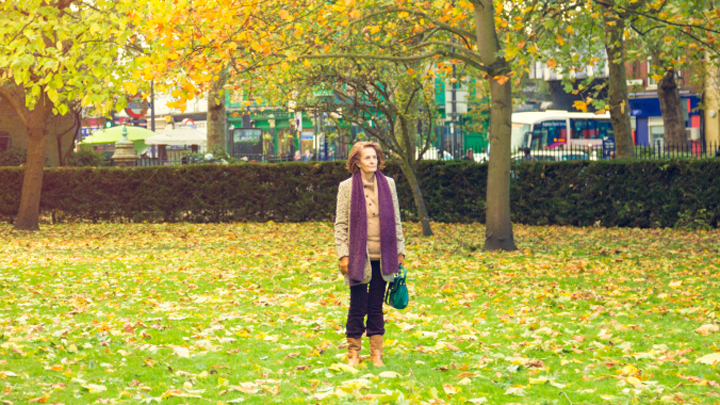 You have reached the grand old age of 60 and your face is starting to droop, your body is not as attractive as it was, you have wrinkles and dark marks on your skin, your hair is thinning, your weight is growing, you are finding it difficult to touch your toes, and your fitness is sadly lacking? You try to buy some decent clothes and you are stuck with frumpy fashions. You try to get a job and in a lot of cases are discriminated against because of age and it becomes rejection, rejection and rejection.
Now I am not denying 60-year-olds have their problems. It is often not easy dragging oneself off to work in the mornings (it is more of a roll out of bed than a jump). Exercise becomes a duty if you are not use to it, every meal seems to add another kilo. It becomes harder and harder to reach those socks. Bounding up the stairs is gone, as the knees start to creak and moan. We no longer look the perfect picture of perfection and there are generally some underlying medical problems that nobody wants to acknowledge.
However, the brain is still working and we are still feel like we have not aged. We are actually much more reliable than the younger breeds. We are dedicated, punctual and honest and you can add organised, focused and efficient to the qualities.  We have excellent communication skills and really thrive in a job well done. Our confidence and maturity comes from years of life and work experience….and yet we are invisible.
Ad. Article continues below.
Reality hits when you stand in a shopping centre watching the people around you. Who are they looking at? What sort of people are they noticing? Has your sexual attractiveness changed so much that invisibility has taken over? Have you really become the invisible baby boomer and are being ignored by the majority? You learn a lot by watching those people who ignore you. Then you notice this is not just happening in the shopping centres. You start applying for jobs and you do not even get an answer to your application.
After thousands of applications you wonder whether you are on the scrap pile with your university degree or years of work experience. You try to buy some decent clothes and you find that the fashion industry has really lost interest in your age group. The Beatles in our era were already talking about "will you still need me, will you still feed me when I'm 64?″. My gosh I am one year away and they are talking about feeding me!
Ad. Article continues below.
My experience working in one business showed, as soon as a new 19-year-old female was appointed to a new position sitting next to me, I became part of the furniture. Wearing her high heels and high fashion, the male workers changed from being interested in work, to pursuing the new bit of skirt. They all wanted to talk to her, they changed their hair styles, they wore trendy clothes in, men seem to compete to get to know her. They would actually walk up to her with such pursuit that they would not notice me sitting beside. Not even a greeting. It was only when work demanded that they speak to me that I would be addressed.
Then you contact your lovely kids that you have spent so many dedicated years looking after. They have married or gone ahead and set up their lives and businesses and homes. No longer are they really wanting you around all the time. You are good for that item they need to borrow or a loan or maybe some babysitting. When you attend their parties you are expected to be in the background, not overtaking their world. When you are on social media you are expected to remain invisible to their friends.
Learning to cope with being invisible is generally an accepted "part of growing old" and everyone is going to grow old one day. My daughter recently hit the problem on the head by suggesting I find some real friends instead of acquaintances that I pass by during the week. She said find someone who is actually interested in you as a person and will be around to be your friend. It really comes down to your values, and who you want to spend time with and the rest does not matter. Let the others become invisible to you.
Ad. Article continues below.
Have you become invisible to those around you?  Share your stories or suggestions with us.