How Marcia Hines won Australia's heart with her beautiful voice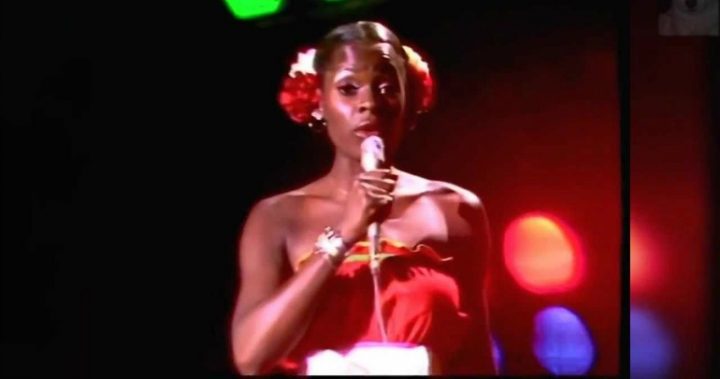 Marcia Elaine Hines was born on July 20, 1953, in Boston, Massachusetts, and was singing deep soul gospel and Catholic hymns from an early age.     
But the talented songstress didn't get her first introduction to the teenage world of pop music until she was 16, when she was babysitting for a young, single hippy woman who decided to go to Woodstock in a Kombi van and persuaded Marcia's mother Esme to let the teenager accompany her to care for her baby.
At the famous folk festival, Marcia met Jerome Geils, a professional guitarist who had his own band, The J. Geils Band, which was having great success in the local area at the time and was to go on to have a string of hits, including dancefloor filler 'Centrefold' in 1982.   
By coincidence, as a child she grew up on the same street as Donna and Linda Gaines. Donna, who travelled to Germany to perform in the rock musical Hair, married an Austrian actor called Helmut Sommer and later found super-stardom as disco diva Donna Sommer in the 70s.
While Donna was in the German production of Hair, her sister Lisa was performing in the Boston version of the same musical. The director of that production was an Australian, Jim Sharman. He auditioned Marcia and gave her a role in the Australian version of the controversial hit show.
Ad. Article continues below.
Because Marcia was only 16, her mother had to sign a form stating that she was 18 before she could travel to Sydney. 
And if Hair was causing controversy in England and America, in Australia the opposition to the show reached extraordinary heights.  But entrepreneur Harry M. Miller worked tirelessly to get the show approved and it finally opened on June 5, 1969, at the Metro Theatre in Sydney's Kings Cross, despite bomb threats, death threats and protestors.    
But sentiment turned and by the time Marcia started in the show April 1970, it was a sensation with a full house for every performance.  
At first, the young singer was mistaken for Marcia Hunt, Mick Jagger's then-girlfriend, who was starring the London version of Hair at the time.   
And when she fell pregnant shortly after joining the show, at just 17, Marcia was given the role as a pregnant woman so she could remain on stage.   
Ad. Article continues below.
Her daughter Dohnyale Sharon (Deni) was born on September 4, 1970, and Marcia stayed with the show until it closed after 12,345 performances in 1971.    
After a brief holiday in her parent's birthplace Jamaica, where she left Deni with her mother, Marcia returned to Australia with the Hair tribe, to open the show in the Metro Theatre in Melbourne.    
Then in 1972, Marcia was cast as Mary Magdalene in the production of Jesus Christ Superstar, alongside Trevor White, Jon English, Jon Waters, John Paul Young, Stevie Wright and Reg Livermore.    
When that show finished, Marcia played clubs and pubs with a band called Baxter Funt, a group of musicians made up from the Superstar pit band.    
Ad. Article continues below.
In June 1974, Marcia was booked to sing 'Fire And Rain' on the ABC's premier music program of the day, Rock and Roll Ballroom of the Air, which was hosted by Jon English. Also on the show was an up and coming glam-rock band called Hush.   
The manager of Hush, Peter Rix, offered to be Marcia's manager and got her a recording contract with Wizard Records. 
Also, the Daly-Wilson Big Band, at the time Australia's most successful ensemble, was booked to tour Russia and wanted Marcia as the lead singer and she accepted without hesitation.    
Meanwhile, Robbie Porter, who had great success in the 60s, as Rob E.G. was producing her first album and decided to release her cover of James Taylor's 'Fire And Rain' as a single. Two weeks later, the song hit the charts at #5 with a bullet.  
After the first single came the album Marcia Shines in 1975 and her career really took off.  
Ad. Article continues below.
Over the next few years she had hit after hit; 'From The Inside', 'I Just Don't Know What To Do With Myself', which was a brilliant version of the 60s hit by Dusty Springfield, 'Until Your Love Broke Through' and 'What I Did For Love'.   
Marcia was performing on Countdown, The Paul Hogan Show and The Don Lane Show, among others. At just 22, she was also in demand as a solo artist. 
In 1976 and 1977 she recorded the highly successful albums Shining and Ladies and Gentlemen.
Ad. Article continues below.
In Australia in the mid 70s the biggest accolade for a female singer was to be crowned TV Week's Queen of Pop and Marcia received this award in 1976.
In 1977 Marcia had another triumph – her first number one with 'You', which stayed at the top of the charts for five weeks.  
The singer was now the highest-selling female artist in Australia, out-selling Barbra Streisand, Diana Ross and Aretha Franklin.   
Marcia's mother Esme arrived in Australia in 1977, just in time to see her daughter crowned the Queen of Pop for the second time. Then, after her third consecutive win, in 1978 the ABC gave Marcia her own show, called Marcia's Music.
It wasn't all smooth sailing, however. After a dispute with Robbie Porter, who credited himself with Marcia's success, she did not use Porter again on her recordings, and her relationship with Wizard Records was effectively ended.
To be continued.