How do I want to be remembered by my Grandchildren?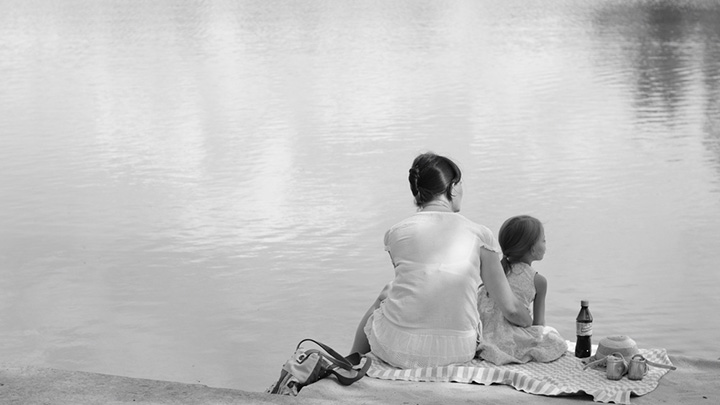 This was a question put to me recently and I had to stop and think. I was so excited when each of my grandchildren was born. I absolutely adored them and wanted passionately to be the best grandmother in the world. On that score I have not so far passed with flying colours.
I was always working when they were little but loved to spend as much time with them as possible. I had moved from Port Douglas back to Cairns but my daughter and husband moved away for a period and I missed them terribly. At that time there were two grandsons but on their return to Cairns a little daughter joined the family.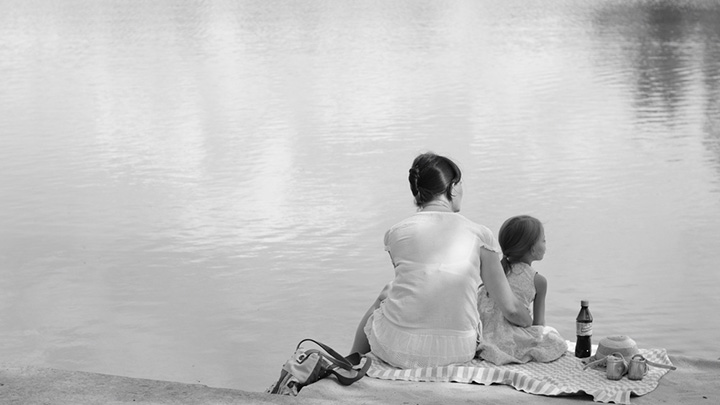 Ad. Article continues below.
They grew so quickly and when I look back I was a bit irresponsible because as toddlers they would march into my house with the middle one demanding, "Chippies Mema" – the name I was given – and Mema would obligingly open the cupboard and hey presto – the "chippies" would reveal themselves and were hastily devoured by my three little angels.
One incident is often brought up by Jack, probably the most mischievous of the three. I was cleaning the pool on a hot Cairns afternoon and Jack was trying to get my attention by displaying some unacceptable behaviour. I can't remember what it was but after several reprimands I stupidly told him that if he did it again I would throw him in the pool. Mind you it was a bit like Brer Rabbit begging not to be thrown into the briar patch, and with a look of defiance he repeated his behaviour. So what was I to do? I threw him in but followed immediately, fully clothed, and pulled him out. His older brother Joel berated me soundly for trying to drown his little brother. Many years later my grandchildren, who are all now in their twenties, bring up the incident on a fairly regular occasion, particularly if there is a new partner around. "Did you know that our grandmother tried to drown Jack once?" Of course it is all in jest but I fear that is one thing I will be remembered for. Mind you, that same grandchild has told me on a few occasions that I am invincible! I treasure his faith in me.
My granddaughter will probably always remember the time I left her at the airport – but that's another story!
They were all at primary school when I moved to Brisbane to fulfil a project offered me, too good to pass up. So holidays were the only time I got to see them and I was always received with great enthusiasm, especially when I would read them "naughty" books. They particularly liked "Bumface" written by the incorrigible Maurice Gleitzman. I would be surrounded by three eager faces in the early hours of the morning so we could read another chapter. I do hope I am remembered for times like these.
Ad. Article continues below.
I had quite a bit to do with them until they went to high school and life became different.  They had a new step father and the dynamics changed dramatically. I became less relevant in their lives and I mourned the bond that we had enjoyed and I also understood it. My life was also rapidly changing and the gap widened. The love was and always will be there, but I'm sure many grandparents experience the same phenomenon.
Now I live at the Gold Coast and they are all in Brisbane, busy with their own lives and I have learned the hard lesson that I must not to interfere and just enjoy the rare moments that we do connect. I regret moments in the past where I felt it was my right to give advice. I do not have fond memories of my own grandmother who never approved of anything I ever did.
Last year when my husband was dying, I longed to have them around me but I did not articulate it well and I am sure they had no idea what a difference a phone call or visit would have made and I know I was unreasonable to expect it. However, on the morning after Mick's death, Joel, my oldest grandchild and Alexandra the youngest, drove down in the early hours of the morning to see if I was alright.  Then a few weeks later at the wake I organised for Mick, I stood listening to a touching rendition of Cohen's Hallelujah by some dear friends and suddenly Joel was beside me with his arm around my waist as he could see my distress.
I'm sure that my grief was off putting for many people and I now know that I suffered a breakdown which no one could really understand, least of all me. I have seen very little of my angels in the past year but I am well again now and they have all declared that they will spend Christmas Day with me here. I'm determined to enjoy every single moment and rejoice in the fact that I may still be remembered for something other than those "incidents".
Ad. Article continues below.
I am working on some stories that I will illustrate and bind for each of them as a stocking filler. They may not be interested in them now but perhaps I may have understood my own grandmother better if she had left me some stories about her life.
How would you like to be remembered by your Grandchildren? Have you made some beautiful memories together?