Cost of maintaining your vehicle doesn't add up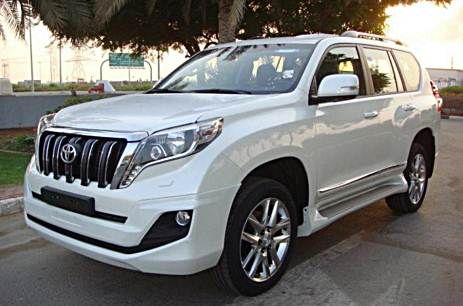 When I bought my new four-wheel drive it came with the applauded benefit of an advantage servicing agreement. This sounded like a great idea at the time, fixed price servicing, but I believe it leads to over-servicing and probably costs more in the long-term.
For decades I have serviced my vehicles based on kilometres travelled. First it was at 5,000km intervals, but later extended to 10,000km when we were told that the new, high-tech oils etc. now lasted much longer thus not needing as frequent changing.
After I had driven my new car 1,000km, there was a free service simply to make sure all the nuts and bolts were tight and everything was going ahead as expected. All was well. 
Maybe two services at a fixed price later, I began to notice that because the servicing schedule included both time and kilometres, my vehicle was being serviced after only doing 1,000-2,000km. That didn't make sense to me. Then, I went overseas for four months leaving my car in my locked garage where my daughter would drive it 10km or so to work every fortnight to keep the engine oil moving and ensure the battery worked.
Not long after I returned from my trip, I received a letter from the car sales and servicing company telling me that my car was overdue for service and if I didn't get the car serviced by a certain date, my warranty would risk being voided and I'd no longer have access to the advantage servicing agreement. The car had travelled less than 1,000km since the last service – I was very annoyed. I called the service section to discuss it and was told as it was serviced by date or kilometres travelled, I had to have it serviced. I declined and began taking my vehicle to another business for servicing.
Ad. Article continues below.
I'm not a motor mechanic, but it seems ridiculous to me to service a vehicle that has had new oil filters, air cleaners and other components and $75 worth of oil put into it just because a few months have passed. The filters and disposables that have a much longer serviceable life would be thrown out and another set put in. How is that good for the environment?
I still have my vehicle serviced based on kilometres driven and it continues to run very well.
How often do you get your vehicle serviced? Is it done by the dealer where you purchased your car or someone else?
Keen to put pen to paper, or fingers to keyboard, to share your thoughts with other 60-pluses? You can sign up as a contributor and submit your stories to Starts at 60 here, and join the Starts at 60 Bloggers Club on Facebook here to talk to other writers in the Starts at 60 community and learn more about how to write for Starts at 60.