Hince on wine: we're a nation of winos!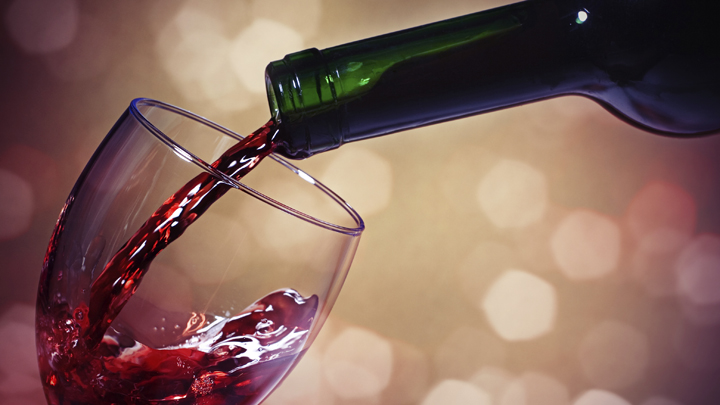 "We ought to be opening a bottle of wine" – Edith Wharton
I think friends and wine should be old and prefer to enjoy wine in the company of friends rather than drink alone. Wine is first and foremost fun; it entertains, enlivens, facilitates convivial conversation, complements good food and enhances many an occasion.
As Madam Lily Bollinger said "I only drink champagne when I'm happy and when I'm sad. Sometimes I drink it when I'm alone. When I have company I consider it obligatory. I trifle with it if I'm not in a hurry and drink it when I am; otherwise I never touch the stuff unless I am thirsty".
Which, as a baby boomer, pretty much sums up my attitude to wine – and I suspect I'm not alone – as bottled wine is consumed by the majority (61%) of Australians who drink alcohol – so much so that in 2012-13 we quaffed about 69 million litres of wine.
Currently about 11 million Australians drink wine and the average age of Australian wine drinkers is 50 and older.
Ad. Article continues below.
According to online retailer Vinomofo, we are a "nation of wine-lovers, with many citing wine as one of their greatest obsessions and an increasing number of us drinking wine 3-5 days per week".
We are spoilt for choice and quality wines have never been so affordable, no matter the price point you shop at.
To put this in perspective – according to the National Alcohol and Drug Knowledgebase – in 2010 of all alcohol consumed by 50 to 59 year olds 41% was bottled wine, 5% was from a cask and 2% was fortified wine.
Among those aged 60 to 69 some 43% drank bottled wine, 8% cask wine and 3% fortified, while for those aged 70 plus, alcohol consumption comprised 36% bottled wine, 11% cask and 6% fortified wine.
Currently our favourite white of choice is riesling, followed by chardonnay with the ubiquitous sauvignon blanc a close third, while our taste for reds sees Shiraz as most popular with cabernet sauvignon followed by pinot noir comprising the top three.
Ad. Article continues below.
A whopping 80% prefer Australian-produced wine, most of which is consumed with within 48 hours of purchase, the exception being champagne. In 2013 we uncorked over 6 million bottles of the stuff making us the sixth biggest champagne drinkers in the world – now that would have pleased Lily Bollinger no end!
Though most of us (about 60%) prefer to imbibe at home we remain nervous, hesitant or just plain perplexed when it comes to choosing a wine from the thousands of labels on offer in a supermarket or liquor store.
Too much choice leads to too many headaches. Or when we dine out, selecting wine from a fancy wine list peppered with unpronounceable wine grape varietal names can be a real chore.
Besides when you do manage to pluck up the courage and ask what wine is that or what food goes best with what wine, you risk being submerged in an avalanche of advice from a profusion of wine aficionados, experts, critics, pseuds or censorious snobs anxious to impart their vinous knowledge to the unsuspecting.
No wonder most prefer to drink at home – besides it's more affordable, given the exorbitant mark-ups on many capital city restaurant wine lists.
Ad. Article continues below.
Time for me to fess up: I'm a so-called wine expert, but by no means a snob, I love wine, I'm passionate about it, and if I'm guilty of anything it's being obsessed, over exuberant or occasionally over the top.
Best of all I love sharing a wine and it doesn't have to be a Grange, a Hill of Grace, a Bollinger or an expensive Burgundy. I'd rather drink the wine than the label. It can be a cleanskin, a $10 special, a cask wine or a vin ordinaire served from a humble cup – who cares? As long as it's fun.
As the legendary Jimmy Watson from Jimmy Watson's Wine Bar in Melbourne used to say "the best wine is the one in your glass that you enjoy the most" (or words to that effect) – spot on Jimmy!
So relax, sit back and sniff, sip, swirl and savour or quaff away to your heart's content – the best wine is the wine that gives you the most pleasure, the one you enjoy the most and the one you are happy to share with friends.
However if you get hooked and want to venture into more exotic and different tasting wines, fell free to embark on a never-ending, pleasurable, intriguing adventure.
Ad. Article continues below.
After all there are 1,368 different vine varieties that go into making wine commercially worldwide – enough to keep the most scholarly of wine experts busy for a lifetime.
So, if like me, you are over 60 – life starts at sixty when it comes to enjoying wine!
Cheers!                                                                          
What's your favourite wine? Are you a big wine drinker or do you enjoy something else?