Hince on wine: My top 10 wines of 2014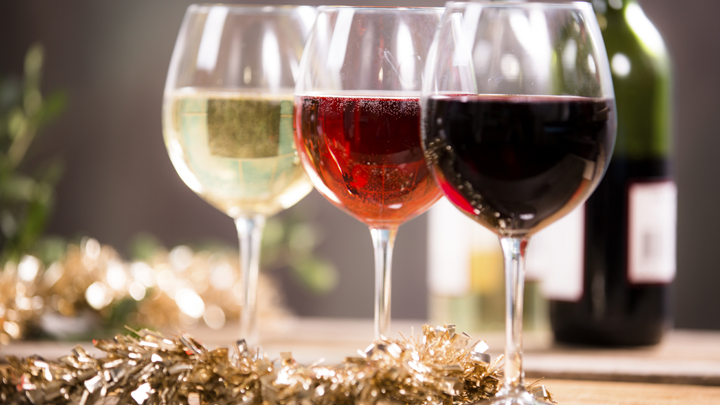 As part of my weekly Heard it Through the Grapevine radio program on 1179 AM Vision Australia Radio, I review a Wine-of-the-Week.
Here's a quick rundown of last year's wines that caught my eye. It's an eclectic list of predominantly Australian wines that I enjoyed tasting and subsequently drinking with food.
The distinction is important as tasting a flight of wines in isolation is one thing, however matching them to food is another – well-paired wine and foods invariably bring out the best in one another and a particular wine can take on a whole new dimension when served with an appropriate dish.
I'm now into my fifth year reviewing wines on radio and this is the first time I have analysed my selections and it's revealed some interesting observations.
Before I go into them, here's a quick disclaimer – I value my independence and integrity and have a free hand to choose any wine from anywhere and at any price. I have no commercial interest in or association with any of the winemakers, wine producers or labels I reviewed.
Ad. Article continues below.
Regrettably this precludes my trying "expensive" trophy wines, or unaffordable Bordeaux or Burgundy wines, Italian super Tuscans or Barolos, or super premium Australian ones, save for an occasional indulgence.
Though many of the wines reviewed have been sent to me free-of-charge, I purchased a good number myself. And to allow for bottle variation, when I have tasted a complimentary sample wine which, for one reason or another, was not up to par I have subsequently brought a second bottle of the 'suspect' wine to compare with the original.
Inherent in my tasting protocol is that rather than give a wine a bad review if a wine is not up to scratch then I simply do not review it. I feel under no obligation to review a particular wine (regardless of price) just because it's given to me.
I occasionally judge wines in shows and competitions and often attend blind tastings or taste blind over dinner for sheer enjoyment, continued education and to maintain palate acuity.
From my experience there a few contemporary wines I encounter with major winemaking faults or deficiencies, its more about delineating between degrees of finesse and quality rather than looking for faults.
Ad. Article continues below.
I was weaned on fruit-forward Australia wines so there's an inbuilt, residual bias that I have to work on when tasting imported wines, and lastly most of us (including me) have a liking for a particular wine variety or style – nothing surprising here as no two palates are the same and tasting is both personal and subjective.
So here goes: The 50 wines of 2014 reviewed comprised by variety:
Whites – total 22
6 Riesling (five Australian and one German); 4 Australian sparkling (blends); 4 Chardonnay; 3 Pinot Gris; 2 Sauvignon Blanc; 1 Vermentino; 1 Semillon and 1 Prosecco.
Ad. Article continues below.
Rosé – total 1
Reds – total 20
6 Shiraz (five Australian and one French), 5 Pinot Noir, 3 Cabernet Sauvignon, 2 Merlot, 2 Durif, 1 Sangiovese and 1 Mourvedre
Ad. Article continues below.
Sparkling Reds – total 6
3 Shiraz, 1 Saperavi and 1 Lagrain from Australia and an Italian Lambrusco.
And making up the 50 – a sparkling pear wine.
Ad. Article continues below.
No real surprises here given the popularity and quality of local sparkling white wines and chardonnay. Granted the ubiquitous Sauvignon Blanc is under represented, however Pinot Gris and Vermentino deserve inclusion as both are coming of age. Few drink Semillon and though Prosecco is exceedingly popular, I find it mostly too bland.
As for the reds – unsurprisingly Shiraz, Pinot Noir and Cabernet Sauvignon are to the fore and my fondness for Merlot and Durif shows. Most obvious is my liking for sparkling reds (yes, I'm a sparkling red tragic) and for this I make no apology.
On reflection I could have looked at more Rosé as we are (finally) making better Rosé locally. Perhaps red blends from McLaren Vale such as GSM (Grenache, Shiraz & Mourvedre) deserve inclusion.
As to origin – seven were imported (two each from France, Italy and New Zealand) and one from Germany. Locally 21 were Victorian (understandable as I'm from Melbourne) 16 from South Australia, 2 each from Western Australia and New South Wales and 1 from Tasmania. Local bias aside – no surprises here as between them South Australia and Victoria produce a lot of wine. The odd one out was a pear wine from Victoria.
Of these the majority were cool climate wines and given Tasmania's growing reputation for fine cool climate varietals such as Riesling and Pinot Noir, Tassie warrants more attention.
Ad. Article continues below.
Notable absences last year included champagne and Spanish wines, roll on 2015!
As for the tricky issue of price and its many variables – I have tried to select value for money and reasonably accessible wines. The lowest priced being $9.99 for a Cabernet d 'Anjou Rosé from France and the highest $180 for a Grant Burge Meshach Shiraz.
Many of the wines reviewed were relatively recent vintages as most wine is brought for ready consumption rather than cellaring, in fact most wine is consumed within 48 hours of purchase. However many of the wines reviewed will benefit from cellaring.
As wine is often discounted, especially online or at the cellar door, I have indicated price ranges rather than the recommended retail price.
Here are my top wines for 2014. For me, they are outstanding wines that I found irresistible:
Ad. Article continues below.
2013 Tar & Roses Lewis Riesling from Nagambie, Victoria ($20 – $30 range)
2013 Pressing Matters R9 Riesling from Coal River Valley, Tasmania ($30 – $40 range)
2011 Devil's Lair 9th Chamber Chardonnay from the Margaret River, Western Australia ($90 – $100 range)
2014 Leo Buring Eden Valley Dry Riesling from the Eden Valley, South Australia ($15 – $20 range)
2014 Seppelt Drumborg Chardonnay from Henty, Victoria ($30 – $40 range)
2010 Hickinbotham Coffee Rock Merlot from the Mornington Peninsula, Victoria ($30 – $40 range)
NV McLaren Vale Three Associates Squid Ink Sparkling Shiraz from McLaren Vale, South Australia ($50 – $60 range)
2012 Nepenthe Pinnacle The Good Doctor Pinot Noir from the Adelaide Hills,   South Australia ($30 – $40 range)
2013 Warrabilla Parola's Limited Release Durif from Rutherglen, Victoria ($30 – $40 range)
2009 Grant Burge Meshach Shiraz from the Barossa, South Australia ($160 – $180 range)
Cheers!
What was your favourite wine of 2014? What type do you love most? Tell us about it below!